This article first appeared in The Edge Malaysia Weekly, on October 14, 2019 - October 20, 2019.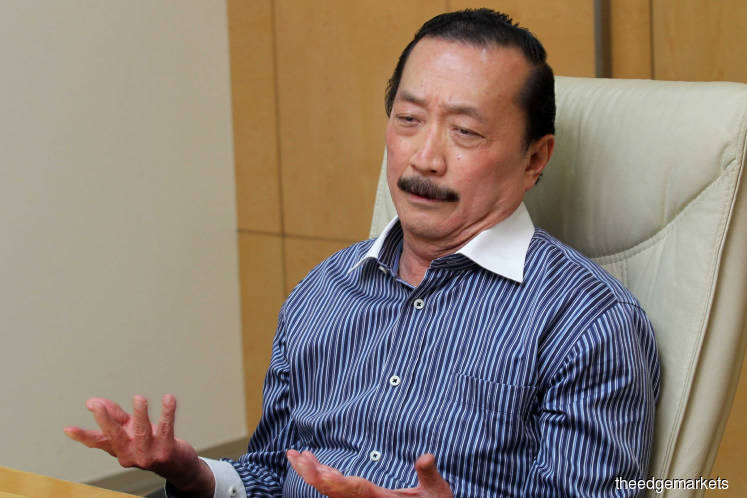 AFTER having held a 5.29% stake in Caring Pharmacy for about 3½ years, business tycoon Tan Sri Vincent Tan has begun to steadily raise his stake in the company.
Interestingly, his latest acquisitions came when Caring was trading at the high end of its historical price range, hitting an all-time high of RM2.30 in August.
The stock ended at RM2.10 last Thursday, some 29% higher than its average of RM1.629 since its listing in 2013 at an IPO price of RM1.25.
After his long break from trading the stock, Tan increased his equity interest in the company to more than 6% in May and had upped it to 9% by early this month.
He acquired some tranches from Perbadanan Nasional Bhd — a substantial shareholder of Caring — after the fund trimmed its stake to 9.61% from more than 11% in the May to July period.
Additionally, Tan has been picking up Caring shares on the open market since August.
In 2014, the Berjaya Group founder held 18% of Caring but reduced his stake to 5.29% in October 2015 following the disposal of 27.8 million shares at RM1.80 apiece.
So, why is he accumulating Caring shares now? And what value does the tycoon see in the company today?
While the reasons for Tan's recent interest in Caring remain unclear, the company has appeared on the radar screens of other investors as well, as evidenced by media reports last year that South Korean and Japanese private equity (PE) firms were keen to buy a stake in it. However, talks with a South Korean PE firm fell through because of pricing, the reports say.
Sources tell The Edge that at least one Malaysia-based PE firm had approached Caring's substantial shareholders to discuss a potentially significant stake investment last year but nothing came of it due to differing pricing expectation.
Motivasi Optima Sdn Bhd is Caring's largest shareholder with a 50.35% stake in the pharmacy chain. Its shareholders are Chong Yeow Siang, Soo Chan Chiew, Tan Lee Boon and Ang Khoon Lim. Chong is the managing director of the group while Soo, Tan and Ang are directors.
A close look at Caring's books reveals that the company has net cash of RM123 million. In other words, 56 sen of its current share price of RM2.10 is net cash per share. Its earnings growth momentum is also steady.
As at last Thursday, Caring's market capitalisation was RM455 million while its price-earnings ratio (PER) was 20 times.  The numbers also show that ex-cash, Caring's market capitalisation was RM333 million, resulting in a PER of 15.9 times.
"On paper, Caring is trading at a PER of 20 times but if you factor in its net cash position of RM122.7 million, it is trading at only 15.9 times, which could be attractive to investors looking for a pure pharmacy retail play," says an investment analyst.
Caring's revenue has grown from RM364 million in 2015 to RM599 million this year, which translates into a compound annual growth rate (CAGR) of 10.5%.
In its financial year ended May 31, 2019 (FY2019), Caring's net profit rose 9% year on year to RM26 million on revenue of RM599 million, which was up 18% year on year.
Its 2019 sales growth is the strongest the group has seen in the last five years. The improved revenue was attributed to the sales generated by its 14 new outlets established in FY2019 as well as better sales at its existing outlets.
In terms of pre-tax profit, Caring saw a CAGR of 30% from 2016 to 2019 as its earnings rose from RM12 million to RM34 million.
Net profit, meanwhile, expanded to RM26 million in FY2019 from RM8 million in 2016, resulting in a CAGR of 34%.
The company's dividend payments increased in tandem with the rise in earnings. Dividend paid per share grew from 1.5 sen in FY2015 to five sen in FY2019 while basic earnings per share rose from 5.91 sen to 9.52 sen in the same period.
Net profit margins have also been on an upward trend, climbing from 3.57% in 2015 to 4.28% in 2019, thanks to a number of factors, including the company's trimming of its inventory holding days to 75. This translated into healthy positive cash flow and a reduction in operational expenses.
Having first opened its doors in Cheras in 1994, this chain of community pharmacies stood at 85 when it listed in November 2013. The network had expanded to 125 pharmacies as at May 31 this year, and the company aims to open 12 to 15 outlets a year with a renewed focus on peripheral towns outside the Klang Valley and other major cities in Peninsular Malaysia and Sabah and Sarawak.
Caring's management has estimated that the group will have 180 to 200 outlets nationwide in five years.