This article first appeared in The Edge Financial Daily, on May 7, 2018.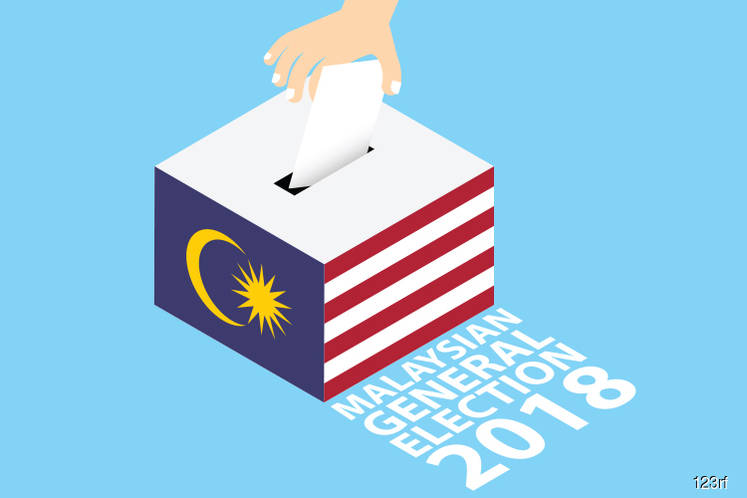 The Edge Financial Daily held a street poll recently to gauge the mood among voters as the nation heads for the watershed 14th general election on Wednesday. Here is a sampling of their views:
What improvement would you most like to see in your life today?
A safer neighbourhood and clean environment. — Norrani Abdul Rahman, 62, pensioner, Ladang, Kuala Terengganu
Less stringent rules for hawkers in licensing and designated locations. — Raja Awang, 55, hawker, Manir, Hulu Terengganu
Better Internet services, complete sports facilities and better incentives to draw youths to economic activities. — Khairul Naim, 30, interior designer, Wakaf Mempelam, Kuala Terengganu
The cost of living is now high, so I would like to see the issue handled wisely. We should have a leader who is honest, charismatic, firm and brave. If there is wrongdoing, the leader has to be firm to say that it is wrong. A leader must not just follow the consensus, but stand up for what is right and against what is wrong. — Mohd Noh Adam, 62, retiree and former project executive of UDA Land, Pasir Gudang
I would like to see things become like before the existence of Grab. They say taxi drivers are undisciplined. That's not all true. The regulator should arrest and ban the rotten apples. The government breaks the very regulations they came up with. It is not allowed for anyone to take passengers without a land public transportation permit, but they allow Grab to operate. If Grab drivers have to operate at a level playing field as taxi drivers, their fares will be higher. — Azhar, 39, taxi driver, Ayer Hitam, Johor
A better education system — there are still many students with good results who are not able to enrol into local universities. Secondly, healthcare. If a poor person is sick today, it is no different from waiting to die. If the government is right, and the economy is in very good shape, why not build more hospitals and universities? — Chow Kok Heng, 30, sundry store employee, Bentong
As a single mother, naturally I hope there are more policies to help people like us. There is a lot of help for the poor now, but specifically for single mothers, it is scarce. — Wan Siti Aminah Omar, 36, café operator, Bentong
I hope to see true diversity as our culture, not those ads shown on television. In reality, you see people only mingle with their own race. — Abdul Hanif, 33, food store owner, Bentong
What local issue affects you the most?
Theft and vandalism. — Norrani Abdul Rahman
Strict rules for hawkers. Few job opportunities and low wages. — Raja Awang
Poor city planning and no standardised rental rates, leading to much unused commercial spaces. — Khairul Naim
There are too many foreign workers in Pasir Gudang. They have managed to monopolise many businesses, especially grocery stores. This needs to be monitored and reduced by the authorities. There should not be an issue for young Malaysians to get jobs in Pasir Gudang. This is an industrialised area, so there should be a lot of job opportunities here. But when there are a lot of foreign workers, opportunities for young Malaysians to work here have become limited. Their salaries are similar to those of the foreign workers, who are provided accommodation and other amenities, whereas the locals have to rent their own place. Charity should begin at home. — Mohd Noh Adam
[Bentong member of parliament Datuk Seri] Liow Tiong Lai says he wants to promote ecotourism. I say let's take care of the traffic planning first. Even Bentong folks don't dare to come out during the weekend. — Chow Kok Heng
I live in the Lurah Bilut Felda Settlement. The government's recent move to upgrade the infrastructure here is quite satisfying. I hope they continue this effort. — Wan Siti Aminah Omar
I am a second-generation Felda settler. I hope there is better technology for oil palm plantations. Most of the people working there are foreign labourers. How could you ask the youth to study in the university in air-conditioned halls, and come back and work in the estates with harvesting methods that my father first used 40 years ago? — Abdul Hanif
What is your message to your wakil rakyat (people's representative)?
Be friendly and show concern over the rakyat's (people) actual needs — not just make a one-off gift of money. — Norrani Abdul Rahman
Get involved with the rakyat's issues, be clear about your objectives and where you are leading us. — Raja Awang
Play your role, study the strengths and weaknesses of each constituency, and help us make good decisions. — Khairul Naim
The new representative and government have to take note of the issues faced by the residents of Pasir Gudang — housing, job opportunities and foreign workers. The Johor state government has built a lot of affordable houses, but the bureaucratic process is very strict, and the price is still out of reach for many people. If your salary is around RM3,000, it may not be enough to own even an affordable house. — Mohd Noh Adam
The GST (goods and services tax) has been a very huge burden, especially among villagers. For the winning party, I would like to ask them to either reduce the GST rate or abolish it altogether. Actually, the incumbent government is already very good at managing the country. If you go to the hospital, you only need to pay RM1. Only lately, they have made a few questionable decisions like implementing the GST. — Azhar
Please urge the government to improve the education and healthcare systems. We Malaysian Chinese are like begging Umno for access to education. — Chow Kok Heng
I hope you could help us fight for access to more funding, and create more business opportunities for the youth. — Wan Siti Aminah Omar
We are living in a society full of corruption. When I take my car for inspection for transfer of ownership, without any agent, I have got to wait from 8am to 3pm. With an agent, if I paid one, I can get it all done by 9am. When there is an allocation for settlers, why ask whether we have registered with Barisan Nasional (BN) or not? Whether the person is from PAS or BN, he (or she) is a Malaysian, and is entitled to the allocation. — Abdul Hanif
What is your message to fellow voters?
Choose the best candidate who really works for the rakyat and not the one who is inclined towards corruption and selfishness. — Norrani Abdul Rahman
Voting is compulsory in Islam and is your responsibility. Every vote counts. — Raja Awang
Make your choices based on the intelligence and qualifications of the candidates, not based on the colour or symbols of any organisation. — Khairul Naim
We should all go out and vote, think thoroughly and not be swayed by our emotions. We have to analyse whether we should maintain the old party or change to a new one. For the incumbent [in Pasir Gudang], we have to analyse what kind of service he has done for the people of Johor. His challenger is a newcomer to Pasir Gudang. We have to think if we vote him in, can he deliver more than what the incumbent has done? — Mohd Noh Adam
Let's change the government this time round. It has never happened in our history for another party to govern the country. We should give them a chance for one term. If they can't perform, we change back to BN. BN has already been governing this country well, but we want things to get better. The current administration is getting worse! Prices of goods are increasing; fuel prices are increasing. Today, if we give RM50 to our family, it doesn't last one day. — Azhar
Vote for the right party, and don't regret your choice. — Wan Siti Aminah Omar
Don't vote based on your cronies. Let's say your dad used to vote for BN; it does not mean you have to do the same. Make your own judgement. Don't just blindly follow others. When you choose people's representatives, look at their manifesto, and think through what they propose — whether these are good for the country over the next five years or not. — Abdul Hanif