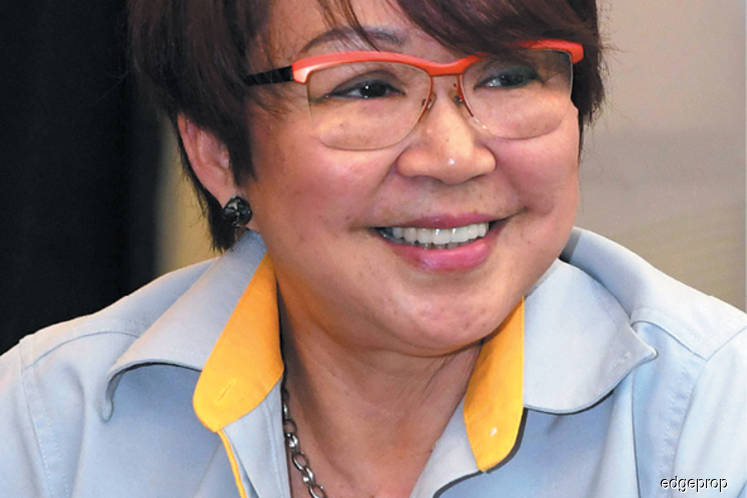 PETALING JAYA (Sept 29): Can you escape if a fire breaks out in your apartment block? Was the building built or renovated with fire safety in mind? Are you sure the staircase is clear and offers you a path to escape? When there is a fire, what should be your first response — try to douse it or run? Get the answers to these questions and more at the upcoming EdgeProp.my Symposium 2017 "Is Your Home a Fire Hazard?"
Organised by EdgeProp.my, the half-day free symposium will be held on Saturday, Oct 14 from 9am to 1pm at the Hilton Kuala Lumpur. Participants can register online based on a first-come, first-served basis.
The symposium is presented by Gamuda Land and supported by Nippon Paint Malaysia.
Five experts will be sharing fire safety and prevention measures in buildings and homes. They are Architect Centre accredited building inspector and trainer Anthony Lee Tee, Lee Siong Architect principal architect Chong Lee Siong, Fire and Rescue Department Malaysia's (Bomba) Fire Safety Division assistant commissioner Hamdan Ali, Henry Butcher Malaysia (Mont Kiara) Sdn Bhd executive director Low Hon Keong and the Energy Commission's Electrical Equipment Unit — Electrical Safety Regulations Department officer Nur Faidarina Alias.
EdgeProp.my managing director and editor-in-chief Au Foong Yee said the symposium is aimed at raising awareness on the need for everyone to stay vigilant and updated on fire safety procedures and responses.
She noted that, unfortunately, there are people who think they know what to do if there is a fire, and others who, worse still, choose to brush off the subject simply because they think it will not happen to them.
"Fire safety awareness goes beyond the correct selection and use of fire extinguishers, for instance. If you are staying in a high-rise building, do you know if it has been designed, built and managed with fire safety in mind?
"In communal living especially, what role does one play to keep fires from happening? What can and should you do to help yourself in case of a blaze? Suffice to say, there is no room for apathy," added Au.
Gamuda Land CEO Ngan Chee Meng believes the tragic fire at Grenfell Tower in London serves as a grave reminder to all of us to constantly be aware of the risks we are exposed to, including in our homes where we should all be able to feel safe and at ease at any time.
"The incident reminds us that it is imperative for the community to be vigilant and report any potential fire hazard.
"This symposium sets the stage for open communication among key parties, including residents, to delve into areas that could be strengthened to improve safety at home as well as creating awareness on the roles we all play in reducing the risk of fire hazards within our own development and community.
"As the saying goes: 'Prevention is always better than cure'," said Ngan.
One of the speakers at the upcoming symposium, Lee from Architect Centre, believes fire safety awareness is low among Malaysians.
"We have seen many fires, electrical accidents and fatalities in Malaysia and other parts of the world. Many people may know how to put out a fire, but not many know where the fire staircase of their own condominium is [located at]. So, the first and foremost thing is to create awareness; next is taking the correct proactive action," said Lee.
Lee's talk will be entitled "Burning facts that you cannot ignore", where he will share facts and figures based on real-life fire incidents in Malaysia, as well as electrical safety issues.
Bomba's Hamdan will be expounding on the topic "Fire safety and building regulations — Is Malaysia outdated?"
"I will be focusing on the four Es — Engineering, Education, Enforcement and Emergency Response Plan. The four Es pretty much cover the role of the developer, authorities and users in building fire safety," Hamdan said.
"There is a certain regulation that all buildings have to follow with regards to fire safety. I would say generally, new buildings in Malaysia meet fire safety standards but older buildings that were built before the regulation have yet to comply and the [fire services] department is ready to provide guidance and assistance in upgrading fire safety standards for older buildings. But most importantly, the residents have to understand the basic structure of the building they are residing in," he added.
Henry Butcher's Low concurred with Hamdan that understanding a building's structure is crucial in saving lives and property in a fire.
"We have noticed that when shopping for a property, people are often concerned about the condition of the house and how many car park bays are allocated, but what is the fire prevention
feature? Have you ever considered that your expensive property may disappear into thin air if you do not have fire prevention equipment?" Low warned.
In his talk, Low will highlight the importance of fire prevention features, such as fire staircases and firefighting water pumps in a property.
"More than half of the new residential projects in the city are high-rise, so fire staircases and other fire prevention features are crucial when fire breaks out. However, sadly, most people ignore the fact," he shared.
Meanwhile, Lee Siong Architect's Chong will be speaking on the topic "So, your home was built with fire safety in mind?"
"Some people don't even know whether the building is up to standard or not. This is very important, especially if you are going to stay there. Imagine if you accidentally removed some important structure or misused something. Bad things may not happen immediately but it is a time bomb," said Chong.
Last but not least, Energy Commission's Faidarina will be sharing about guidelines and offer tips on how to safeguard your home against electrical incidents.
"I think this symposium is a good opportunity to stress the importance of responsible behaviour towards the use of electricity. I will be highlighting the practices, behaviour and attitude that are required for people to be energy-smart and safe," said Faidarina.
This story first appeared in EdgeProp.my pullout on Sept 29, 2017. Download EdgeProp.my pullout here for free.