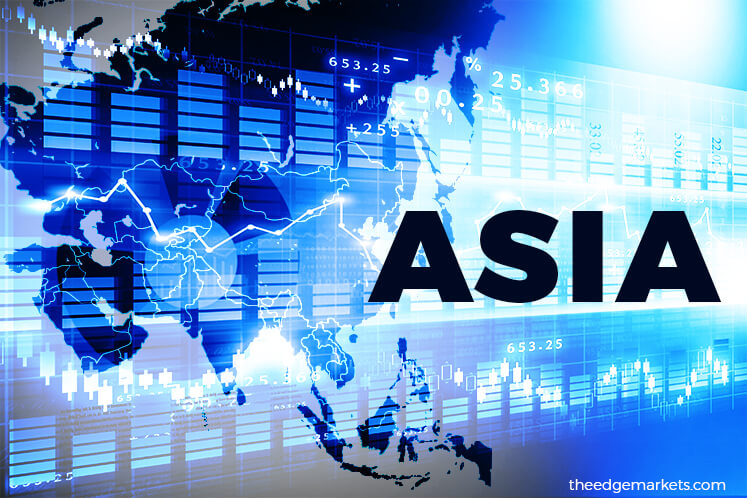 SINGAPORE (March 28): Deutsche Bank Wealth Management has highlighted rising inflation as a particular area for Asia to watch in the year ahead, which has the potential to become a policy issue but is not an immediate problem.
In a weekly bulletin dated last Friday, Christian Nolting, CIO for Deutsche Bank Wealth Management, says the institution stays "reasonably relaxed for now" even as inflation is trending up in many Asian economies.
"Overall inflation rates in Asia generally remain lower than a few years ago and core inflation excluding food and energy remains stable. Food price inflation could pick up further in some markets but we do not expect Asian central banks to follow the Fed and tighten policy," comments Nolting.
Deutsche Bank's wealth management business unit notes in a separate media release on Tuesday that Asia's inflation indeed remains "moderate by historical standards, compared with some other developed markets where it has moved markedly above average rates in recent years".
Energy inflation remains the main driver of inflation, especially in South Korea where transport inflation climbed 6% y-o-y in Feb, which is significantly higher than overall headline inflation of 1.9%.
The unit also notes that food inflation is "currently still benign", for instance in China, Hong Kong and Taiwan where Feb inflation fell on a y-o-y basis after the Lunar New Year festival season. Despite this, certain Asian economies such as the Philippines have been seeing rising food inflation on the contrary, signalling a potential to drive up headline inflation in the coming months, says Deutsche.
"At present, core inflation looks to be relatively stable, but given that a large weight of the CPI basket in Asia remains in items other than food and energy, these items will likely continue to anchor headline inflation," observes Tuan Huynh, CIO APAC and head of discretionary portfolio management (DPM) APAC.
Meanwhile, Deutsche notes that Asian currencies may very well weaken this year should the Fed continue to raise rates in the year ahead, as it believes Asian central banks are unlikely to match the policy rate hikes to come.
This would nevertheless depend on which Asian currencies relatively outperform, says Deutsche, such as higher commodity prices and strong export growth numbers which could support commodity-exporting currencies as well as currencies of Asian economies that are very trade-open, respectively.
An improving domestic economic sentiment may help as well.
While currencies such as the Singapore, Australia and New Zealand dollars are likely to benefit from these trends, they may still be vulnerable to sharper Fed rate hikes, says Deutsche.