This article first appeared in The Edge Malaysia Weekly, on September 28, 2020 - October 04, 2020.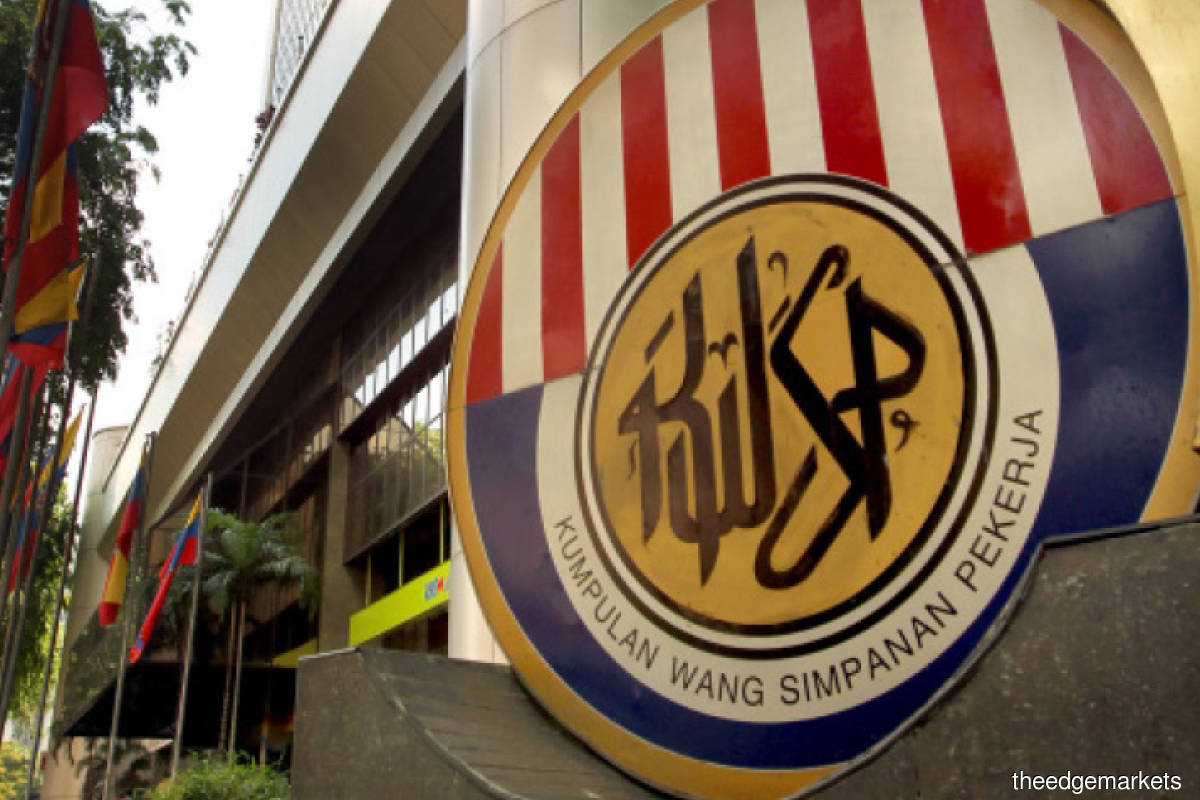 THE Employees Provident Fund's (EPF) second quarter (2Q2020) gross investment income of RM15.12 billion is its best quarterly showing in at least 15 quarters — outdoing its RM12.16 billion performance in 1Q2020 by about RM3 billion.
Of the RM3 billion increase in gross earnings, about RM1.8 billion came from equities and RM1.3 billion from its fixed income portfolio, our back-of-the-envelope calculations show. Gross investment income from money market instruments and real estate and infrastructure was lower by about 130 million quarter on quarter in 2Q.
The EPF's exposure in fixed income instruments enabled it to "ride out the initial slump at the beginning of the quarter. We then saw an upward movement in equities towards the end of the quarter when both the FBM KLCI and global equities markets started to improve as economies gradually but cautiously reopened", its CEO Tunku Alizakri Alias said in a statement accompanying the 2Q news release on Sept 19.
The stellar showing, coupled with significantly lower write-downs in 2Q2020, helped shore up the EPF's net investment income for the quarter to RM13.46 billion — nearly double the RM7.5 billion net investment income in 1Q2020 (gross investment income was RM12.16 billion in 1Q2020).
That brought net investment income for the first half of 2020 (1H2020) to RM20.96 billion. This implies RM41.92 billion net investment income for the whole year, if one were to annualise the 1H2020 net investment income and assume that the EPF's performance for 2H2020 would at least match the first half — enough to give a 4.5% dividend for 2020, if the amount the EPF needs to declare every 1% of dividend to members rises to RM9.2 billion this year from RM8.5 billion in 2019.
The RM9.2 billion is The Edge's own back-of-the-envelope calculation based on the EPF's historical fund growth trajectory, which may differ this year owing to the Movement Control Order (MCO) that was implemented from March 18 to May 4, after which almost all sectors were allowed to reopen under the Conditional MCO (CMCO).
Official data up to July this year shows that total accumulated contributions with the EPF — basically total members' savings after taking into account monthly contributions and withdrawals — which grew at least RM2 billion a month in 2019 and the first four months of this year, fell in May and were flat in June and July.
It is not immediately certain how much these numbers were affected by the i-Lestari Account 2 withdrawals (RM50 to RM500 per month from April 2020 to March 2021) as well as the EPF allowing employers to delay the remittance of EPF contributions for March to December this year.
As at June 30, 2020, the EPF had approved 4.35 million i-Lestari applications, with RM3.79 billion cumulative withdrawals from Account 2 between April and June 2020. As at July 3, 2020, the EPF had allowed RM70.4 million of contributions to be deferred and restructured, having approved 10,528 of the 37,888 applications received for the Employer Covid-19 Assistance Programme (e-CAP).
Growing hurdle of every 1% payout
For 2019, the EPF recorded a gross investment income of RM50.29 billion and declared a dividend of RM45.82 billion [5.45% or RM41.68 billion for conventional savings (SK) and 5% or RM4.14 billion for shariah savings (SS)]. The amount of dividend declared for 2019 was just below the RM47.3 billion declared for 2018 (6.15% SK, 5.9% SS) and the all-time high of RM48.13 billion declared for 2017 (6.9% SK, 6.4% SS).
The EPF's net investment income for 2019 is not immediately known. At the time of writing, the EPF had yet to release its 2019 annual report, which needs parliament's approval before it is publicly released and it is usually already out by this time of the year.
While past performance does not necessarily indicate future results, it is worth noting that the EPF did slightly better in the second half than the first half in 2017, 2018 and 2019 — on the gross investment income basis, our records show.  The EPF only began disclosing quarterly net investment income from the first quarter of this year.
Our back-of the-envelope calculations show that the EPF would need to make at least RM46 billion to keep the dividend above 5% for 2020 when it announces the annual payout in February or March next year. To deliver a 4.5% dividend, the EPF needs to make RM42 billion, going by average annual increases in the past decade. It needs about RM37 billion to pay 4% — the amount that paid a 5.7% dividend in 2016.
Last year's dividends of 5.45% (conventional savings) and 5% (shariah savings) were already the EPF's lowest headline showing since 4.5% in 2008, when the amount needed to deliver 1% of dividend was RM3.18 billion. The EPF's second-lowest annual dividend in the past two decades was 4.25% in 2002 when the amount needed to deliver 1% of dividend was only RM7.7 billion.
While a dividend that is lower than 4.25% for 2020 would push EPF dividends to the lowest level since 1962, it will still not be too shabby as the 12-month fixed deposit rates are below 2% at most banks currently.
For the record, the EPF only needs to deliver a nominal dividend of at least 2.5% and beat inflation by at least 2% on a rolling three-year basis. Bank Negara Malaysia expects headline inflation to range between -1.5% and 0.5% this year before rising to between 1% and 3% in 2021.
Challenging outlook
As at end-June 2020, the EPF's investment assets stood at RM929.64 billion, of which 30% was invested in overseas investments that contributed 39% of total gross investment income. The overseas income was driven by a recovery across global equity markets in the second quarter, which the EPF said allowed it to ride out the slump in 1Q2020.
Fixed income also contributed higher gains owing to the low-yield environment, which provided more opportunity for the fund to realise its gains, the EPF added in its Sept 19 statement.
In the statement, the EPF said its Strategic Asset Allocation (SAA) has 51% in fixed income instruments, 36% in equities, 10% in real estate and infrastructure and 3% in money market instruments "as a framework to optimise its long-term returns within tolerable risk limits".
As at 2Q2020, the EPF had 49.2% (1Q: 54%) of its assets in fixed income instruments, 38.2% (1Q: 36%) in equities, 7.2% (1Q: 4%) in money market instruments and 5.4% (1Q: 6%) in real estate and infrastructure.
Equities contributed 54% or RM8.11 billion of total gross investment income in 2Q, compared with 52% or RM6.32 billion in 1Q. Fixed income instruments contributed RM6.17 billion or 41% of gross investment income in 2Q, compared with RM4.87 billion or 40% in 1Q. Money market instruments and real estate and infrastructure contributed 2% and 3% of gross investment income respectively in 2Q, down from 4% each in 1Q.
On the remaining half of 2020, Alizakri said the EPF is maintaining a cautious stance: "Even though more countries are easing their quarantine restrictions and markets are reopening for business, the vaccine for Covid-19 still remains a promise that will not be fulfilled in the immediate future. We already have Australia's Victoria state going back into lockdown in early July and New Zealand and Hong Kong relooking at their control measures."
"In light of the unprecedented situation, we believe that we have managed to deliver a satisfactory performance, balancing the pressing liquidity needs of our members against the long-term responsibility of ensuring financial adequacy at retirement and sustainable returns on investment. Moving forward, it will be even more crucial for the EPF to continue investing in fundamentally strong assets, especially those companies that have shown an ability to pivot in adapting to the new norm," he said in the statement, adding that the adoption of environmental, social and governance (ESG) criteria as a core part of its investment decision-making process will be accelerated with "increasing uncertainties and volatilities becoming a norm". Strong ESG practices, he reckons, "will enable economies, industries and companies to be more adaptable and resilient in times of crisis".