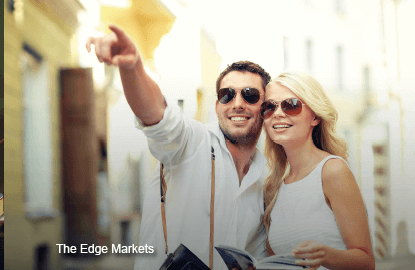 EARLIER this year, Amadeus, an information technology company that provides technology to keep the travel sector moving, released a report detailing six traveller tribes of the future — different types of travellers that behave, act and think in varying ways. Now, Frost & Sullivan, a growth partnership company that develops growth strategies for businesses, has built upon Amadeus' initial report with the release of Future Traveller Tribes 2030: Building a more rewarding journey, which outlines precisely how airlines and their complementary service providers can better serve traveller needs in the future through more effective merchandising strategies.
It has also explained how the traveller journey itself will change by 2030, thanks to better use of traveller data, new technologies and a widening range of sales channels. In recent years, the travel industry as a whole has seen a shift in power back into the hands of travellers — airlines today are in dire need of a clear understanding of what motivates travellers and how their purchasing behaviours have evolved.
Frost & Sullivan has predicted that we will see a trend towards personalised bundles of products and services, perpetual touchpoints between travel provider and traveller, and frictionless purchasing. All of these will encourage travellers to have more immersive experiences while travelling.
The six traveller tribes are ethical travellers, who allow their conscience to be their guide when organising travel; obligation meters, people whose travel choices are restricted by the need to meet some bounded objectives; simplicity searchers, those who value ease and transparency in their travel planning; reward hunters, those who focus on self-indulgent travel that focuses on luxury, self-improvement and personal health; social capital seekers, people whose choices are shaped by their desire to take maximal social rewards from their travel; and cultural purists, who use their travel as an opportunity to immerse themselves in an unfamiliar culture.
The report details various new sales channels to target members of different tribes, such as the use of smartphones, computers, tablets, smart watches and virtual reality headsets. For instance, ethical travellers are likely to read recommendations from companies such as Responsible Travel and other trusted advisers, having a very clear idea of destinations and activities that they want to avoid because of their ethical concerns. These people would be receptive to promotions that will help reduce carbon emissions and boost energy efficiency, and are likely to think through ethical, environmental and political consequences of their actions.
Thus, travel companies can guide the ethical travellers' purchasing behaviour by offering compelling bundles for travel — an eco retreat with a volunteering experience and dining at a rural commune, for example. The report even predicts that these types of travellers are more likely to be reached via fixed channels instead of mobile channels.
Airlines and travel providers can then consider how to strategically build their organisations to serve the travellers of the future most effectively, with an intricate understanding of the six traveller tribes by thinking differently about traveller purchasing motivations and learning how to build a more rewarding customer experience.
---
To read more about the six traveller tribes, visit www.amadeus.com/tribes2030.  
This article first appeared in The Edge Financial Daily, on July 23, 2015.