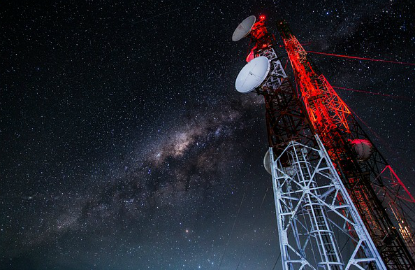 SINGAPORE (July 12): According to EY's 14th biannual Telecommunications Global Capital Confidence Barometer report, 27% of global telco sector executives surveyed believe digitisation is the greatest disruptor to their core businesses.
Yet the risks resulting from digital disruption, along with changing consumer preferences, appear to be main drivers of steering the global telecommunications sector forward as executives are led to consider deals in adjacent and cross-sector markets.
Time for a change
Gaeron McClure, EY Global Telecommunications Leader, Transaction Advisory Services, explains: "In a mature (telco) industry and facing a host of opportunities and risks from digital disruption, telecommunications companies are shrewdly considering deals – domestically and abroad – that will help them create new experiences in an effort to retain existing customers and entice new ones in an increasingly crowded business landscape."
Indeed, 49% of global telco executives are looking for strategic acquisitions and alliances that allow them to address changing consumer preferences. Another 45% seek to make better use of emerging digital and analytics technologies to compete more effectively with nimble and disruptive industry players.
35% and 30% of those surveyed are pursuing cross-sector and adjacent market deals respectively, to either gain access to new materials or digital technologies or address changes in customer behaviour.
Teaming up to win
One example cited by McClure is how some telecommunications companies and automakers have been forming alliances in providing end-to-end solutions that connect the Internet of Things (IoT) to the connected car for premium buyers. He adds that mobile banking, micropayment options as well as new products and services brought to market through collaborative media and technology efforts, are also a result of similar joint efforts.
(See Hyundai Motor, Cisco to team up on Internet-connected car technology)
"We expect to see many more alliances of this nature as emerging technologies become ubiquitous," says McClure.
Top destinations While overall deal intentions have stabilised after a wave of industry consolidation in 2015, the M&A market "remains robust" in EY's opinion. This is because 43% of those surveyed have indicated the intention to actively pursue acquisitions in the next 12 months, with over half of them having three or more deals in the pipeline.
The majority of telco sector executives (73%) say they prefer to seek deals outside of their home markets. US, UK and Canada are the highest in their list of top destinations to pursue an acquisition over the next 12 months, while Brazil and India are the most popular choices in terms of emerging markets.