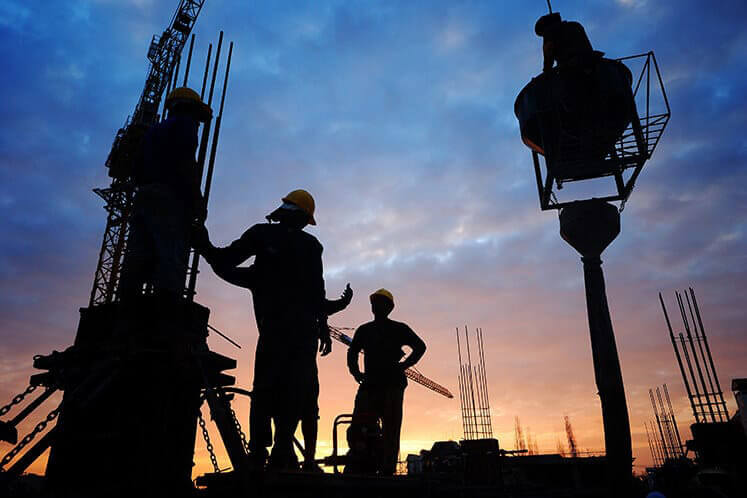 KUALA LUMPUR (July 3): Corporate earnings figures in the first quarter ended March 31, 2020 (1Q20) were not expected to be great, but few anticipated them to be as bad as what had been reported.
It is worth noting that the Government implemented the Movement Control Order (MCO) on March 18, which means the shutdown affected only 14 days out of the quarter. Yet, the corporate results were strikingly stark.
Among the top 30 companies on Bursa Malaysia in terms of market value, only six managed to post earnings growth during the quarter. This suggests that the business slowdown had been prevalent even before the COVID-19 outbreak.
A random check on the earnings performance of companies with over RM500 million in market capitalization found that 60% or 136 out of 223 companies had reported worsened results in 1Q20, with 42 being loss making.
Among those that did worse on a year-on-year basis, 29% or 39 out of the 136 companies fell into losses from a profitable position previously, while 37 companies suffered earnings contraction of more than 50%, and 29 companies' profit shrank more than 20% but less than 50%.
Only 31 out of the 223 companies reported declines of less than 20% in their earnings, while 19 saw earnings fall less than 10%.
Other than some earnings growth seen among glove makers and certain pharmaceutical players, such uninspiring performance cut across sectors, with some of the hardest hit being the companies listed below.
By and large, the earnings contractions recorded in 1Q20 were sharper than expected, a fund manager said.
And taking cue from these 1Q20 figures, it is apparent that the following quarter will be much worse, considering that the country was in MCO for two months out of 2Q20, with many economic activities having come to a complete standstill.
Downstream O&G, travel and leisure companies swung into huge losses
Downstream players in the oil and gas sector have been hit hard, which saw them sinking into big losses.
The list includes Lotte Chemical Titan Holdings Bhd, which posted a net loss of RM170.06 million, followed by Hengyuan Refining Company Bhd with a net loss of RM124.12 million, Petron Malaysia Refining & Marketing Bhd with RM83.68 million and Petronas Dagangan Bhd with RM29.42 million.
MIDF Research analyst Noor Athila Mohd Razali said the meltdown of crude oil price had taken its toll on these companies, which saw their earnings shaved by lower average selling prices (ASPs).
Automotive players hard-hit, silver-lining forming
Bearing the brunt of temporary showrooms closures and weak purchasing sentiment, three out of six automotive players posted earnings decline ranging from 45% to 95%.
Oriental Holdings turned in a net loss of RM81.71 million, while Tan Chong Motor Holdings' losses widened to RM9.26 million.
However, following the introduction of the sales tax holiday, MIDF analyst Hafriz Hezry believes a silver lining is emerging for the sector.
Property and construction firms not out of the woods yet
The implementation of the MCO had cast a dark shadow over the property and construction companies, which were affected by delays in billings, sales and orders.
Thirty-one out of 35 of these companies posted a decline in earnings of more than 30%, while six incurred losses.
Premised on heightened market uncertainty arising from political instability and a challenging outlook for the property market, TA Securities analyst Ooi Beng Hooi continues to be downbeat on the construction sector.
Ooi's colleague Thiam Chiann Wen, who tracks the property sector, has also further revised down his earnings forecasts on property developers amid expectations that the impact brought by MCO on the sector could be greater-than-expected, especially in terms of margin.
Banks bear the brunt
The banking sector seems to be in the eye of the economic storm now. Eight out of 11 listed banks have posted lower earnings ranging from 5.7% to 57.4%. Malaysia Building Society Bhd, meanwhile, sank into the red with a net loss of RM73.25 million, due to a jump on loan impairment provision.
PublicInvest Research banking analyst Ching Weng Jin highlighted that asset quality was the bane of financial reporting in 1Q.
And the worst is yet to be seen, Ching said as he noted that the six-month loan moratorium will end in September. Nonetheless, he holds optimism that the Government's various stimulus measures may help soften the blow.
EMS players ramping up to clear backlogged orders but risks remain
The electronic manufacturing services (EMS) players were not spared as their productions were also disrupted during the MCO.
Three out of five EMS players saw their earnings drop by 36% to 87%. VS Industry turned in a net loss of RM19.52 million.
But operations are now back to normal as the MCO has been relaxed, so most of these companies have been catching up with lost time to meet their backlogged orders.
Affin Hwang's Chua Yi Jing pointed to some of the key risks for the sector, namely the outcome of the pandemic containment efforts, consumers' discretionary spending sentiment, and the sector's heavy reliance on foreign labour.