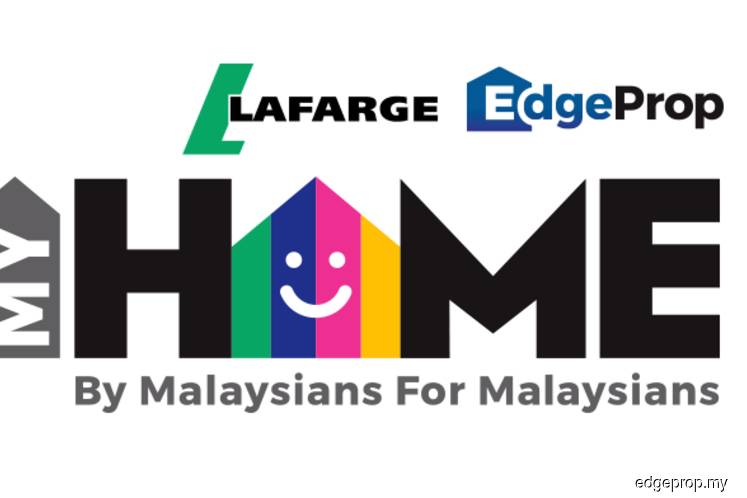 THE age-old Asian culture decrees that securing a roof over one's head is a must. Perhaps that explains the relatively high homeownership rate in Malaysia. But what do we want in a home? The older generation may be happy with just a roof over their heads, but the current generation of young homebuyers are house-proud and may seek a lifestyle home they can boast about.
"I was born and have grown up in Kepong, Kuala Lumpur. I'm the eldest boy in the family and my parents have always taught me that property is the best investment I can make when I grow up," 30-year-old furniture designer Tan Yoong Kuan tells EdgeProp.my.
Tan, who is single, managed to purchase his first property three years ago. It was a double-storey terraced house located in Rawang, Selangor, 20km away from Kepong.
"When I was young, I had planned to buy my first property before 30. I have always wanted a landed property because I think it would have a higher resale value. This is also why I compromised on my ideal location, which is near my family in Kepong, and bought the house somewhere near my workplace in Rawang," he says.
Not surprisingly, Tan's first consideration when searching for his first home was the price. "I don't want to sacrifice too much of my current lifestyle just to buy a property.
"However, I also don't want to buy somewhere too far away from my friends and family even if the property is cheap. It will be meaningless to own a place that is difficult for my friends and family to reach, or too far away from leisure and entertainment activities," he shares.
Lifestyle is certainly an important consideration for millennial home-seekers. A study conducted by a global financial institution showed that only 55% of millennials would sacrifice their leisure activities, such as going out and eating out, to save money to buy property.
A conducive environment
On the other hand, those who are married with children may look for something else when it comes to what they want in a home.
"[A conducive] neighbourhood supported by amenities is the main consideration for me," says university lecturer Chin Jee Yin, a mother of two young children. "I would like to stay somewhere established where all necessities such as supermarket, schools and hospitals are within a short distance," she says.
Her family is currently staying in a condominium on Jalan Gasing, Petaling Jaya.
"Growing kids certainly need more space, so a landed house would be more ideal. I do have many friends with children who have upgraded to landed houses in new townships. I like the conducive environment of my current neighbourhood, although my workplace is quite far away. Overall, I'm very happy with what the Jalan Gasing area offers," she adds.
Chin, who works in Sungai Long, explains that besides amenities, a good neighbourhood is also about its overall environment, town planning and safety.
Safety
Tan wholly agrees with Chin that safety is often a priority when choosing a home.
"A gated-and-guarded property is something I won't compromise on no matter what location or neighbourhood I live in. After all, a home is a shelter and its basic function is to protect your family.
"I'm just an ordinary citizen. Crime checks are beyond my control. The least I can do is to choose somewhere that I feel secure in," says Tan.
Safety is even more important for retirees, says Stephen Chew, a semi-retiree who is staying in a landed home in a gated-and-guarded development in Sungai Buloh with his wife.
Chew, who used to stay in a new village in Sungai Buloh, had witnessed a number of crime cases there, including one with him being a victim.
"My family and I used to stay in a double-storey bungalow in a new village in Sungai Buloh. We decided to move to this gated-and-guarded community about eight years ago, after a very bad burglary experience at my previous house," he recounts.
The move was also because they no longer needed such a big house, as his only son had taken up a job in Singapore. In fact, Chew is planning to move again soon.
"We have bought a new condominium unit nearby. The project should be completed sometime mid this year," Chew shares.
The mid-end condominium project has a full range of facilities and three-tier security. Chew and his wife bought a 2+1 bedroom unit measuring 930 sq ft.
"We are getting old. We do not need a big house for only the two of us. We are okay with moving to a high-rise residence because everything will be taken care of. All we need to do is to take care of our own unit. More importantly, I will be less worried about my wife's safety when I am not at home," he says.
Buy within your budget
As a 57-year-old semi-retiree, Chew advises older homebuyers like him to be clear about how much they can afford.
"From my observation, house buyers of my age are buying for two reasons — a bigger unit so their married children can stay together with them; or a smaller unit because the children no longer stay with them," Chew opines. "No matter what the reason is, you have to be clear about how much you can afford."
Tan concurs with Chew that budget is crucial, especially for first-time homebuyers.
"My advice is not to buy something that you can barely afford today even though you think you can afford it three years later when the project is completed. You never know what will happen during the construction period. You should be mentally and financially ready when making the commitment," Tan says.
One also has to be realistic when choosing a property. "The show unit is always nice, the facilities are always attractive, but you need to be realistic and ask yourself whether the space is practical and if you really need all those facilities," he counsels.
Citing his own experience, Tan chose a landed home that offered fewer facilities than typical high-rises. "It was larger than the usual non-landed apartment and comes with basic but practical common facilities such as security and a community park," he says.
Take the Lafarge-EdgeProp MYHOME survey!
What about you? What do you want in a home? Now is your chance to give your input and help create your ideal home by taking part in the Lafarge-EdgeProp MYHOME survey at https://www.edgeprop.my/MYHOME. The survey closes on March 31. The results of the survey will form the basis for the design of homes to be built by S P Setia Bhd. Co-create your ideal home today!
This story first appeared in EdgeProp.my pullout on March 9, 2018. Download EdgeProp.my pullout here for free.