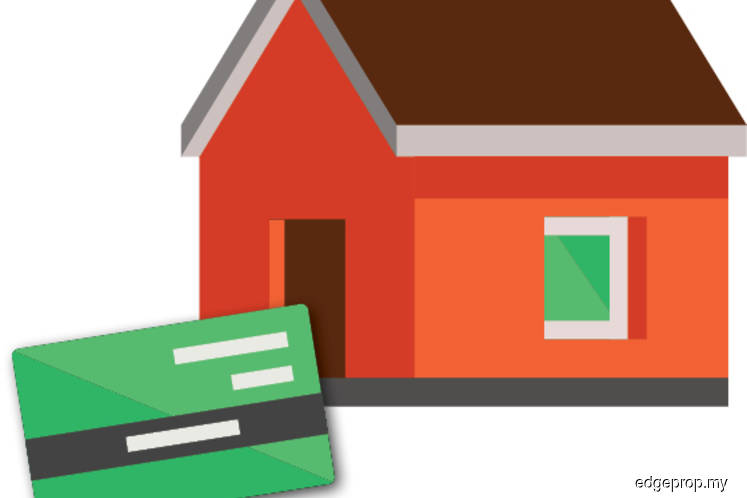 UNRELENTING advancements in the world of science and technology are constantly changing the way we live, work and play. And these changes will influence the design and development of the built and living environment.
Looking ahead, changes in our lifestyles will also create new trends that shape a new landscape in property development including in the planning of new townships where their various components will have to consider market needs and trends, both current and in the foreseeble future. Nevertheless, some trends may stay, some may evolve and others will fizzle out.
For instance, in a recent report on News.com.au quoting Adam Haddow, director of Sydney architecture firm SJB, a room in Australian homes is slowly disappearing – guess which one? Australian kitchens are shrinking because Australians tend to cook less today and kitchens are used more as social areas rather than for cooking. Furthermore, with the trend in compact living catching on, the size of the kitchen is getting smaller.
What about Malaysia? What are the trends shaping the places we live?
Malaysian Institute of Architects (PAM) president Ezumi Harzani Ismail believes that evolving technology has and will continue to influence our lifestyle and the future of our living environment.
For instance, as e-commerce and online shopping become more convenient, wet markets in urban areas are becoming a thing of the past while shopping malls have transformed into "hangout" places for people to enjoy food and entertainment as fewer people today frequent the mall to shop at physical stores, he cites.
"So, property developers who wish to create products that meet the current and future lifestyle trends have to really know their target consumers and allocate the necessary budget and commitment to the properties and townships they are building," Ezumi says.
Meanwhile, Knight Frank Malaysia managing director Sarkunan Subramaniam says technology today and in the future will allow future homes and townships to offer even greater convenience to people in line with the current trend of creating a sense of lifestyle by putting emphasis on human comfort and aesthetics.
Here are five trends that are influencing or are expected to influence the development, design and master planning of property projects and township developments in Malaysia.
1 The rise of e-hailing and online shopping
As e-hailing services and online shopping become increasingly popular, the provision of e-hailing and delivery drop-off and pickup points is seen to be essential in new developments in addition to the typical bus and taxi stands, offers Sarkunan.
Hence, he expects more designated points set up for e-hailing drivers and passengers to be incorporated in the master plan of future townships.
Ezumi concurs as he envisions transportation hubs such as taxi and bus depots to no longer be required in future townships due to the rise of e-hailing services and transit-oriented developments as well as improved rail public transport.
"[Taxi and bus depots] shall instead be replaced with MRT (mass rapid transit) and transit-oriented developments as connectivity improves via rail services.
"And soon, our citizens will realise that owning a private car will be more expensive and less affordable, hence, the need for private cars will be reduced," he says.
2 Green and greener
According to Sarkunan, the new homes being produced today already incorporate green features such as rainwater harvesting, solar water heaters and panels, good natural lighting and ventilation into their designs.
On top of that, the design and master planning of modern townships also focus on family-oriented products and amenities such as parks and gardens with lush landscaping to promote a green and natural environment. Outdoor recreational facilities such as walking paths, cycling and jogging tracks are also often provided for residents, he adds.
Going forward, Ezumi expects the trend to continue with more townships developed on the truss of green and ecology sustainability that are able to preserve energy, water and other resources.
"These townships will also pack together recreational and wellness facilities, as well as community programmes that promote healthy lifestyle and social interaction among the residents. Such townships mostly cater to families, the middle-aged and senior citizens who are looking for a quiet and pleasant living environment," he says.
3 Fast and smart technology
Many people used to leave the lights on in their houses even when they are not at home so no one knows that the house is empty. But with technology, we no longer have to do that. Today and more so in the future, we can monitor our homes from a smartphone or tablet even when we are thousands of miles away.
"With the adoption of technology in our everyday life, future cities are expected to embrace smart technologies, such as facial recognition for access, more charging stations for electric vehicles and e-platforms for residents to make reservations for common spaces and facilities," says Sarkunan.
There is also no doubt that high-speed telecommunication infrastructure is one of the must-have features in a township.
"A good township should be able to provide high-speed telecommunication infrastructure to cater to the ICT (information and communications technology) demands of residents," says Ezumi.
He also believes that in future, townships and cities will integrate all their various components to become even more efficient and self-sustaining.
"Every township will have residential, commercial, recreational, social and institutional components where the residents can live, work, learn and play without having to travel outside the township or city.
"With technology, these components can be designed to interface each other and be physically reachable within walking distance," he offers.
4 Vertical living
As land becomes increasingly scarce, vertical living is believed to be the trend going forward. Hence, we may see in future, city development components such as residential, commercial, religious spaces, educational, institutional and public amenities to all be integrated into a single building complex, or within transit-oriented developments or even across several high-rise buildings that are inter-connected, offers Ezumi.
"The residents will live, work, learn and play within the building complex and there is no necessity to own private cars. Hence, the development can be built more efficiently without excessive roads and car parking requirements," he explains.
However, a vertical living hub could be one of the most challenging to be developed in terms of infrastructure requirements and building complexity, he notes.
5 Demand for security
Security is one of the main factors for homebuyers in Malaysia who long for a safe and secure environment where their families can live with peace of mind. Hence, gated-and-guarded housing areas will continue to be the focus of future townships.
In the future, township developments are expected to continue to be decentralised from the city and city fringe areas where sizeable land parcels are scarce and land cost is high, offers Sarkunan.
In the suburbs, where developers can find large parcels of lands for township developments, we will see more gated-and-guarded landed homes that come with facilities, amenities and security to continue leading the trends in townships developments, he adds.
"With the improvements in road and rail infrastructure, more families, particularly those with growing children may be looking to move into landed residential properties in the suburbs that offer more living space, ample facilities and security features," he says.
This story first appeared in the EdgeProp.my pullout on Nov 9, 2018. You can access back issues here.