This article first appeared in The Edge Malaysia Weekly, on May 31, 2021 - June 06, 2021.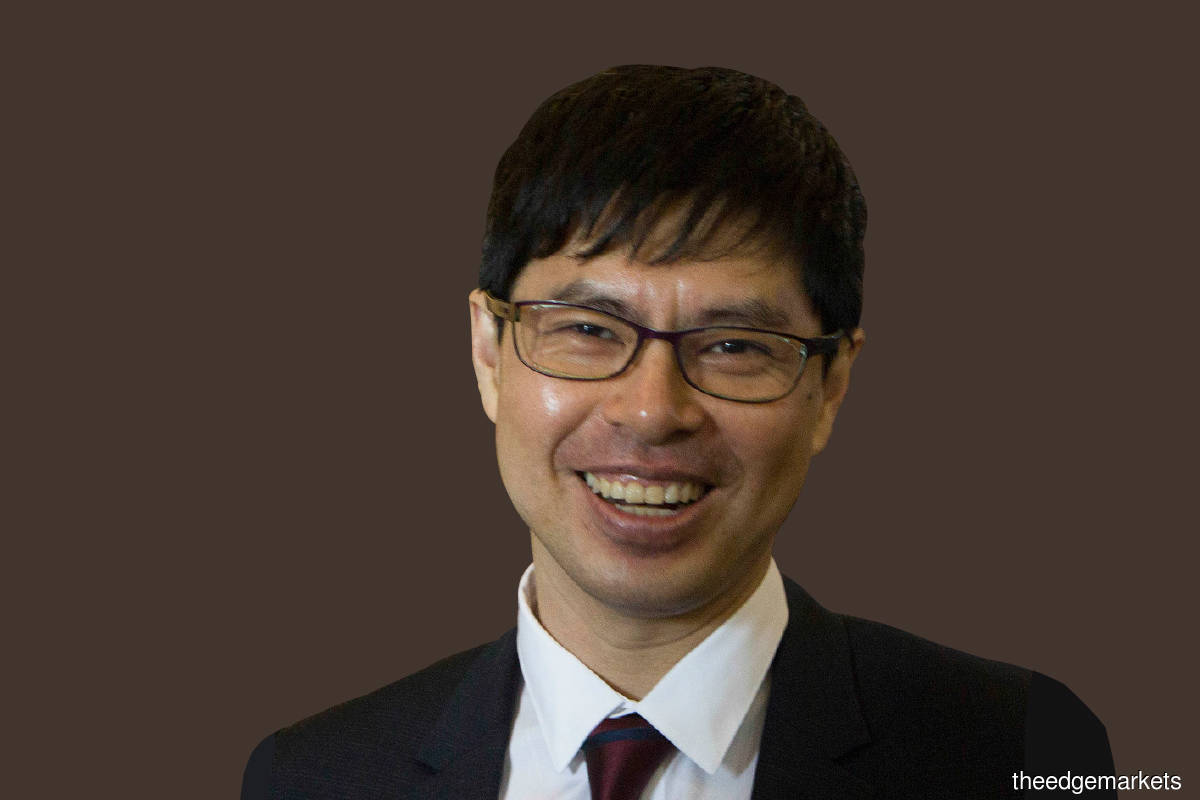 IN mid-May, businessman Wong Thean Soon surfaced as a substantial shareholder in Widetech (M) Bhd, controlling 12.29%, or 5.5 million shares, in the company, whose core business is the manufacturing of precision springs, hotel operations and gaming.
Thereafter, he quickly increased his shareholding to 14.08%, or 6.3 million shares, having acquired an additional 800,000 shares.
Based on Bursa Malaysia announcements, Wong is likely to have acquired the block from privately held Lim Hian Yu Sdn Bhd, which ceased to be a substantial shareholder in Widetech at the same time that Wong emerged.
A check on the Companies Commission of Malaysia website indicates that Datuk Lim Suh Hua @ Lim Yak Hua and Lim Kia Kee each own 37.5% of Lim Hian Yu, with the remaining 25% held by Lim Mei Tsi. Considering the three share the same address in Penang, it is likely that they are related. Lim Hian Yu had emerged as a substantial shareholder of Widetech in June 2010.
Wong is now the third-largest shareholder after Tan Sri David Cheng Joo Teik, who, along with his family members, controls about 22% of Widetech, and Tan Sri David Chu Sui Kiong, who holds a 20.28% stake in the company.
Wong did not respond to messages seeking comment on his substantial acquisition of Widetech shares.
A source familiar with Wong's movements assures that things will become clearer in time. "Give it a couple of weeks; things will pan out. There will be some clarity," he says.
Interestingly, many market watchers did not realise that Wong had made a move on Widetech.
A dealer from a local brokerage says he was put off by the massive gain in Widetech's share price and thus did not follow the changes in shareholding.
"I didn't know T S Wong had bought in … That could explain the movements in the share price," he says, adding that the stock had gained strongly on a rumour that there would be "some asset injection — some property business"; but, as it appears to be still on the drawing board, the gains are unwarranted.
Although the counter may have rallied on the back of Wong's emergence in Widetech, the dealer wonders about Wong's plans for the company.
It is unlikely that a property venture could have generated so much interest as to push Widetech's share price up by 200% — and particularly when many property companies are in the doldrums.
For the past few years, Widetech's stock was largely trading below the 70 sen band. Then, in early February, it gained traction and moved just below the RM1.20 level.
In early May, the stock shot up almost 200% over a span of a few weeks to hit a multi-year high of RM3.38 on May 20. It closed last Thursday at RM3.08, which translates into a market capitalisation of RM143.66 million.
Since February, Widetech has been slapped with two unusual market activity (UMA) queries. In the first query in mid-February, Widetech did not divulge anything, except to state that everything was status quo.
In reply to the UMA query on May 20, however, Widetech said, "We are only aware of the emergence of a new major shareholder [Wong], of which our company secretary has duly announced his substantial interests in the company on May 18, 2021."
Wong is an accomplished businessman, having led MyEG Services Bhd from its inception in 2000, to its current market value of close to RM7 billion. His stake in the government electronic services provider is valued at more than RM2 billion.
But what does Wong see in Widetech, which suffered a net loss of RM2.15 million on RM7.92 million in revenue in the nine months ended December 2020?
The company posted a small profit of RM333,000 in the third quarter of FY2021, but had negative reserves of RM9.14 million. As at end-December 2020, Widetech had cash and bank balances of RM23.51 million, and long-term debt commitments of RM2.02 million and short-term borrowings amounting to RM347,000. An issue with the company is that cash generated from its operating activities for the nine months ended December 2020 was a mere RM11,000.
As at end-December, Widetech's net asset per share was 80 sen, but its share base was a mere 44.75 million shares.
According to its annual report, Widetech has a couple of shoplots in Solaris Mont Kiara valued at RM5.05 million and a two-acre parcel of land in Province Wellesley, Penang valued at RM3.34 million.
Wong is the controlling shareholder and managing director of MyEG Services, in which he owns a 31.61% stake via a direct shareholding and his vehicle Asia Internet Holdings Sdn Bhd.
Other companies affiliated to him include IT solutions provider Excel Force MSC Bhd, in which he holds 32.96% interest, and technology outfit Heitech Padu Bhd, in which he holds 5.33%.
In addition, MyEG Services has a 10% stake in S5 Systems Sdn Bhd, which is currently undertaking a reverse takeover of Ancom Logistics Bhd.
Wong's interests in Heitech and S5 Systems coincided with the government's tender of the RM1.16 billion National Integrated Immigration System contract.
In November 2017, Wong said he would no longer make passive investments in companies. This came about after a couple of stocks — Palette Multimedia Bhd and Malayan United Industries Bhd, in which he held 3.92% and 0.31% stakes respectively — saw irrational movements in their share prices.
"I acquired insubstantial shares in MUI and Palette as passive investments. Unfortunately, certain media quarters have extracted this information from the annual reports and published stories that created the misperception of impending merger-and-acquisition activity.
"I wish to clarify that I have disposed of all my shareholding in MUI and Palette and will refrain from making any passive investments in listed equities in the future," he had said in a statement.
As such, investor focus will be on Wong's plans for Widetech.