This article first appeared in Digital Edge, The Edge Malaysia Weekly, on June 27, 2022 - July 03, 2022.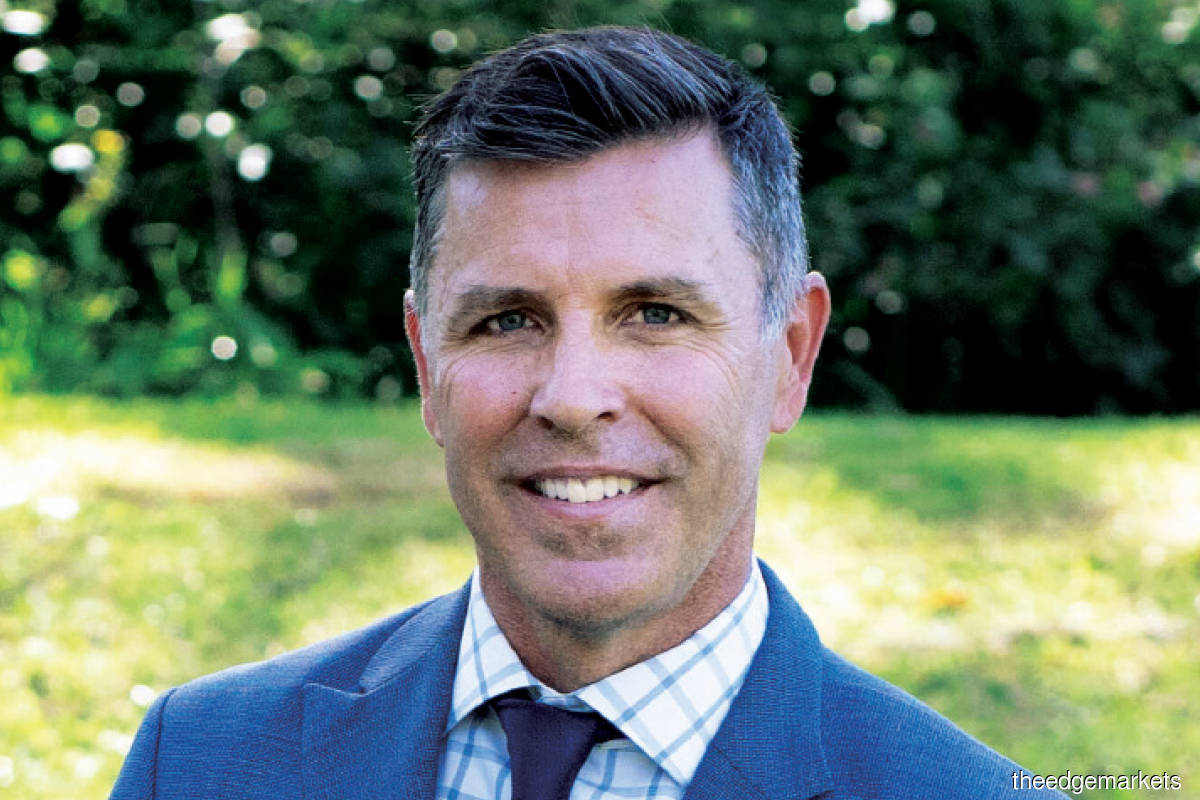 In March 2020, announcements about the implementation of the first Covid-19 lockdowns reverberated across the nation, signalling the large-scale transition to working from home — an adjustment many struggled to adapt to. 
However, as employees were making the transition, research from the Chartered Institute of Personnel and Development (CIPD) in April 2021, titled "Flexible working: lessons from the pandemic", noted that employers reported key benefits to working remotely, such as enhanced well-being due to greater flexibility of hours, IT upskilling as well as fewer distractions. 
"We definitely understand that the work from anywhere or work from home trend, [along with] the hybrid environment, is definitely here to stay," says Lindsay Brown, vice-president and general manager of GoTo Asia Pacific. 
GoTo provides businesses with the tools to seamlessly manage their systems and communicate with employees to get the right information and fix issues quicker through a single provider and application with a unified administration centre. 
With employees working remotely over the past two years, it has necessitated a shift from businesses to adapt accordingly, with employers needing to provide a value proposition to engage and retain employees. 
"What's important for flexible working is making sure that employees can actually do their work, wherever they are located, meaning that they're supported," says Brown.
Flexible work arrangements require businesses to rethink their traditional work processes to keep employees engaged and productive, thus elevating the need for forward-thinking employee engagement. 
Brown, whose career spans 20 years in IT, says leadership needs to adjust to the new style of working and effectively managing employees who might be at the office or home, while properly communicating across those boundaries and creating a safe and acceptable work environment. 
To do this, businesses need to be remote-centric and not only remote-friendly, which means drastic changes to how the business is run, in the context of our new world, where flexible working arrangements have increasingly become a norm. 
Most businesses tend to be remote-friendly, where they might deploy virtual meeting solutions such as Google Meet or GoTo Meeting, through which employees have access to an online meeting platform to communicate with colleagues and leaders. 
"What we did at GoTo was to be more than remote-friendly, and declared that we want to be remote-centric. To achieve that, we deliberately defined the different types of employees in our organisation and assigned them personas," says Brown. 
By assigning such personas, employers can then personalise their engagement with the different cohorts and tailor their interaction to better manage and lead employees. 
Employers are able to express more empathy to the different groups, because they can start thinking about their employees' personal situations by asking questions such as whether they are single adults, married with children or have to take care of the elderly, and adapting accordingly. 
"A team leader should effectively lead these themes by having more understanding of their personal situation and work persona, and be more empathetic in their leadership and lead their organisation in the right direction," says Brown. Under his leadership, GoTo has twice been placed in the Top 10 Great Places to Work. 
"It's as much a human capital challenge as it is a technological one." 
Flexible working arrangements are predicated on the understanding that work is not a place you go to, but something that you do. 
Employers need to relearn how to manage within this environment, while performing a balancing act of ensuring employees are being productive yet also ensuring they do not burn out, owing to the "always-on" perception of working from home. 
GoTo leverages video meeting technology to allow users to stay connected, while transcending into unified communications that provide access to a single, all-encompassing platform that includes video, messaging and telephony. 
Thinking about how technology is used to allow social interactions — especially when people are geographically dispersed — while advocating for a balance by considering policies in the organisation, and keeping remote workers informed and engaged, helps foster social connections. 
Brown asserts that businesses need to be equipped with the right tools to get the job done. 
"Sometimes, it's better to have a single tool that provides a unified experience as well as remote support," he adds. 
GoTo's new IT management and support tool, GoTo Resolve, modernises IT support by bringing together tools that businesses need to manage and support employees in a flexible, secure and conversational manner. 
There is also another product called GoTo Connect, which offers meeting, webinar, messaging and cloud telephony services, among the multitude of other solutions provided by GoTo. 
GoTo adopts a zero-trust security architecture that takes a "never trust, always verify" approach, which protects endpoints from cyber threats and supply chain vulnerabilities, where all sensitive actions require a second, unique verification. 
"What's unique about the GoTo portfolio is that it's one solution, where a business can decide parts of the solution it wants to adopt, which it can do over time," says Brown.
Network connectivity within Malaysia and Southeast Asia presents itself as an inhibitor to working remotely. However, GoTo has adapted to the landscape by allowing work to continue in reduced connectivity environments. 
For instance, if a GoTo Meeting user is experiencing network connectivity issues, the system would gracefully degrade, by reducing the quality of the camera or cutting it off altogether, while maintaining the conversation. 
"We are taking all our tools and providing them via a single platform, GoTo Resolve, which allows for business continuity in a conversational way," says Brown. 
In March, GoTo announced its Southeast Asia expansion, which includes Malaysia, committing to support businesses across the region as they acclimatise to the changing flexible work expectations. 
Brown says: "We have established partnerships in Malaysia and Southeast Asia, because we can provide tailored solutions to small and medium enterprises (SMEs), and we do that a lot quicker with partners on the ground.
"We obviously have the expertise to help SMEs get the job done quickly with our solutions and platforms."