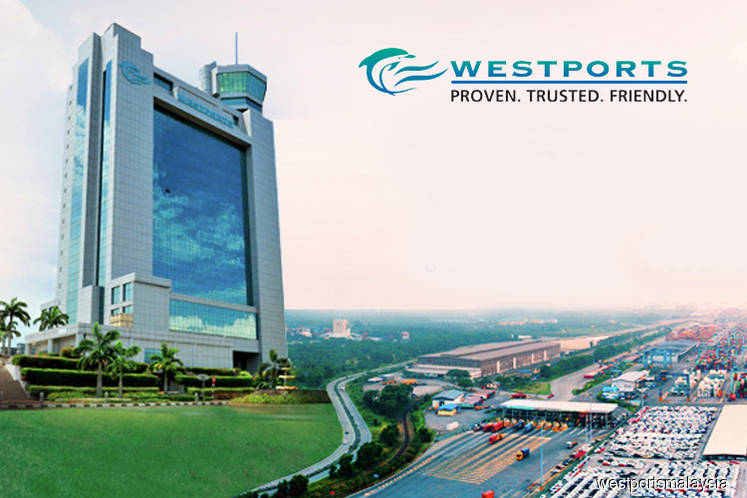 KUALA LUMPUR (Aug 10): Westports Holdings Bhd said today the second phase of the increase in Port Klang's container tariff, which has been deferred for six months to March 1 next year, is crucial to the financial viability of its proposed container terminal expansion as the latter has always been a supply-expansion-driven container port.
In a filing with Bursa Malaysia today, Westports said the container tariff hike would also ensure the future growth of Port Klang.
The Phase 2 tariff revision entails an average increase of 13% on key container tariff items from the current tariff rates. The first phase of 15% tariff increase was on Nov 1, 2015, with the next phase initially scheduled for Sept 1 this year.
However, Transport Minister Anthony Loke announced earlier today that the second phase of the increase in container tariff will be deferred to March 1 next year.
Westports said it had received a letter yesterday from the Port Klang Authority on the deferment.
On July 25, Westports announced that the completion of Container Terminal 8 (CT8) and CT9 in 2017 has increased the port's total container handling capacity to 14 million TEUs (20-foot equivalent units) per year.
The port operator has also received an approval-in-principle from the government to expand its container terminal facilities from CT10 to CT19 that would ultimately enhance the terminal handling capacity to 30 million TEUs.
Westports shares closed unchanged at RM3.80 today, with 1.15 million shares done, bringing a market capitalisation of RM12.96 billion.