This article first appeared in The Edge Financial Daily, on July 19, 2018.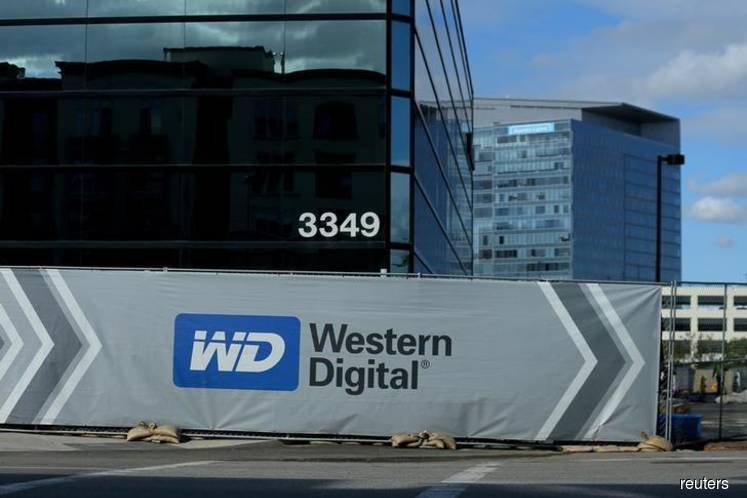 KUALA LUMPUR: Western Digital Corp is said to be shutting down its hard disk drive (HDD) manufacturing facility in Petaling Jaya, Selangor by the end of next year, after over 20 years in operation.
According to a report by The Star yesterday, Western Digital (Malaysia) Sdn Bhd managing director Gouw Kim San said the move is in response to declining demand for HDDs in the long term.
Employees affected by this move will receive assistance, including severance compensation and upskilling support.
"Western Digital Corp is continually evaluating and transforming its business to deliver value to customers and remain competitive as a data technology leader. This transformation requires that the company take difficult but important actions, including optimisation of its large-scale manufacturing facilities located throughout Asia," Gouw said in the report.
US-based Western Digital entered Malaysia in 1973, initially making custom semiconductors before transitioning to manufacturing hard drives. In 2011, a US$1.2 billion (RM4.8 billion) research and development facility was added to the manufacturing plant in PJ.
The shutdown will not eliminate Western Digital's presence in Malaysia altogether, as the company still has manufacturing sites in Johor and Sarawak, the report added.
Gouw was also quoted as saying Western Digital will shift its focus from HDD to SSD (solid state drive) and NAND flash production in Malaysia, with plans to expand its SSD manufacturing plant in Penang.
"The company is in the final stages of commissioning its second SSD facility in Penang, which will go into production in the coming months," he added.
Western Digital will retain a centre of excellence in Selangor, housing several key engineering teams, and core operational planning and regional support functions.
Meanwhile, when contacted for comments on the outlook for the semiconductor and related industries in light of the aforementioned news, SEMI South East Asia president Ng Kai Fai said countries such as Malaysia and Singapore are now more geared towards higher value-added services.
"Given this scenario, companies are encouraged to move up the value chain as the infrastructure in place to support labour-intensive electrical and engineering (E&E) activities may no longer be attractive.
"Naturally, companies that fall under the labour-intensive domain may consider migration of business activities to other Southeast Asian countries like Vietnam or Thailand," he said.
However, he noted the overall E&E and semiconductor industries globally are looking positive this year due to growth in new developments such as the Internet of Things, virtual reality, autonomous vehicle and artificial intelligence.
He said moving forward, the adoption of smart manufacturing in the E&E sector will fuel the continual growth of manufacturing in the region.