This article first appeared in The Edge Malaysia Weekly, on October 1, 2018 - October 07, 2018.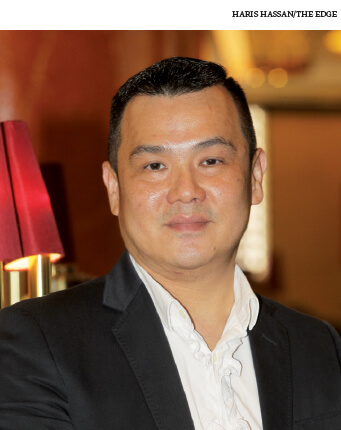 Law: As soon as our new factory is ready, we will be doubling our production capacity, which essentially means doubling our revenue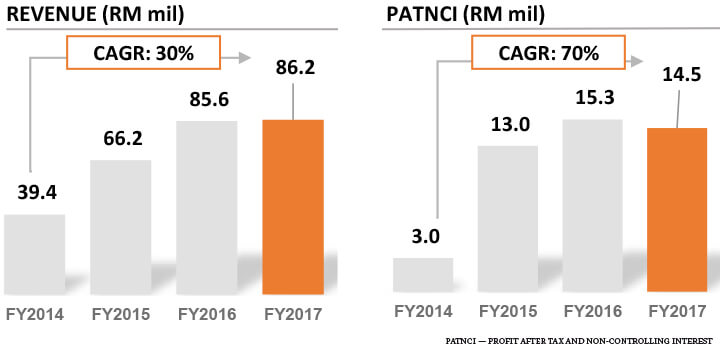 AT a time when the US-China trade war is taking centre stage in the global markets, most companies are still unsure of how it will affect their businesses in the future.
Johor-based integrated home furniture maker Wegmans Holdings Bhd, for one, is optimistic that it will benefit from the trade tension.
Co-founder and executive director Collin Law Kok Lim says the company — which was listed on the ACE Market of Bursa Malaysia on March 6 — has received a lot of customer enquiries from the US, as American importers are concerned about the higher tariffs imposed by US President Donald Trump's administration.
The trade friction went up a notch when the US government slapped a 10% tariff on US$200 billion of imported Chinese goods, effective Sept 24. China retaliated with 5% to 10% new tariffs on US$60 billion worth of US imports.
It is noteworthy that furniture is one of the 5,000 affected items from China that are shipped to the US. It is learnt that before the trade war erupted, there was no tariff imposed on furniture exported from China to the US.
"I think the trade war will be prolonged because neither the US nor China is willing to take a step back. Fortunately, our company should benefit from it. With the higher tariff, it essentially means that furniture made in China will be about 10% to 25% more expensive than ours," Law tells The Edge in an interview.
Wegmans is an export-based home furniture manufacturer headquartered in Muar, dubbed the Furniture City of Malaysia. It has a workforce of about 620.
Established in 1999, the company's core business activities include the design, manufacture and sale of wood-based furniture products for the dining room, living room and bedroom, targeted at middle-class consumers. Its products are mostly sold through wholesalers, retailers, chain stores and traders.
Law points out that last year, China exported close to US$50 billion worth of furniture worldwide while Malaysia's total furniture exports were relatively smaller at US$2 billion.
"Imagine if we could absorb 0.5% to 1% of that US$50 billion [from the China exporters] — it would be more than enough for us," he explains.
In March, Wegmans successfully raised a total of RM29 million from an initial public offering (IPO) to fund its expansion plans. Currently, the group is operating at close to full capacity.
In 2016, the company acquired four parcels of land measuring about 21 acres in total in Muar for its expansion plans. Development will be carried out in three phases.
The capital expenditure required for Phase 1's development on half of the 21-acre tract is RM25 million, of which RM22 million will be from the IPO proceeds while the balance will come from internally generated funds.
In July, Wegmans received the necessary regulatory approvals, four months earlier than initially expected, to commence construction at Phase 1.
Upon completion of the phase, its production capacity will double to 960,000 chairs and 380,000 tables from its current capacity of 480,000 chairs and 190,000 tables. This will contribute significantly to its earnings growth in the future when production at the new factory reaches optimal utilisation.
"The new plant is targeted to be completed and commence operation by late third quarter or early fourth quarter of 2019. By 2020, we should be able to go full steam [ahead]. For the new factory, we are looking at an additional 400 workers," says Law.
As Wegmans intends to absorb the spillover orders from China arising from the trade war, the timing of its increase in capacity seems just right.
Law, however, clarifies that when he was planning for the expansion, the trade tension had not started.
"No, we did not plan for this (the trade war). Even without the trade war, we would still expand. But now, with the trade war happening, we expect our orders to accelerate. We may fill up our additional capacity faster and easier," he acknowledges.
Wegmans exports its products to over 70 countries across six continents, namely Asia, North America, Australasia, Europe, South America and Africa.
The group has consistently exported to 14 countries since January 2012. Its key export markets are Japan, the US and Australia. About 99% of its revenue is denominated in US dollars, while about 95% of its purchases is denominated in ringgit.
In the first half ended June 30 (1H2018), the US made up 28% of Wegmans' revenue, making it the single largest export market for the group. This was followed by Australia (21%), Japan (17%), the UK (5%) and Singapore (4%).
"We expect a similar revenue contribution ratio from the US after we double our production capacity. Before that, the US market contributed 21% to 22% to our group's revenue. It has increased to 28% [now], partly because of the trade war impact," says Law, who co-founded Wegmans together with managing director Keh Wee Kiet.
As at September, Keh and Law had a 35% stake each in the company. The remaining 30% is held by public investors.
Since its listing, Wegmans' share price has risen 34% to close at 39 sen last Thursday from its IPO price of 29 sen, giving it a market capitalisation of RM195 million. But Law opines that there is still room for the counter to go higher.
"As soon as our new factory is ready, we will be doubling our production capacity, which essentially means doubling our revenue. But of course, it will take about six to eight months to fill up the orders," he says.
In a non-rated report dated Feb 19, TA Securities senior analyst Ooi Beng Hooi valued Wegmans at 31 sen per share, based on a price-earnings ratio of 11 times.
"Given the gradual growth projected for key markets and coupled with the fact that Wegmans' plant is running near full capacity, we expect tepid earnings growth for the company until the new capacity kicks off in 2020," he writes.
Wegmans has achieved impressive financial growth for the past three years, from the financial year ended Dec 31, 2014 (FY2014) to FY2017.
Revenue and profit registered three-year compound annual growth rates (CAGR) of 30% and 70% respectively, with four-year average gross and net margins at 27% and 16% respectively.
The group reported a net profit of RM14.5 million in FY2017, on revenue of RM86.2 million.
Save by subscribing to us for your print and/or digital copy.
P/S: The Edge is also available on Apple's AppStore and Androids' Google Play.