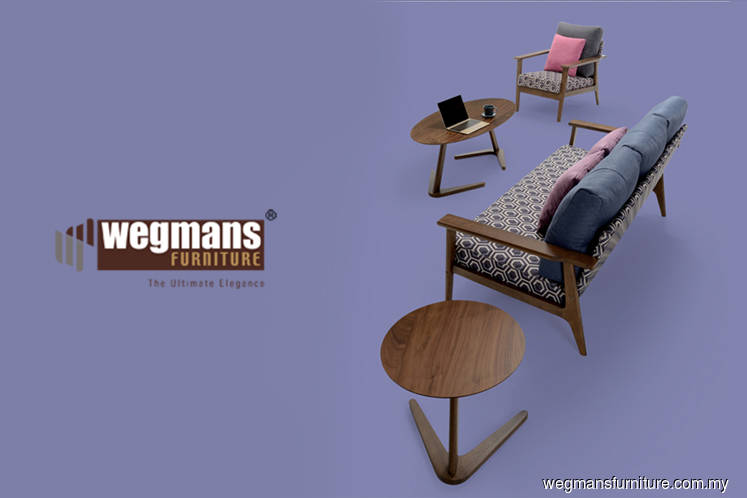 KUALA LUMPUR (March 6): Newly ACE Market-listed Wegmans Holdings Bhd said it will be focusing on penetrating further into the European and China markets in 2018. 
Its executive director Collin Law Kok Lim said there is definitely an opportunity for growth in these markets because as at end of 2016, its revenue contribution from China was less than 2%. 
"[Besides Europe,] China is also another market that we will be focusing on [this year]. In fact, we will take part in an exhibition to showcase our products in Shanghai this coming September," Law said in a press conference today. 
He said the company's top export market has been Japan, followed by the US, Australia and the UK. In 2016, the revenue contribution from Japan was 23%, 18% from the US, 15% for Australia and 12% for the UK. 
"98.4% from our revenue (in 2016) were derived from exports, so we are not focused on the Malaysian market. We are not into retail business. Our customers are mainly wholesalers, retailers and chain store traders," Law said.  
"We don't see any direct local competitor as far as public-listed companies are concerned. Other furniture players like Poh Huat [Resources Holdings Bhd] and Lii Hen [Industries Bhd] have different focuses, whereas for us, we export our products around the globe," he added. 
Wegmans has successfully listed on the ACE Market of Bursa Malaysia  today, with an opening price of 30.5 sen, which is a premium of 5.17% from its IPO price. 
As at the time of writing, Wegmans' shares have risen 2 sen or 6.90% at 31 sen, after 61.7 million shares were traded so far. Wegmans was the second most active stock this morning.