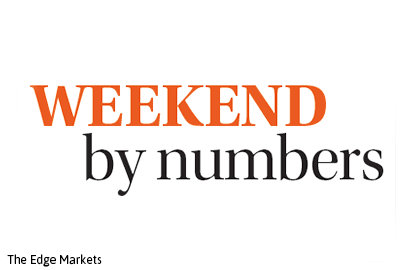 This article first appeared in The Edge Financial Daily, on October 23, 2015.
4 events to get your groove on
Marilyn & Me

A one-woman show with a narrative, Marilyn & Me explores the themes of identity, of belonging, and of being loved for who you truly are. Taking from the life of Marilyn Monroe, singer Stephanie Van Driesen weaves her own and Marilyn's stories together and contemplates being a woman, an artist, and a visionary in a world that expects conformity. Where Marilyn struggled to find identity beyond her bombshell image, many artists today still face the dilemma of reinvention. The show will take place at Theatre Lounge Café, B1-3A, 63 Jalan Sri Hartamas 1, Sri Hartamas, Kuala Lumpur, tonight, Saturday and Sunday at 9pm. Tickets for tonight are priced at RM100 for standard seats and RM150 for lounge seats, with proceeds going to the Home of Peace orphanage, while for Saturday and Sunday shows are RM65 for standard seats and RM117 for lounge seats. For enquiries, reservations or to buy tickets, contact (012) 236 9100.

Chasing Echoes #1

Live Fact presents the music of Valdo Viana, Mlekö, Yong Yandsen and Max Riefer at 8.30pm tonight. Viana is a Brazilian urban poet who performs his own brand of Brazilian folk music, and has travelled to both Europe and South America to perform. Mlekö is a solo project consisting of electronic music with acoustic elements. Yong Yandsen, locally born and bred, plays the tenor and saxophone. His style is similar to that of Albert Ayler, Kaoru Abe and Msayoshi Urabe. Max Riefer is a percussionist with Inverspace (Switzerland) and Zero Crossing (Germany/Singapore). He is currently the chair of Percussion Studies in Universiti Teknologi Mara. Admission is RM30 and includes a drink. Life Fact is located at 33-2, Plaza Danau 2, Jalan 4/109F, Taman Danau Desa, Kuala Lumpur.

Paul van Dyk @Beatship KL

Legendary DJ Paul van Dyk hits our shores again with fellow international stars, Andrew Rayel and Aly & Fila at KL Live. For more than two decades, the world has known Paul van Dyk as one of Germany's most successful musicians and as one of the ultimate superstars of electronic music. As an artist, DJ and producer, Paul has surpassed various milestones over the course of his career, including having sold more than 3.5 million albums and being twice voted the world's No 1 DJ. He has remixed for the likes of Madonna, Justin Timberlake, U2 and Depeche Mode. The party takes place at 8pm tonight at KL Live @ Life Centre, 20 Jalan Sultan Ismail, Kuala Lumpur. Tickets can be purchased from www.boxtix.asia and are priced at RM130 and RM160. For more info, call (03) 2110 3888.

A night of cabaret with Ushera

Ril's Bangsar presents Ushera, a spirited Bohemian diva who combines her crisp, airy vocals with a dynamic yet sultry stage presence. Tomorrow night, watch her unleash the diva within through a fantastic cabaret performance, taking the audience on a daring journey by getting up close and personal through vocals and music expression. She will perform numbers from musicals such as Gentlemen Prefer Blondes, Funny Face, Chicago and My Fair Lady. The show starts at 10pm tonight at Ril's Bangsar, 30 Jalan Telawi 5, Bangsar Baru, Kuala Lumpur. For reservations, call (03) 2201 3846.
1 intense & informative read
A uniquely comprehensive and rich account of the Soviet intelligence services, Jonathan Haslam's Near and Distant Neighbors charts the labyrinthine story of Soviet intelligence from the October Revolution to the end of the Cold War. Previous histories have focused on the KGB, leaving out military intelligence and the special service. Drawing on previously neglected Russian sources, Haslam reveals how both were in fact crucial to the survival of the Soviet state. This was especially true after Stalin's death in 1953, as the Cold War heated up. In the wake of these failures, Nikita Khrushchev and his successors discarded ideological recruitment in favour of blackmail and bribery. The tactical turn was so successful that we can draw only one conclusion: The West ultimately triumphed despite, not because of, the espionage war. In bringing to light the obscure inhabitants of an undercover intelligence world, Haslam offers a surprising and unprecedented portrayal of Soviet success that is not only fascinating, but also essential to understanding Vladimir Putin's power today. RM143.33 when purchased online at malaysia.kinokuniya.com.
2 ways to rejuvenate the senses
Claire Organics' DIY aromatherapy perfume

Claire Organics is hosting a DIY aromatherapy perfume workshop tomorrow and Sunday from 11am to 7pm. For just RM65, you'll learn the ins and outs of creating the perfect perfume to rejuvenate your soul. If you bring your child along to participate, Claire will gift you with a one-piece DIY aromatherapy perfume. The workshop will take place at Claire Organics, children's department on level 2, Robinsons, The Gardens Mall, Mid Valley City. To register, head over to the cashier counter on the second floor of the children's department anytime between 11am and 7pm on both days. For inquiries, contact (03) 9107 9533. 

Happy Legs Yoga anatomy workshop

Using practical examples and an easy-to-understand approach, a trained instructor will reveal the anatomy of the major joints in the lower extremities, namely ankles, knees, hips and the pelvis, and how these structures can cause obstacles in asana practice. Common dysfunctions such as anterior cruciate ligament tear, meniscus tear and patellar femoral joint dysfunction will also be discussed. The workshop takes place on Saturday and Sunday (11am to 6pm), and is suitable for yoga students of all levels. The workshop fee is RM600. For inquiries, call (011) 1184 4184 or email [email protected]. For online registrations, log on to www.ispirit.asia/happylegs-malaysia2015. Classes take place at Chi Fitness at L4-03, Ikon Connaught, Jalan Puncak Gading, Taman Connaught, Kuala Lumpur. 
1 awesome test drive
American carmaker Ford is inviting the public to experience the rugged capabilities of the tougher, smarter and more efficient new Ranger pickup via an experiential test drive. Each participant will be led through an exciting course that simulates tough driving environments — including wading through water and navigating steep terrain. The Tough Done Smarter Experiential Test Drive will be held from today to Sunday from 9am to 7.30pm at the new SDAC PJ2 dealership, which is located at lot 3, Jalan 51A/219, Petaling Jaya. No advance booking is required, and admission is free. Customers who book a new Ranger at the event will receive complimentary vehicle window tinting and other special introductory offers.
2 rib joints to satisfy your meat craving
Tony Roma's

Tony Roma's celebrates the upcoming holiday season with its Fiesta Platter, priced at only RM157.83. The platter consists of two bountiful beef ribs, two fillet medallions, grilled salmon, a quarter BBQ chicken, shrimp scampi and three side dishes of your choice. Apt for sharing among three persons, the platter will be on the menu from now until Jan 3. Head over to Tony Roma's at Sunway Pyramid, eCurve, Pavilion Kuala Lumpur, The Gardens, Setia City Mall, Citta Mall, Nu Sentral or IOI City Mall to enjoy a delicious fiesta. For more info, visit www.tonyromas.com.my.

Naughty Babe & Dirty Duck

Naughty Babe & Dirty Duck has been making headlines in recent months with its delicious BBQ pork ribs lacquered with home-made barbeque sauce grilled to perfection. Specialising in both pork and duck, the restaurant serves an array of hearty dishes. Spice up its ribs with its secret Hot Stuff, a home-made flaming hot chilli sauce which goes perfectly with a pint of Tiger or Guinness draught. The establishment also serves a range of wine. Naughty Babe & Dirty Duck is located at 42, Jalan 25/70A, Desa Sri Hartamas, and at 25, Jalan Telawi 2, Bangsar Baru. For inquiries or reservations, call (03) 6211 9966 (Hartamas) or (03) 2288 8188 (Bangsar). For more info, visit www.facebook.com/NBDDhartamas.