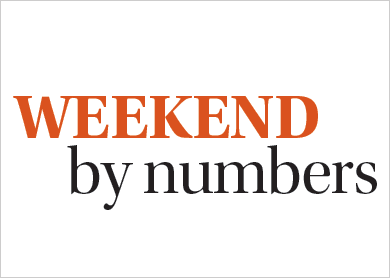 3 PLACES TO GET A SCOOP OF ICE CREAM   
Inside Scoop
9 Jalan Telawi 3, Bangsar
Tel: (03) 2202 0235
Nestled on a street brimming with cafes and restaurants, Inside Scoop is no stranger to serving up some yummy scoops of ice cream. A home grown favourite, it uses gelato techniques with no preservatives or artificial flavouring to ensure premium quality. Its range of exciting flavours include Valrhona chocolate, durian and raspberry yoghurt, which can be enjoyed with buttery waffles. Inside Scoop also has outlets in Damansara Jaya and Taman Segar, Cheras.
Softsrve
31 Jalan SS21/1A, Damansara Uptown
Website: www.facebook.com/softsrve  
Inspired by Momofuku Milk Bar in New York, Softsrve brings to you cereal milk soft serve ice cream. Minimalism is the theme here from its modern décor to its limited menu, which features only cereal milk and deep chocolate ice cream flavours. Customers are, however, spoilt for choice with an array of toppings to choose from, including cereal, popcorn, honeycomb, chocolate chips, cotton candy and chocolate truffles. Thirst-quenchers consist of a list of teas and sodas on the menu.
Morelli's Gelato
Bangsar Shopping Centre, Jalan Maarof, Bangsar
Tel: (03) 2282 0455
If you love all things Italian, get your gelato fix at Morelli's. The Morelli family has been making ice cream for five generations using a trademark recipe introduced by Giuseppe Morelli when he migrated to the UK in 1907 and started selling gelato from the back of his bicycle. With a famous concession stall at Harrod's Department store in London, Morelli's is known for having some of the best gelato worldwide. Malaysia's first outlet in Bangsar Shopping Centre serves up some scrumptious and innovative flavours including Pina Colada, Nutella, Brazilian Coffee and Sri Lankan Coconut.
2 SWINGING LIVE MUSIC GIGS TO CATCH
Alexis Ampang
Great Eastern Mall
Jalan Ampang, Kuala Lumpur
Tel: (03) 4260 2288
Reminisce with retro hits of Studio 54 performed by Rozz at Alexis. Known for his larger-than-life ensembles on stage, Rozz will definitely be strutting his stuff in colourful outfits with a large dose of personality to boot. With his other-worldly charm and head-turning demeanour expect Rozz to deliver some of your favourite old songs with distinction. He will be performing tonight and tomorrow at 10pm. Admission is free.
No Black Tie
17 Jalan Mesui, Kuala Lumpur
Tel: (03) 2142 3737
If you love "The Godfather of Soul" go and see JU/NY and Russell Curtis at No Black Tie. JU/NY, led by musical director Jupiter P. and drummer boy Fatboy Tony, will be performing its eclectic blend of R&B, jazz and hip hop. Russell Curtis is a recording artiste known for his combination of rock and soul music. Catch them pay tribute to James Brown tonight and tomorrow at 10pm. There is a cover charge of RM50.
1 ENTERTAINING SHOW TO CATCH

No Sex Please, We're British
The Majestic Hotel,
5 Jalan Sultan Hishamuddin, Kuala Lumpur
www.ticketcharge.com.my
The UK's hilarious and longest-running comedy production comes to KL. The play follows young married couple Peter and Frances, who one day receive some "questionable" goods instead of the Scandinavian glassware they ordered. Matters become complicated with the arrival of Peter's mother, his boss, a bank inspector and a police superintendent. This British Theatre Playhouse production is directed by Alister Cameron and stars Harry Livingstone and Sarah-Jayne Butler. No Sex Please, We're British is on tonight at 8pm. Tickets are priced at RM269, RM322 and RM534.
3 MOVIES TO WATCH
Tomorrowland
Be prepared as summer blockbuster season is in full swing. Tomorrowland follows young Casey Newton (Britt Robertson) who is on a quest to find the gate between the world we live in and tomorrowland — an alternate universe where the best thinkers, artists and scientists enjoy freedom of imagination and experimentation. With a rebellious streak, big-thinking Casey partners with bitter inventor Frank Walker (George Clooney) and a pint-sized robot girl. Named after the futuristic themed land found at Disneyland theme parks, Tomorrowland is a sci-fi movie heavily influenced by Walt Disney's vision of innovation and utopia.
Big Game
When Air Force One crash lands into the Finnish wilderness, the President of the United States (Samuel L Jackson) meets 13–year-old hunter Oskari who is on a quest to prove his maturity. Oskari is unexpectedly dealt with  the challenge of protecting the president from terrorists who are on the hunt for him. This unlikely duo must work together to escape the terrorists while Pentagon officials can only watch on satellite broadcast. Read the review of Big Game on the next page.
The Age of Adaline  
This film follows the unique story of Adaline Bowman who, after getting into a car accident and being struck by lightning, remains 29 years old forever. After nearly eight decades of being 29, Adaline has never allowed herself to get too close to anyone who might discover her secret. A chance encounter with a man named Ellis Jones, however, makes her question whether she should defy immortality.
2 DANCE PERFORMANCES TO CATCH
Black Box, Publika Shopping Gallery, Solaris Dutamas
This Sunday, Pusaka Evenings at Publika presents two Kelantanese traditional dances.
Both the Tarian Asyik and Main Puteri dances will be performed at Black Box in a dazzling showcase of Kelantan's rich cultural heritage. The evening's repertoire will begin at 8.30pm.
Tarian Asyik
The Tarian Asyik is a Kelantanese court dance that can trace its roots back to the Sultanate of Pattani in the 17th century. Legend has it that the dance was created to entertain the grieving Yellow Queen, who was mourning the loss of her favourite bird. The performance begins with a group of dancers entering the hall and sitting gracefully. The Puteri Asyik (the Prima Donna) or "the princess of love" will then appear and begin dancing gracefully. The dance is now popular among common folk and is performed regularly at festivals and marriages.
Main Puteri
The Main Puteri dance is known for incorporating elements of dance, music, trance and ritual into its performance. Recognised as a healing routine, the Main Puteri is supposed to cure patients from spiritual and emotional illnesses. The traditional Kelantanese perspective is that illnesses are a result of an attack by uneasy spirits which cause an imbalance in the patient's body. The principal figure of the performance is tok puteri (a spirit medium), who is both a healer and spirit medium. He is assisted by a tok minduk, who serves as a spirit interrogator as well as the lead musician. The tok puteri will summon the spirit which caused the illness of the patient into his own body while the tok minduk questions the spirit about its presence.
This article first appeared in The Edge Financial Daily, on May 22, 2015.