This article first appeared in The Edge Financial Daily, on December 21, 2018.
4 classic christmas movies

It's a Wonderful Life is a 1946 American Christmas film produced and directed by Frank Capra. The film stars James Stewart as George Bailey, a man who has given up his dreams in order to help others, and imminent suicide on Christmas Eve brings about the intervention of his guardian angel who shows him how different life would be if he were to never be born.

Miracle on 34th Street is a 1947 American Christmas film written and directed by George Seaton. The story takes place between Thanksgiving Day and Christmas Day in New York City, and focuses on the impact of a department store Santa Claus who claims to be the real Santa.

Home Alone is a 1990 American Christmas Comedy written and produced by John Hughes and directed by Chris Columbus. It is about an eight-year-old boy who is mistakenly left behind when his family flies to Paris for their Christmas vacation. Kevin initially relishes being home alone, but soon has to contend with two burglars.

The Nightmare Before Christmas is a 1996 Christmas stop-motion animated dark fantasy Halloween-Christmas musical directed by Henry Selick and produced by Tim Burton. It tells the story of Jack Skellington, the King of "Halloween Town" who stumbles through a portal to "Christmas Town" and decides to celebrate the holiday.
3 weekend activities to enjoy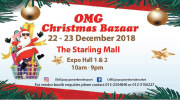 Head over to the OMG Christmas Bazaar which is one of the biggest themed-bazaar in town with more than 180 vendor booths. There will be a variety of products including handmade, lifestyle, homemade food and drinks, art and craft, natural healthcare, clothing, jewellery and unique collectables. A talented home chef will also be there with their signature foods, cookies and drinks to satisfy your cravings. It will be held tomorrow and Sunday from 10am to 9pm at Expo Hall 1 and 2, Level 5, Starling Mall, 6, Jalan SS 21/37, Damansara Utama, Petaling Jaya, Selangor. Visit thestarling.com.my for further details.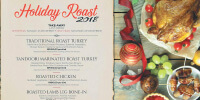 Come together at the Golfer's Terrace, TPC Kuala Lumpur for a Christmas-themed Holiday Roast dinner this Sunday. They have a colourful variety for this special menu ranging from the traditional roast turkey to a tandoori turkey. Make a call today at (03) 2011 9111 as bookings need to be made two days in advance. Join them at the Golfer's Terrace, Bukit Kiara, Kuala Lumpur.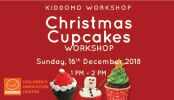 Treat the kids to a Christmas Cookie Workshop on Sunday. Whether their making it for a family dinner or Santa Claus, cookies are a necessary part of Christmas and there will always be a reason to whip up a batch during this season. Kiddomo will be hosting this cookie decoration workshop and help the little ones decorate cookies into a Christmas tree, snowflake or gingerbread man. From 1pm-2pm, it will be held at Kiddomo Universe, Lot T-326, Level 3, The Starling, 6, Jalan SS 21/37, Damansara Utama, Petaling Jaya, Selangor. Visit kiddomo.com for more information.
3 christmas stories for kids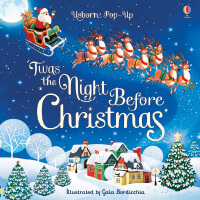 'Twas the Night Before Christmas, when all through the house, not a creature was stirring, not even a mouse. Open this pop-up book and enjoy an abbreviated version of the classic poem that magically burst into life, with scenes including a beautiful Christmas tree and Santa and his reindeer flying across the starlit sky. Available for RM63.47 at malaysia.kinokuniya.com.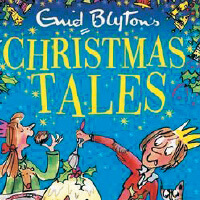 Nobody captures the spirit of Christmas like Enid Blyton's Christmas Tales, She describes the excitement of anticipating gifts, the pleasures of making special food, of singing carols, and coming together to share good times with friends and families. There is mischief and mayhem but good always prevails in the end. Available for RM40.37 at malaysia.kinokuniya.com.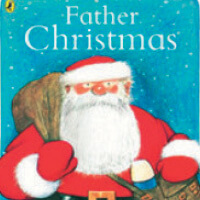 Raymond Briggs introduces his readers to a grumpy Father Christmas in this book. He has awoken from a dream of summer sun to discover it is December 24th, Christmas Eve, the star of his longest night of work every year. Available for RM45.64 at malaysia.kinokuniya.com.