This article first appeared in The Edge Financial Daily, on September 21, 2018.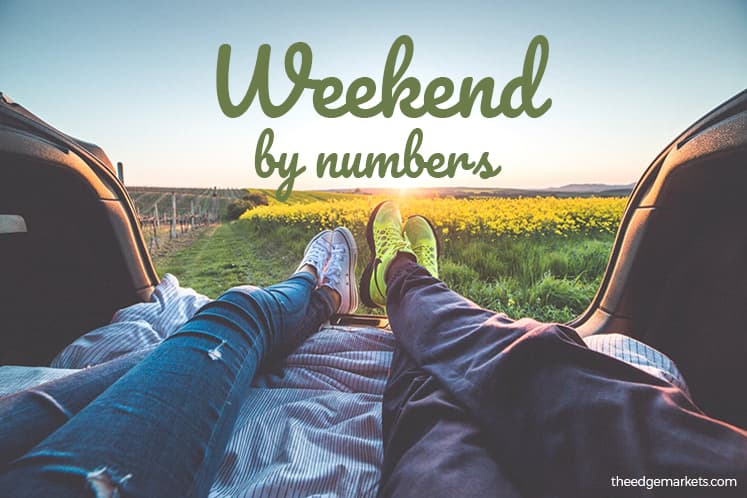 Your quick guide to rest and relaxation.
2 creative good deeds
Sze Women of Hope: Art and English Classes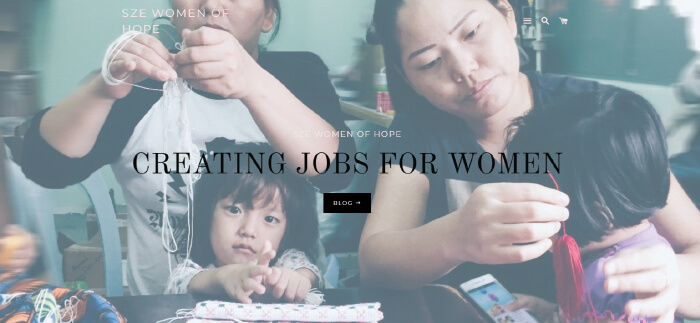 The group Sze Women of Hope sees itself "changing lives, one craft at a time", and achieving this mission is not something that its members are known to shy away from. This non-profit organisation makes a change by linking marginalised communities to knowledge and experience via education. Its work focuses on female empowerment through provision of educational and vocational training for more than 100 at-risk women, including refugees, single mothers and indigenous people in Malaysia, "with a mission to provide them a self-sustaining income from the produce of artisanal crafts". Until December of this year, it is putting on English and art workshops for children and for adults, as a means to increase youth literacy rates and to promote art as a form as therapy. These workshops are priced at RM20 only, and all fees paid will go back into providing affordable education and resources for underprivileged children. Support the cause and attend the workshops at 34 Jalan Yew, Pudu, Kuala Lumpur. Art classes for children (aged six to17) take place on Saturdays, at 1.30pm and 3.30pm, and those for adults take place on Sundays, at 1.30pm and 3.30pm. English classes for students aged six to12 take place on weekdays, at both 4pm and 6pm daily. To reserve your spot and for more information, call (012) 399 2373 or email [email protected]. Visit www.szewomenofhope.com to learn more about the incredible work that this organisation does.
'Dunia-Kalibutan-le Monde' Art Workshop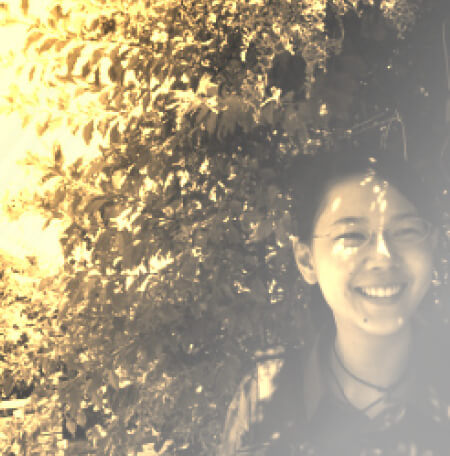 Shu Ruei Chuah is an emerging contemporary artist based  in Kuala Lumpur. She is facilitating four art workshops, where you can join in on participatory drawing and paper sculpture-making activities. Artworks created will constitute a collective public installation to be exhibited at a later date. The workshops are not meant to teach people how to draw, but rather to develop community building and self-expression. Admission is RM10, and proceeds will all go towards supporting HumanKind. The first workshop takes place tomorrow from 2pm to 5pm. Support the cause at Pit Stop Community Café, 101 Jalan Tun H S Lee, Kuala Lumpur.
1 culturally rich festival
10th Latin American Festival

This celebration of the cultures of Latin America is organised by the Group of Latin America and Caribbean Countries with Plaza Low Yat, The Federal Kuala Lumpur, Hotel Capitol Bukit Bintang and the Latin American Women Association of Malaysia, and is supported by of Kuala Lumpur City Hall. With a display of music, gastronomy, dances and handicrafts from Argentina, Brazil, Colombia, Cuba, Ecuador, Mexico, Peru, Uruguay and Venezuela, as well as photo booths, face painting, lucky draws and more, the organisers of this vibrant and fun-filled festival hope to strengthen the relationship between Malaysia and Latin American countries. Join in on the fun on Sunday from 11am to 6pm, at BB Park, Jalan Bukit Bintang, Kuala Lumpur.
3 showstoppers to enjoy
Travel with Mum

Two years ago, Travel with Mum received high praise from viewers as one of the highlights of Damansara Performing Arts Centre (DPAC) Festival 2016. This year, DPAC is proud to restage the theatrical performance. Presented by The Nonsensemakers from Hong Kong, Travel with Mum tells the heartwarming tale of Wang Yi-Min, a 74-year-old man who has spent his whole life with his 99-year-old mother, living in a village in Liaoning, China. One day, he decides to take his mother — who has never set foot out of her home town — on a 900-day journey across China. See the performance at any of the following show times: today (8pm), tomorrow (3pm and 8pm), and Sunday (3pm). Tickets are priced between RM98 and RM128. The show takes place at Theatre, DPAC, Empire Damansara, Damansara Perdana, PJ. Visit www.dpac.com.my for more information.
Gypsy Project @ Alexis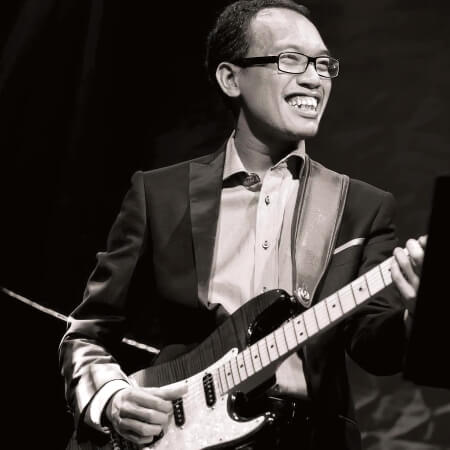 For a cover charge of only RM10, Alexis Bistro Ampang is giving you a chance to enjoy a performance by Gypsy Trio — a musical trio who put a unique and interesting twist on the genre of jazz. With a repertoire comprising jazz standards and classic Malay jazz tunes, such as those by Tan Sri P Ramlee and Co, they rain the iconic tunes in with duo acoustic guitars and vocals. Drop by to enjoy the show tonight or tomorrow night at 10pm. It takes place at Alexis Bistro Ampang, Great Eastern Mall, 303 Jalan Ampang, Kuala Lumpur. Log on to www.alexis.com.my or call (03) 4260 2288 for more information.
Mozart: The Final Symphonies

Wolfgang Amadeus Mozart is a name that people of many walks of life will recognise. The pure and unadulterated genius of a man with his instrument has resulted in the production of over 600 acknowledged works, loved and learned the world over, two centuries and counting after his death. Join maestro Naohisa Furusawa and the Malaysian Philharmonic Orchestra in a mellifluous celebration of Mozart's finest and last symphonies tomorrow at 8.30pm or on Sunday at 3pm. Tickets are priced between RM56 and RM141. Log on to www.mpo.com.my for more information.
2 ways to treat yourself
Nespresso's New Master Origin Collection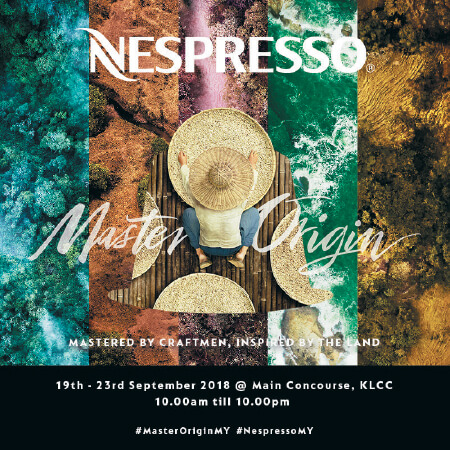 Make the most of your days off by doing all the things that you're too tired to do on the weekdays — for this, you'll need the perfect pick-me-up, and Nespresso has you covered. Head on over to KLCC to enjoy the opportunity to taste flavours of the Master Origin collection. Offering coffee craftsmanship from all over the world, with their five new coffees entitled Columbia, Ethiopia, India, Indonesia and Nicaragua, this event lets you learn about the culture and birthplaces of these coffees from the master artisans themselves. Get your fix between 10am and 10pm from now until Sunday, at Main Concourse, KLCC, Lot 241, Kuala Lumpur City Centre, Kuala Lumpur.
Laneige's Sleeping Mask Range

The Laneige Sleeping Mask range consists of three products that will set you on a path leading to clear, firm skin:
1. Laneige Water Sleeping Mask
 The Laneige Water Sleeping Mask consists of the Water Sleeping Mask & Time Freeze Firming Sleeping Mask. "Formulated with the latest Sleep-Tox™ and Moisture Wrap™ technology, the Laneige Water Sleeping Mask works to detox, revitalise, moisturise and brighten the skin".
2. Laneige Eye Sleeping Mask
 "The Laneige Eye Sleeping Mask is a special care formulated for the eye area with the following technologies infused into the product for a brighter, more hydrated eye the next morning."
3. Laneige Lip Sleeping Mask
 "Formulated with the Moisture Wrap™ technology and Berry Mix Complex™, the Lip Sleeping Mask combats dry, flaky and chapped lips. Made of a balm-like texture to ensure longer lasting application, the Lip Sleeping Mask has been carefully formulated to provide your lips with amazing lip care benefits."