This article first appeared in The Edge Financial Daily, on December 14, 2018.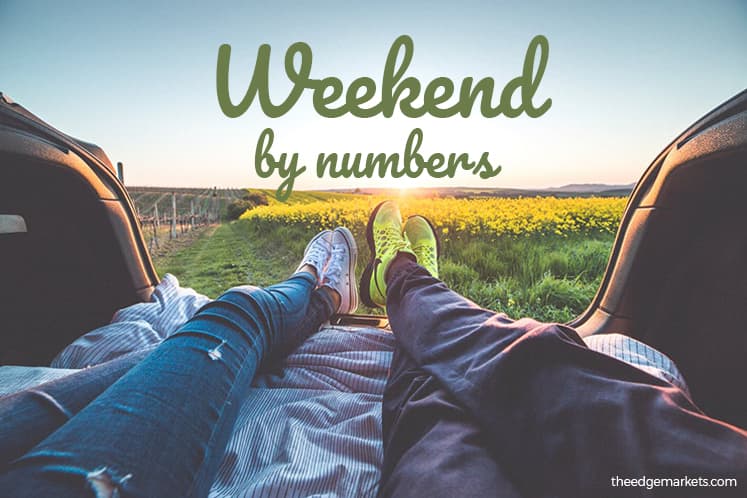 4 performances to enjoy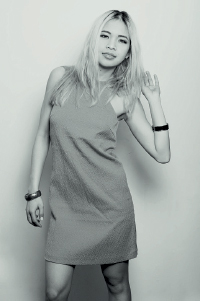 Bringing her 'Malaysian sounds' into Soul and R&B, Irma Seleman has made a distinct blend of her own sound reflecting her journey in life, love and music. She has carved a name for herself worldwide through her tours in the US, Europe and Southeast Asia to promote her debut album My World. She is performing today and tomorrow at 10pm. The show will be at Alexis Bistro Ampang, Lot 10, Great Eastern Mall, 303, Jalan Ampang, Kuala Lumpur. Tickets are RM10 and available at alexis.com.my.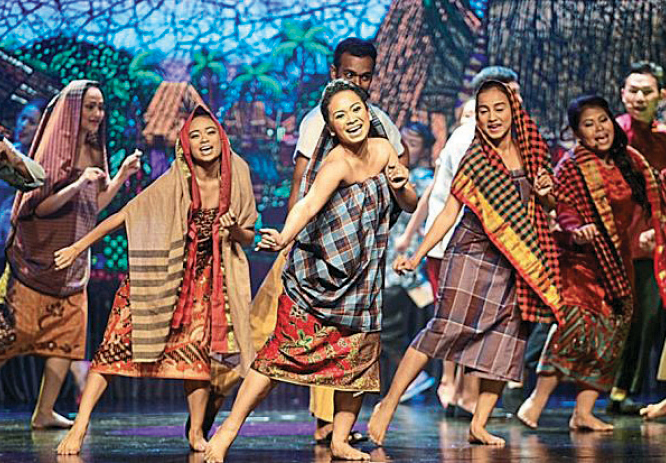 Catch this award-winning and highly engaging musical, MUD: The Story of Kuala Lumpur, filled with elements of culture alongside history performed in not only English but Bahasa Malaysia, Mandarin and Tamil. An exciting element of interactivity and immersion will unfold as the audience becomes a part of the story. This show is back for the holiday season with a multi-talented cast comprising children and young actors from Enfiniti Juniors. Head over to The Platform, Menara KEN 37, Jalan Burhanuddin Helmi, Taman Tun Dr Ismail, Kuala Lumpur for their 8.30pm show today or tomorrow. Tickets are priced between RM55 and RM105. Contact (03) 6142 8115 for more information.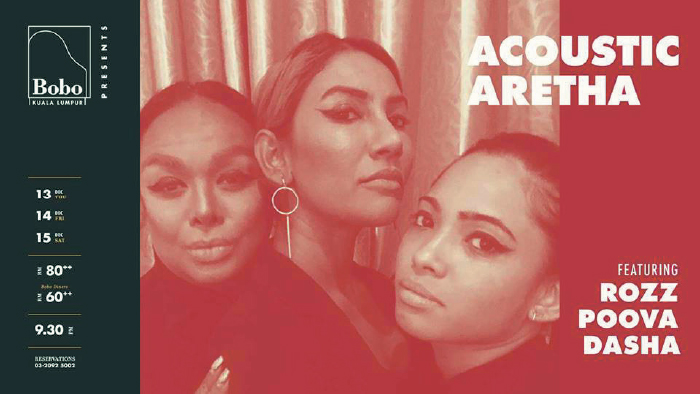 In tribute to Aretha Franklin — Kuala Lumpur's three favourite divas, Rozz, Poova and Dasha Logan, have come together to honour the legacy of this legendary woman with classics that range from Respect to Say A Little Prayer. The show will take place tonight and tomorrow at 9.30pm. It will be held at Bobo KL, 65-1, Jalan Bangkung, Bangsar, Kuala Lumpur. Tickets are priced from RM80. Contact (03) 2092 5002 for more information.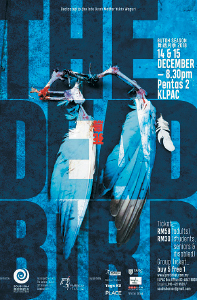 A full-length dance performance adopting structure and existence of the four birds from The Universal Tree and the Four Birds written by Sufism practitioners and poet Ibn Arabi to explore what is human. This show comprises of both Butoh and contemporary dance to explore the hidden identity of the dancer through the death of self. Join them at Kuala Lumpur Performing Arts Centre, Jalan Sultan Azlan Shah, Sentul, Kuala Lumpur for their 8.30pm show today or tomorrow. Tickets are priced at RM58 and available at klpac.org.
3 exhibitions to adore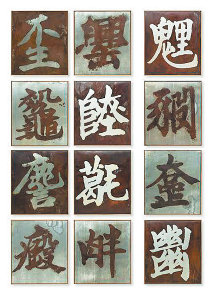 Echoes of Possibilities is an exhibition which brings together 11 young artists from different art backgrounds to consider the meaning behind the art of repetition for them. In Malaysia, repetitive elements and iconography are present in our batik merchandises, kuih-muih and even in our places of worship — this is clearly represented throughout the exhibition. Join them today at Core Design Gallery, 87, Jalan SS 15/2A, SS 15, Subang Jaya, Selangor, to view this exhibition. Contact (03) 5612 1168 for further details.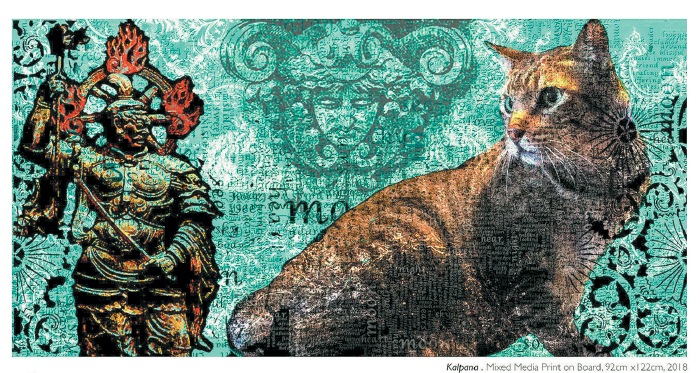 Atma, a mixed media print exhibition by Sivarajah Natarajan, brings forth digital images from his subconscious into his works in a juxtaposition of past events and personalities that portray a timeless personal message. The exhibition will be held until Dec 31 at Sutra Gallery, 12, Persiaran Titiwangsa 3, Kuala Lumpur. It will be open from 11am to 5pm today. Visit www.sutrafoundation.org.my for more details.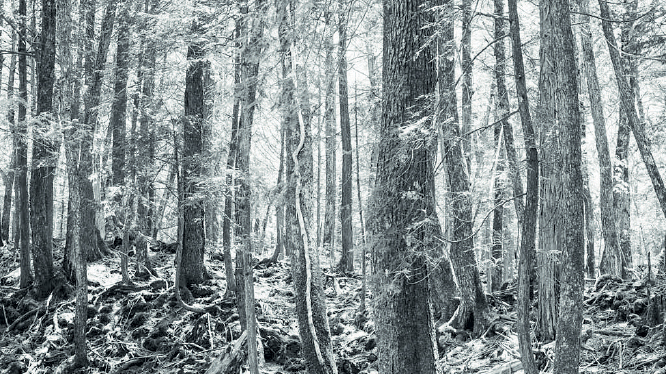 The Two Mountains Photography Project is the product of a collaboration between the directors of KLPA Events and KLEE, INC PARIS TOKYO, Steven Lee and Naoko Ohta. Acknowledging the iconic status of Mount Fuji in Japan and Mount Kinabalu in Sabah, Malaysia, three photographers from each country were commissioned to photograph personal photo-stories about these revered peaks. View this exhibition at Ilham Gallery, Menara Ilham, 8, Jalan Binjai, Kuala Lumpur, from 11am to 7pm this weekend. Contact (03) 2181 3003 for further information.
3 books to delve into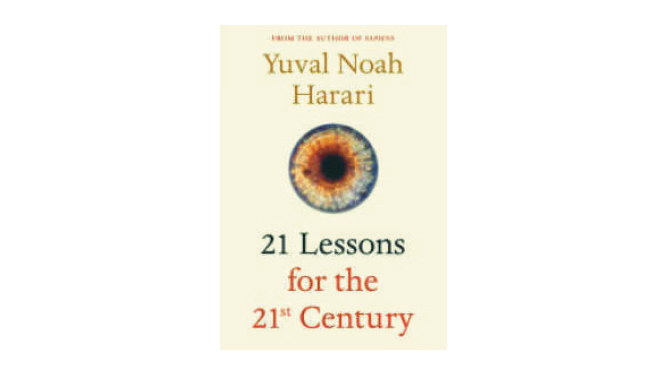 Yuval Noah Harari's 21 Lessons for the 21st Century is an insightful and visionary investigation into urgent issues as we move into the uncharted territory of the future. As technology advances faster than our understanding of it, hacking becomes a tactic of war, and the world feels more polarised than ever, Harari addresses the challenge of navigating life in the face of constant yet disorienting change. It raises the important questions we need to ask ourselves in order to survive. Yuval Noah Harari: 21 Lessons for the 21st Century (MPH, RM79.90)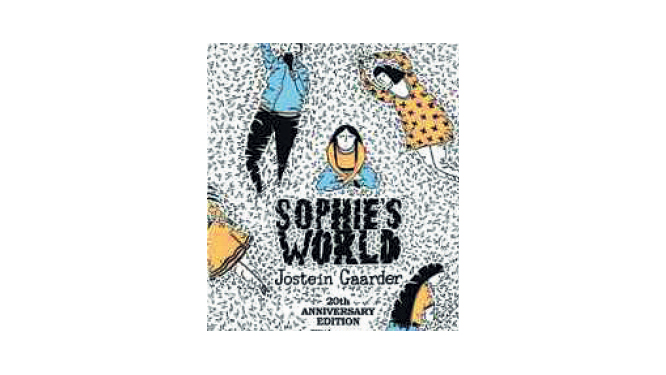 Sophie's World is an international bestseller about life, the universe and pretty much everything. When 14-year-old Sophie encounters a mysterious mentor who introduces her to philosophy, mysteries deepen in her own life. To solve the riddles, she uses her new knowledge of philosophy, but the truth is far stranger than she imagined. Dive into her world of mystery, philosophy and fantasy as it is said to be the most addictive blend around. Sophie's World (Kinokuniya, RM46.23)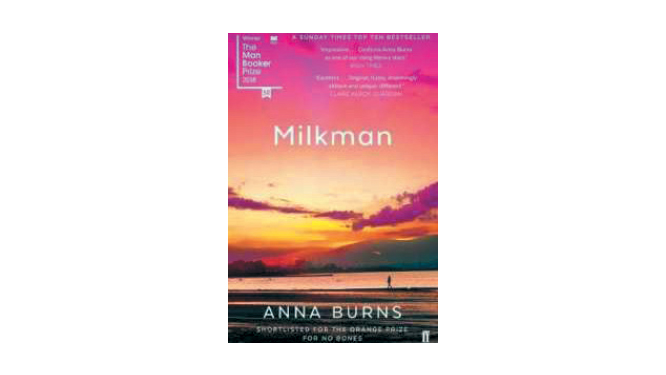 The protagonist of the book Milkman is the middle sister who is busy attempting to keep her mother from discovering her potential boyfriend while keeping everyone in the dark about her encounter with Milkman. To be interesting is to be noticed and to be noticed is dangerous. The book is a tale of gossip and hearsay, silence and deliberate deafness. Milkman (MPH, RM47.50)