This article first appeared in The Edge Financial Daily, on September 14, 2018.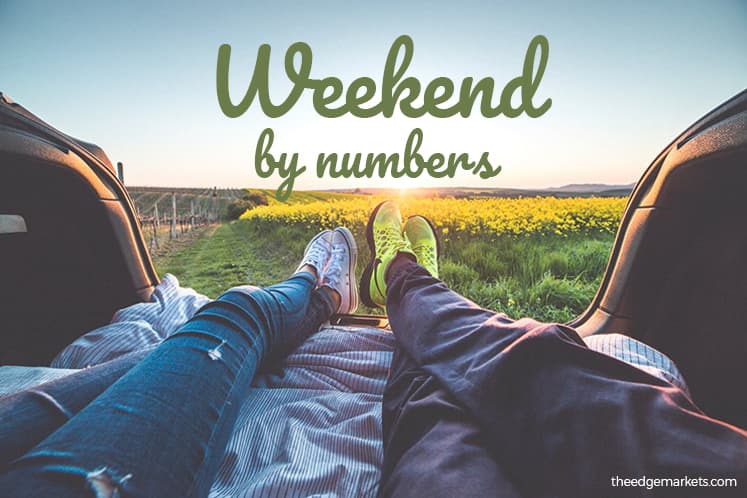 3 distinctive sounds of music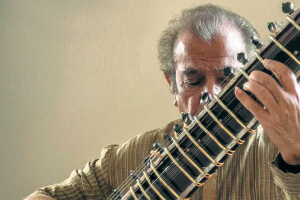 Parampara: Songs of the Sitar
The Temple of Fine Arts is a vehicle for the progression of the arts of non-Western cultures. Bringing us a wealth of worthwhile, foreign, cultural experiences, brimful with unparalleled talent and production quality, its shows are not to be missed. This weekend, it presents Parampara: Songs of the Sitar, a performance by Ustad Usman Khan — 78-year-old dean of the music of the Temple of Fine Arts International — accompanied by an opening act by sitar students of TFA KL. Catch this culturally rich performance this Sunday at 7pm, at Kanagasabai Hall, Temple of Fine Arts KL, Jalan Berhala, Brickfields, Kuala Lumpur.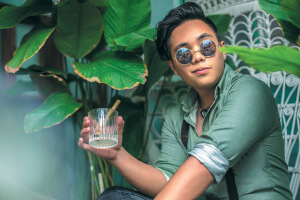 Christian Palencia @ Alexis
This weekend, Alexis Bistro Ampang is the place to be as they present Christian Palencia, a Sabahan musician who, at the tender age of 23, is well-recognised on both the Malaysian and Australian music scenes. Having dipped his toes in various genres over the years, Christian is returning to the stage to showcase the musical stylings with which he started out. Drop by to enjoy the show, with a cover charge of only RM10, tonight or tomorrow night at 10pm. It takes place at Alexis Bistro Ampang, Great Eastern Mall, 303 Jalan Ampang, Kuala Lumpur. Log on to www.alexis.com.my or call (03) 4260 2288 for more information.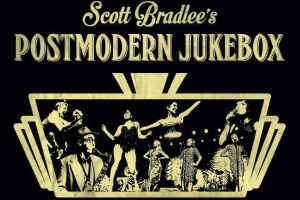 Postmodern Jukebox
Postmodern Jukebox are bringing their talents to Kuala Lumpur to put on what is sure to be an unforgettable and stunning performance, having amassed an astounding 925 million YouTube views since their formation just under a decade ago. "Our goal is to give our audiences their favourite show again and again and still have it feel like the very first time," said Scott Bradlee, arranger, pianist and founder of the project. Catch the show this Sunday night at 7pm, at KL Live, Jalan Sultan Ismail, Kuala Lumpur. Tickets are priced from RM238 to RM728, and can be purchased via www.lifecentre.com.my.
1 creative retelling of a classic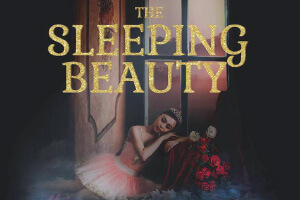 The Sleeping Beauty @ DPAC
"A curse by the wicked carabosse, a prick on the finger, and the beautiful Princess Aurora falls into a deep enchanted sleep, which can only be broken by a true love's kiss". Throw it back to the good old days and enjoy this creative retelling of the beloved classic, The Sleeping Beauty by Dance Space. Choreographed by Raymond Chai, it has been transformed into a full length classical ballet production, taking place tomorrow and on Sunday, at 3pm and 8.30pm on both days. Head on over to Damansara Performing Arts Centre, Jalan PJU 8/8, Damansara Perdana, Petaling Jaya to see it. Tickets are available for purchase at www.dpac.com.my.
1 unique display of art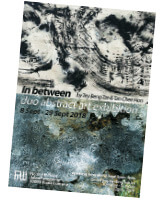 In Between
A duo abstract exhibition, In Between features the work of visual artists Tan Chee Hon and Tey Beng Tze. The artists are working together for the first time on this joint venture, and have decided to give visitors a glimpse into the new techniques that they have experimented with, including the use of vivid and arbitrary colours, reconstructing shapes, and rejecting realistic three-dimensional perspective using mixed media of various colours and sizes. The exhibition goes on until Sept 29 at Raw Art Space, Jalan Panggong, Kuala Lumpur. It is open for viewing Tuesdays to Sundays from noon to 7pm. Admission is free.
2 conversation starters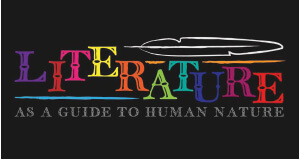 Literature as a Guide to Human Nature
It would be ignorant to dismiss the idea that literary works are loose guides to human character. To bring this conversational topic to light, DiverseCity KL International Arts Festival is hosting Literature as a Guide to Human Nature, a panel of renowned literary talents from various parts of the world — including David TK Wong, Tiffany Atkinson and Malim Ghozali — coming together to discuss this very matter. This event takes place tomorrow at 2.30pm, at Orchid Room @ Royal Lake Club, Jalan Cenderamulia, Tasik Perdana, Kuala Lumpur. Log on to www.diversecity.my to learn more, and to RSVP. Admission is free.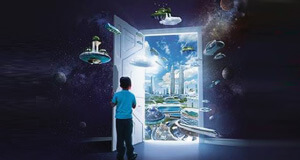 Talk: Computers vs Humans
Conversations surrounding artificial intelligence (AI) are enthralling no doubt, as they raise questions that are just as exciting as they are threatening. The late Stephen Hawking warned that "the development of full artificial intelligence could spell the end of the human race". This weekend, Dr Laory of the University of Warwick presents his view on the controversial matter, including whether he believes AI is a threat to humanity, as well as its past, present and potential future. Take part in the conversation this Sunday at 3.30pm, at Petrosains — The Discovery Centre, Petronas Twin Towers, Level 4, Suria KLCC, Kuala Lumpur. Tickets are available for purchase via psf-computersvshumans.peatix.com.
6 motivating fitness commodities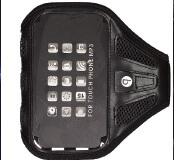 1)
Compile the ultimate motivation playlist, press shuffle and go. This workout armband from Cotton On helps take away any distraction that may sway you from achieving your fitness goals. (RM59)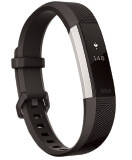 2)
The Fitbit AltaHR makes life a whole lot easier than it needs to be. A true game changer in the world of fitness, it tracks our bodies and reminds us of the things we ought to be doing. With features including the tracking of steps taken, calories lost, cardio fitness levels and a heart rate monitor, this product is a must-have. It is available for purchase via Lazada. (RM708)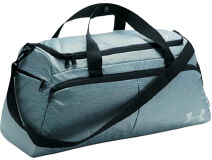 3)
If your workout style is a little bit more on-the-go, Get ready, set all your fitness necessities in this tough, water-resistant bag with a spacious interior and adjustable, padded handle by Under Armour, and go. (RM189)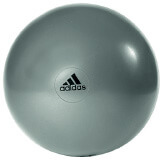 4)
This Adidas gymball provides a flawless balance between support and instability, a feature which is difficult — but clearly not impossible — to perfect. Enhancing the effects of your workouts, it targets muscle groups that would not be active while exercising on a flat surface. It is available for purchase via Fitness Concept. (RM114.60)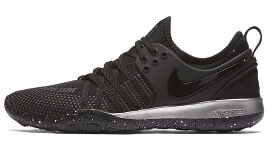 5)
Achieve optimal performance and comfort during runs or high-intensity workouts with Nike's Free TR7 Selfie — a sophisticated and lightweight yet durable shoe that you will probably make working out an excuse just to put on. (RM376)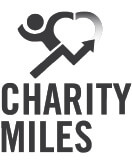 6)
Feel good and do good with Charity Miles — an application that enables you to earn money for important causes, simply whilst being on the move. Choose from over forty charities, such as Stand Up To Cancer and the ASPCA, switch on the application and get going. Whether you walk, run or bike, the GPS tracker on your phone tallies up the distance covered and converts it into money for your chosen charity. (Free on iTunes and Google Play)