This article first appeared in The Edge Financial Daily, on July 12, 2019.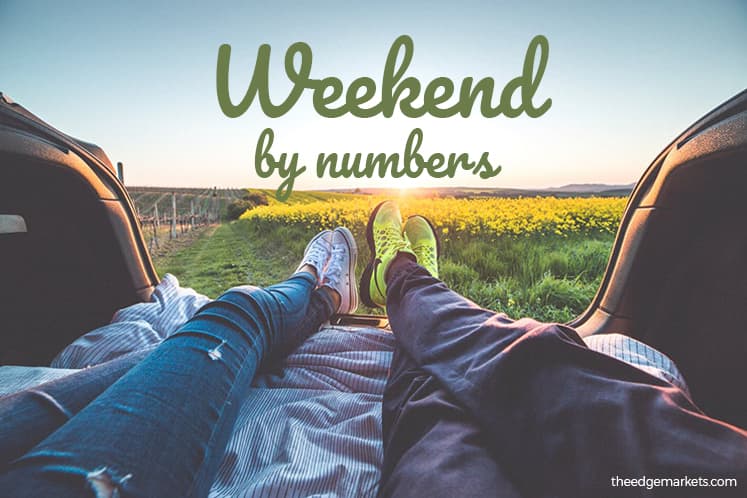 2 major gatherings
Fete National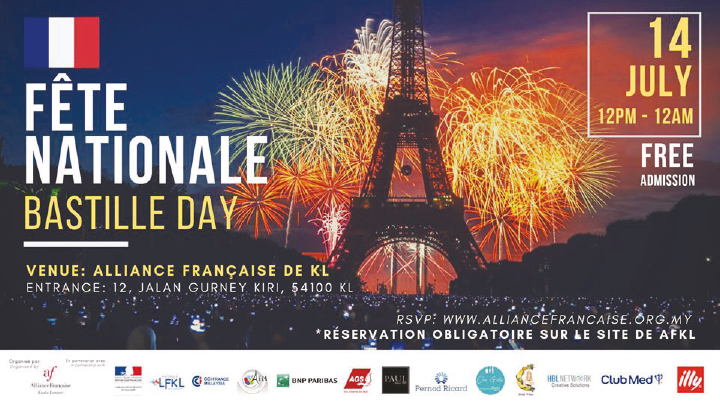 For some family fun, attend the Fete National, or Bastille Day at the Alliance Francaise de KL. On Sunday from noon to midnight celebrate the national day of France with this fun-filled programme for all ages. The itinerary includes a French country buffet and food and beverage coupon sales on-site. From noon to 6pm kids can enjoy a fun inflatable playground and singing and dancing contests. For the adults, from 6pm and midnight, a shuffle dance and EDM party.  Visit the Alliance Francaise de KL at 12, Jalan Gurney Kiri, Kuala Lumpur. Register your attendance by tomorrow at alliancefrancaise.org.my.
The Beetle, An Iconic Gathering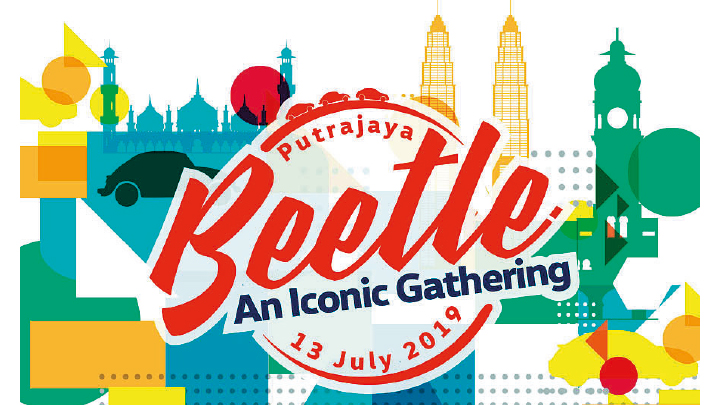 Volkswagen is calling all Beetle enthusiasts to join the largest Beetle gathering in Malaysia. The Beetle, An Iconic Gathering is an event that celebrates the cult classic and Volkswagen also intends to break the current Malaysian record of largest Beetle gathering at one location. The car brand is calling out to all owners of the Beetle to join the efforts. Kicking off at 11am tomorrow will be a 150-strong Beetle Sunshine Tour convoy which will be flagged off in the heart of Kuala Lumpur. After driving through the streets of the Golden Triangle the convoy will head to Putrajaya to the open-air car park of the Palace of Justice, to join the rest of the Beetle fanatics. Participation is free, and if you are interested register at volkswagen.com.my.
1 informative panel discussion
What Dementia Teaches Us About Love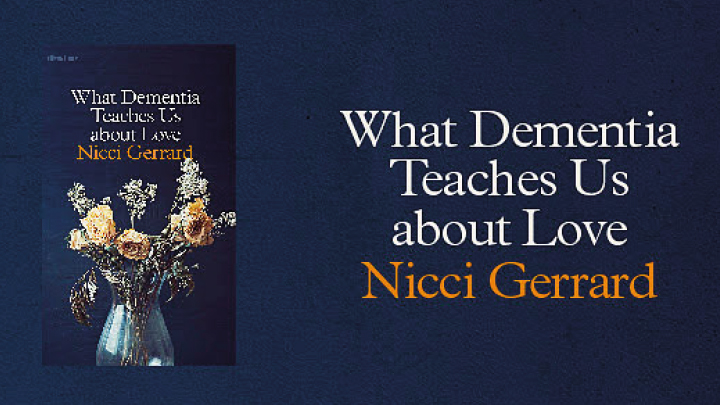 Over at Lit Books there will be a book panel discussion on Nicci Gerrard's new book What Dementia Teaches Us About Love. The book is personal, as Gerrard's father suffered from dementia, and she analyses the multiple perspectives, assumptions and trials that come with his disease. She offers an insight to challenges faced by patients and those who look after them. Gerrard deals with how dementia patients shape our understanding of identity and also touches on therapies that help patients. The panel discussion will discuss this book in hopes to raise awareness about dementia, with the help of consultant neurologist at Pantai Hospital Kuala Lumpur, Dr Rishikesan Kuppusamy. Sharing his views on the book and providing his expert knowledge on the issue, Kuppusamy will be joined by BFM89.9 presenter Lee Chwi Lyn and Lit Books founder Fong Min Hun. The audience will also have the chance to ask questions. The event will be held tomorrow from 4pm to 5pm. Admission is free at Lit Books, P-01-11 Level 1, Tropicana Avenue, 12 Jalan Persiaran Tropicana, Petaling Jaya. Visit litbooks.com.my for more information.
1 helpful class
Repair: 5 basic hand sewing skills
Being independent and fixing your own clothes is an important lesson for all adults. Also, as it becomes more apparent that fast fashion is one of the biggest waste contributers, its imperitive that we learn how to mend rather than to just throw our clothes out. The Hive Bulk Foods is running Repair: 5 basic hand sewing skills on Sunday from 10am to noon. Instead of relying on a sewing machine, the course will teach you how to repair and make your clothing more long-lasting. Techniques included in the class are sewing a button by hand, mending a hole in your socks, repairing a hem by hand, mending towels and sewing a ripped hole in your garments. The class is priced at RM50. To book a slot visit thehivebulkfoods.com.
2 musical evenings
REXKL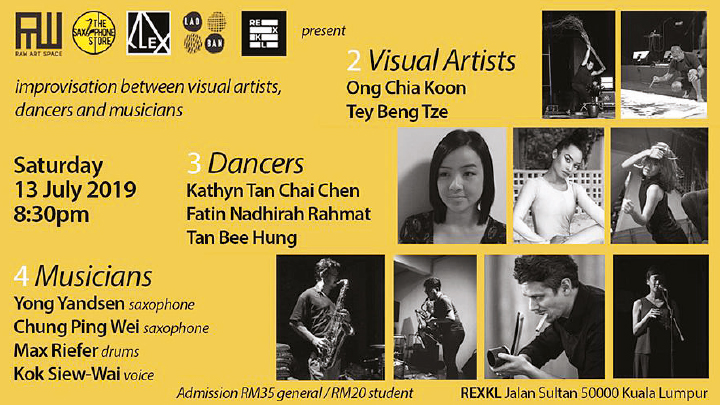 If experimental performances are your thing, head over to REXKL for an improvisation by visual artists, dancers and musicians. Presented by RAW Art Space, The Saxaphone Store, KLEX, LaoBan records and REXKL, the show takes place tomorrow night at 8.30pm. The performance features visual artists Ong Chia Koon and Tey Beng Tze, and dancers Kathyn Tan Chai Chen, Fatin Nadhirah Rahmat and Tan Bee Hung. Musicians joining them will be saxaphonists Yong Yandsen and Chung Ping Wei, dummer Max Riefer and vocalist Kok Siew-Wai. Tickets are priced at RM35. REXKL is located in Jalan Sultan, Kuala Lumpur.
Rachel Guerzo Trio
For an evening of live music, go to Alexis Bistro Ampang for Rachel Guerzo Trio. This talented Malaysian-born singer is part of the most influencial music family, and is the grandaughter of Alfonso Soliano. Considered one of the most innovative jazz musicians in her own right, Guerzo is an accomplished pianist and is in possession of a rich and sultry voice. She is a giften entertainer, giving popular jazz and chart topping R&B tunes a new twist. She has worked with Jeremy Monteiro, Michael Veerapen, Pascoal Mirelles, Steve Thornton, Valtinho Anastascio and Lewis Pragasam. Guerzo has two internationally recognised solo albums, as well as having produced Alfonso25. Performing tonight and tomorrow night, the show starts at 10pm. Music charge is RM10. Head to Alexis Bistro Ampang in Great Eastern Mall, 303 Jalan Ampang, Kuala Lumpur. For more information visit alexis.com.my.
1 dance-theatre production
The Strangers
Bringing together internationally renowned Eastern and Western artistes, The Strangers is crafted by Argentinean director Leandro Kees and dramaturg Julia Dina Hebe. Supported by the Goethe-Institut Malaysia and Japan Foundation, Kuala Lumpur, the performance has a line-up of dancers from Japan, Malaysia, Korea and Thailand. Performers included are Sang-hun Lee, Ying Yun Chen, James Kan, and Kanako Ihara. This travelling show premiered in Okinawa last year, and has toured in Taiwan, Thailand and Myanmar. Filled with non-verbal scenes, the fluid movements resemble mimes, addressing the dancers differences and themes of belonging. The show is on tomorrow night at 8pm and on Sunday at 3pm. Tickets are RM68. Head to DPAC at H-01, DPAC, Empire Damansara, Jalan PJU 8/8, Damansara Perdana, Petaling Jaya. To buy tickets visit dpac.com.my.
1 community cinema experience
BacKLane Cinema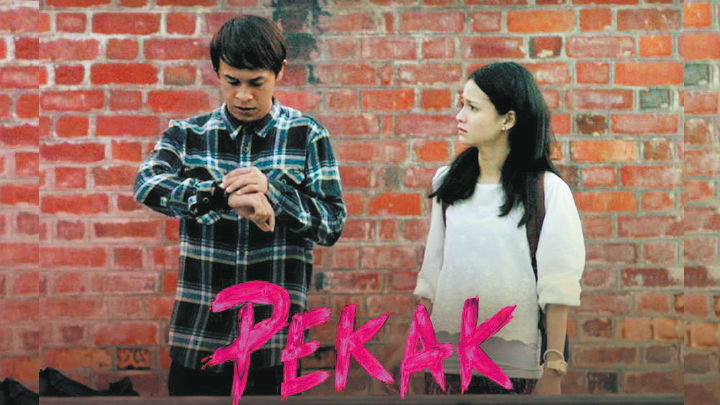 The pop-up community cinema BacKLane Cinema will be hosting their third screening today at 7pm onwards. Exploring the theme of "Connections", they will be showing old-school wayang pacak style of films. In the place of grass, you will watch the film in the streets of downtown Kuala Lumpur. This experience is free, and encourages the community to gather in a public space. Showing the award-winning PEKAK!, a film for 18+ directed by Mohd Khairul Azri Mohd Noor. Starring Zahiril Adzim, Sharifah Amani and Amerul Affendi, the film follows the tale of a deaf drug pusher whose dream is to get a cochlear implant. He falls in love and strives to no longer be a criminal. The pop-up cinema is at Lorong Bandar 13, Kuala Lumpur. For more information visit facebook.com/backlanecinemakl.
2 comedic characters
Ahmed Ahmed
Bobo Laughs presents Ahmed Ahmed, a talented individual who is a comedian, actor and producer. Ahmed made a name for himself with his co-founded comedy tour The Axis of Evil which subsequently aired on Comedy Central. He is also a winner of The Richard Pryor Award for ethnic comedy at The Edinburgh Fringe Festival. Recently he has become the host for Comedy Central Asia's series Stand Up Asia!. Watch this hilarious comedian tonight and tomorrow at 9.30pm. Tickets are priced at RM80 or RM65 for Bobo diners. Visit Bobo KL at 65-1, Jalan Bangkung, Bangsar, Kuala Lumpur. Buy tickets at bobokl.com.
The Joke Factory's Mystery Headliner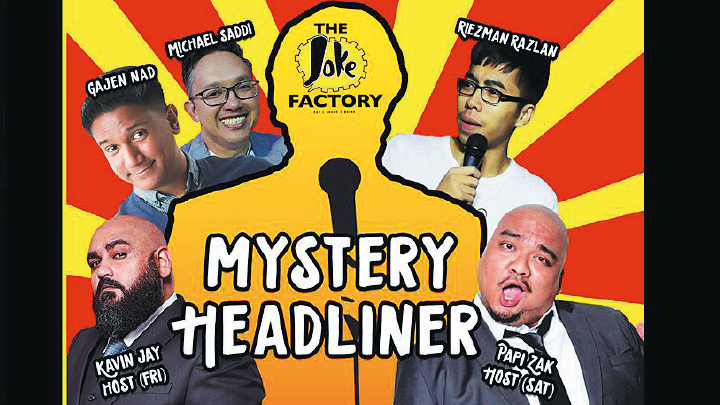 If you are a fan of suprises, catch The Joke Factory's Mystery Headliner. The secret guest is rumoured to be a master storyteller, who has spent seven years sharpening his craft in Korea. Founder of Stand Up Seoul, and winner of "Best Stand Up" at the 2016 Canadian Comedy Awards, he is launching Mad About Comedy Bangkok this month. Having performed across Asia since 2005, you are in for a night of multiple belly laughs. The show tonight is hosted by Kavin Jay and tomorrow night it is hosted by Papi Zak. Starting at 8.30pm, tickets are priced at RM50 or RM60 at the door. Head to The Joke Factory at Lot 26, Level G3, Publika Shopping Gallery, Jalan Dutamas 1, Solaris Dutamas, Kuala Lumpur. For more information visit thejokefactory.com.my.