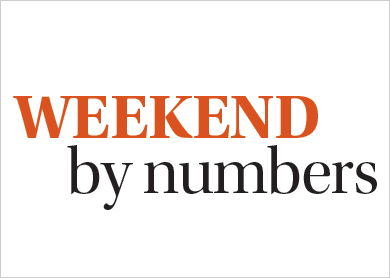 4 STAYCATIONS NOT FAR FROM HOME
Sekeping Tenggiri

Surrounded by all that greenery, it is easy to forget that this retreat is actually located smack in the middle of Bangsar. The rooms come in an array of choices — the glass room, courtyard room, loft, sky view, pool view and garden view. Part of the Sekeping Retreats collection, Sekeping Tenggiri maintains the common theme of unpainted concrete and brick walls and appreciation for nature. Take a drive out to town this weekend and be pleasantly surprised by the rustic charm of this retreat. Find it at 48 Jalan Tenggiri, Bangsar, Kuala Lumpur. For reservations, call (017) 207 5977 or visit www.sekeping.com.

Villa Samadhi

Escape to tranquillity and luxury at Villa Samadhi without having to even leave the city. Dubbed one of the city's best kept secrets, the villa is hidden within an upscale neighbourhood and looks like a private villa. It is made up of 21 spacious rooms furnished like a holiday home, and no two rooms are the same. Bamboo and salvaged timber that form the facade of the building welcome guests to have a restful stay at the retreat.  Villa Samadhi is located at 8, Persiaran Madge, off Jalan Madge, Kuala Lumpur. Call (03) 2143 2300 or visit www.villasamadhi.com.my for reservations.

Anggun Boutique Hotel

This charming boutique hotel is housed in two 1920s colonial houses that were once owned by the Chung clan, and its present custodians have striven to maintain its splendour. Situated in Kuala Lumpur's Golden Triangle, the hotel weaves history and culture with chic, modernistic architectural designs with furniture made out of restored railway sleepers and period lanterns strung from the skylit roof. The traditional ambience of Anggun is bound to take you back in time, all while never having to step out of Kuala Lumpur. Located at 7 & 9, Tengkat Tong Shin, Kuala Lumpur. Call (03) 2145 8003 or visit www.anggunkl.com for reservations.

 

Kuang Kampung Retreat

Nestled amongst fruit trees, the traditional wooden house-inspired architecture of the three-bedroom Kuang Kampung Retreat is bound to take you back in time. Keeping with the nostalgic theme, the adjustable timber louvres in living and dining areas are made from wood salvaged from an old palace in Kuala Lipis, Pahang while the guest bathroom has decorative tiles found in an old house in Malacca marked for demolition. A short drive from the city centre is all it takes to get away from the hustle and bustle of city life. Kuang Kampung Retreat is situated along Lorong Orkid, Kuang, Sungai Buluh. For reservations visit www.avillionprivatecollection.com.
2 PLACES TO GO JAPANESE THIS WEEKEND
Nobu Kuala Lumpur

Check out the new lunch menu at Nobu Kuala Lumpur, which comprises a range of lunch sets from RM55++. Take your pick from choices like the Norwegian salmon grilled with Yuzu butter sauce or the sushi and sashimi platter with tuna, salmon, yellowtail and other seasonal fish. Each lunch set comes with a tempura assortment, salad rice, pickles and miso soup as well as complimentary green tea and handmade Nobu biscuits.  Nobu is located at level 56, Menara 3 Petronas, Persiaran KLCC, Kuala Lumpur. Call (03) 2164 5084 for reservations.

Iketeru

If you have a craving for Japanese food and better still, are a fan of freshwater eels, the unagi promotion at Iketeru, Hilton Kuala Lumpur may just tickle your palate. Rest assured about freshness as this summertime delicacy is delivered twice weekly from the Miyazaki prefecture in Kyushu Island, renowned for premium unagi. The unagi meat can be savoured in two cooking styles — the grilled and sweet Unaijyu style or the crispy and aromatic Nagoya style —and the seven-course set menu is priced at RM350nett per person. Iketeru is located on level 8, Kuala Lumpur Hilton, Jalan Stesen Sentral, Kuala Lumpur. Call (03) 2264 2264 for reservations.
1 EXPERIMENTAL THEATRE PIECE TO CATCH
B.E.D (But Everybody Dreams, Big Enough Dreams)
Drop by the KLPac lobby this weekend to view an experimental theatre titled B.E.D (But Everybody Dreams, Big Enough Dreams) presented by the Embassy of the Republic of Poland. Watch as a group of five people, made up of dancers, choreographers, musicians and actors use mattresses as major props to depict their perceptions of what a society dreams of. It follows the story of three people who encounter two women dancers in a word ruled by men that has forgotten about dancing. KLPac is located along Jalan Strachan, off Jalan Ipoh, Kuala Lumpur. Admission is free, and show time on Friday is at 8.30pm and 5pm on Saturday and Sunday. Call (03) 4047 900 or visit www.klpac.org for details.
2 MUSIC GIGS TO GROOVE TO
Serious Play Improv Lab Series (SPIL)
Catch the performance by acclaimed Japanese musicians and composers Otomo Yoshihide and Sachiko M, who are here in Malaysia for the first time. The duo will be performing at Findars under this month's instalments of the Serious Play Improv Lab Series (SPIL), an art lab for musicians and artists alike. Come and be entertained by Sachiko performing alongside Sudarshan Chandra Kumar, Siew-Wai and Game of Patience at Findars, Level 4, 8 Jalan Panggong, Kuala Lumpur. Doors open at 8.30pm onwards for their Saturday night show, and admission is by suggested donation of RM20. Call (012) 350 1844 or visit www.facebook.com/FINDARS for more.
Kebaya Jazz
Let Ida Mariana serenade you with her vocals and some jazzy tunes from the 1960's as Alexis Bistro Ampang brings you Kebaya Jazz, happening today and tomorrow. Ladies are welcome to join in the fun and dress in  kebaya, if they like. Be transformed to the era of lacy kebayas with the classic tunes at Alexis Bistro Ampang, Great Eastern Mall, 303 Jalan Ampang, Kuala Lumpur. Showtime is from 10pm onwards. Call (03) 4260 2288 or visit www.alexis.com.my for details.
3 ART EXHIBITIONS TO VISIT
BIODATA: Art Investment Exhibition 2015

View contemporary art by emerging artists at BIODATA: Art Investment Exhibition 2015. The exhibition features the works of 13 contemporary Malaysians artists, namely, Aini Ab, Aizat Amir, Azri Abdullah, Fahmi Taib, Hady Aris, Hazul Bakar, Izzat Aziz, Keat Leong, Muji Lee Mok Yee & Nazmi Ismail, Norlisham Selamat, Saiful Amir and Tune Zikri. The exhibition aims to provide new collectors the opportunity to invest in the art market. Artseni Gallery is located at B-G-02, Gateway Kiaramas, 1 Jalan Desa Kiara, Mont' Kiara, Kuala Lumpur. Gallery hours are 11am to 6pm on weekdays and on weekends by appointment. Call (012) 398 9608 for more.

Adolescence

This group exhibition at Minut Init Art Space explores reminiscence and reconnection through contemporary images of imaginary tales and folklore. Among the works featured in this exhibition are that of Nadia Mahfix, Elena Kravchenko, Mils Gan, Aleff Ahmad, Jaël Estrella and Borhanazali. View Adolescence at Minit Init Art Space, level 3, 29B Jalan SS21/37, Damansara Utama, Petaling Jaya. Gallery hours are from 8pm to 10pm on weekdays and by appointment on weekends. Call (019) 697 8897 or visit www.minutinit.com for more.

Can You Keep A Secret?

Visit a ceramic art installation titled Can You Keep A Secret? at Publika Shopping Gallery this weekend. Organised by the Women's Aid Organisation, the exhibition strives to educate the public on domestic violence through ceramic works by artist James Seet from Arc Worldwide. The artwork is a depiction of real life stories from survivors of domestic abuse and also aims to encourage bystanders to speak up against it. Head over to the Black Bridge, level G3, Publika, Jalan Dutamas 1, Kuala Lumpur anytime between 10am and 10pm. Log on to www.wao.org.my or contact (03) 7957 5636 or (03) 7957 0636 for details.
This article first appeared in The Edge Financial Daily, on June 26, 2015.