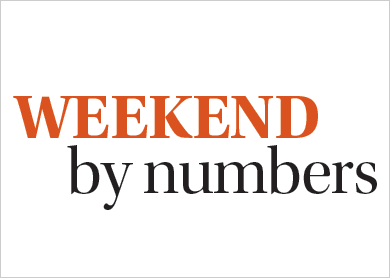 3 HOTSPOTS TO INDULGE SEAFOOD CRAVINGS
Crab Factory @ SS2
The owners of Crab Factory went on an adventurous trip to the United States where they stopped in Louisiana, and were instantly hooked on the state's love for jazz and blues, festivals, and most importantly, the backyard "crab boil". They brought the idea back to Malaysia, and Crab Factory was born. Serving an array of seafood cooked Southern American style — Creole and Cajun — patrons at Crab Factory are encouraged to chow down on their food with friends and loved ones, just like how backyard barbeques are done thousands of miles away in Louisiana. This weekend, feast like a king at Crab Factory with its King Crab special priced at RM217. For reservations, call (03) 7865 5850. The restaurant is located at 21 Jalan SS2/64,  Petaling Jaya.
Red Lobster @ Intermark, Gamuda Walk, Quill City and Sunway Putra
Red Lobster is one of the most recognisable seafood restaurant chains in the United States which now has a presence around the world. Savour great freshness and a wide variety of seafood, from live rock lobsters and snow crab legs to shrimps, scallops and salmon. Red Lobster's cheddar bay biscuits are also not to be missed. For reservations, call (03) 2181 4855 (Intermark), (03) 5131 9978 (Gamuda Walk), (03) 2602 1946 (Quill City) or (03) 4050 3270 (Sunway Putra). Visit www.redlobster.com.my for more information.
The Lobsterman @ SS2
The Lobsterman has been around for more than a decade, bringing its loyal customers fresh lobsters — diners make their selection from a tank of live crustaceans. The restaurant is unique in that it only serves one species of lobster — Homanus americanus, colloquially called the "American lobster". The lobsters ordered here can be cooked in several different ways: baked or simmered, and garnished Hong Kong, Japanese, French or American style. In addition to lobster, the restaurant also serves escargot, fish and steak. The Lobsterman is located at 51-53 Jalan SS2/30,  Petaling Jaya. For inquiries or reservations, call (03) 7877 6772.
2 AWESOME MUSICAL TREATS
The Immortal 9th
Malaysian Philharmonic Orchestra presents The Immortal 9th, a celebration of the music of Ludwig van Beethoven, tonight and tomorrow. Conductor Nicolae Moldoveanu will lead the orchestra in a presentation of Beethoven's Fantasy in C Minor for Piano, Chorus and Orchestra and the iconic Symphony No 9. The performance features the talented pianist Tengku Irfan, sopranos Emma Bell and Daniela Pacurar, mezzo-soprano Karen Cargill, tenors Steve Davislim and Ovidus Siclovan, and bass-baritone Andrew Foster-Williams, as well as the Transylvania State Philharmonic Choir. Tickets are priced at RM169 and RM212, and can be purchased from www.mpo.com.my. For inquiries, call (03) 2331 7007. Show time is 8.30pm at Dewan Filharmonik Petronas, Petronas Twin Towers, KLCC.
Jamie Wilson Trio
If you're in the mood for raw and edgy, look no further than the Jamie Wilson Trio, featuring Jamie Wilson on vocals and guitar, Andy Peterson on bass and John Thomas on drums. Wilson was once a part of rock legend Jimmy Barnes' national tour, and has performed with Australia's music royalty, guitar maestros Richard Clapton, Ian Moss and Steve Miller. Ready yourself for a night of blues with Wilson, Peterson and Thomas at 10pm tonight at No Black Tie, 17 Jalan Mesui, Off Jalan Nagasari, 50200 Kuala Lumpur. Cover charge is RM30. For reservations, call (03) 2142 3737 or email [email protected].
1 WAY TO RELAX AND UNWIND
Spa Village at the Ritz-Carlton Hotel
Escape to the Spa Village at the Ritz-Carlton Hotel in the heart of Kuala Lumpur. Inspired by indigenous Malaysian culture, the Spa Village offers a host of massages and treatments such as the Terra Timur Body Scrub, Aroma Bath and Papaya Gentle Body Scrub. In addition to a spa, there is also a plunge pool, Jacuzzi and swimming pool for spa clients' use. Depending on your preference, choose from indoor or outdoor beds, twin or single rooms. Spa treatments at the Ritz-Carlton can be packaged together with a stay at the hotel. For more information, visit www.ritzcarlton.com/en/Properties/KualaLumpur/Default.htm or call (03) 2142 8000. The Ritz-Carlton, Kuala Lumpur, is located at 168 Jalan Imbi,  Kuala Lumpur.
2 NEW BESTSELLING READS
'The Girl on the Train' by Paula Hawkins
First published in January, The Girl on the Train quickly rose to stardom by topping the New York Times fiction bestseller list within weeks, and has now sold over 1.5 million copies worldwide. The novel follows protagonist Rachel, who can't help but watch a particular couple living in a home along the route of the commuter train that she takes every morning. One day, she catches a glimpse of something horrific and takes it upon herself to report it to the police. Suddenly, she finds herself unable to escape from the cascade of events that start to happen, as if stuck in a Hitchcock thriller. The Girl on the Train retails at RM59.90 at Kinokuniya.
'The Wright Brothers' by David McCullough
Written by two-time Pulitzer Prize winner David McCullough, The Wright Brothers tells the tale of two unknown bicycle mechanics from Ohio who, by their own ingenuity, made a name for themselves in the history books for being the first human beings to successfully fly a plane. Although the Wright brothers are a household name today, they went through some truly challenging times in order to build that very first plane that took to the air. Who were they? McCullough takes readers on a journey into the past, uncovering the lives of Wilbur and Orville Wright.
1 WAY TO SCARE YOURSELF SILLY
Insidious: Chapter 3
Be the first to watch the third instalment of the Insidious franchise — a prequel to the first two movies. Insidious: Chapter 3 premieres today, and tells the story of Elise Reiner, a gifted psychic who unwillingly uses her ability to contact the dead in order to help a girl who has been targeted by a supernatural entity. The movie stars Dermot Mulroney as Sean Brenner and Stefanie Scott as Quinn Brenner, with Angus Sampson and Lin Shaye reprising their roles from the previous films. For show times and ticketing info, visit www.gsc.com.my or www.tgv.com.my.
This article first appeared in The Edge Financial Daily, on June 5, 2015.