This article first appeared in The Edge Financial Daily, on May 4, 2018.
1 Glimpse into the Future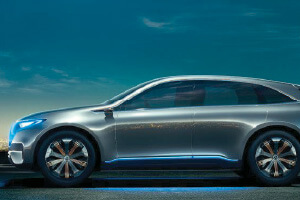 The Concept EQ Showcar at Mercedes-Benz's EQ Brand Exhibition this week is far more than the next automobile; it defines the future of mobility. EQ is Mercedes-Benz's new product brand for electric mobility — it stands for "Electric Intelligence", derived from the company's brand values of "emotion and intelligence". This new brand encompasses all key aspects of customer-focused electric mobility and extends beyond the vehicle itself. Join Mercedes-Benz for a public roadshow and test drive opportunity at its EQ Brand Exhibition from today to Monday, 10am-6pm, at The Waterfront, Desa ParkCity. For more information, visit www.switchtoEQ.com.my.
2 Theatre Productions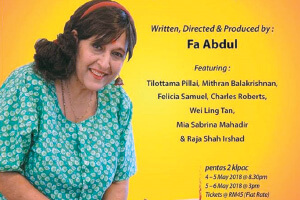 In the past three years, Big Nose Productions have produce sold-out shows for their blockbuster Tales from the Bedroom, Tales from the Jamban and Tales from the Mamak. It now returns with a new addition to the series — Tales from Amma's Kitchen. A collection of 10 humorous and heartwarming tales, Tales from Amma's Kitchen features a lovable Indian mother, her not-so- Indian children, a Chinese daughter-in-law wannabe and an Indonesian maid who is more Malaysian than most Malaysians. Don't miss this two-hour comedic fiesta which is on from today to Sunday at the Kuala Lumpur Performing Arts Centre. Tickets are priced at RM45 and can be purchased at www.ticketpro.com.my.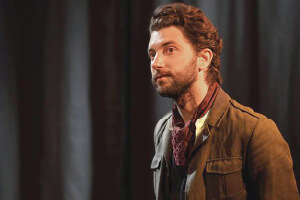 Amok is a theatre play presented by the Damansara Performing Arts Centre (DPac) in collaboration with Alliance Francaise. One night in March 1912, on the deck of a ship headed for Europe, the passengers laugh, dance and have fun while one man shies away. He bears a secret that has become too heavy to bear and attempts to unburden himself of it in the dark. This young man, a doctor, is running away from Malaya, where he has worked for five years until one day when a mysterious woman comes asking for help … Don't miss this performance by Moliere (French National Theatre Award) winner Alexis Moncorge, as he presents a feverish tale of a race against death. The show is on at DPac, Damansara Perdana, Petaling Jaya, today and tomorrow from 8.30pm. To buy tickets, log on to www.dpac.com.my.
2 Great Ways to Spend Your Time
Organised by the education ministry via the National Book Council of Malaysia, the Kuala Lumpur International Book Fair (KLIBF) is an annual major event. Since 2013, KLIBF has recorded more than two million visitors each year. The launch of books, various seminars and conventions are among the activities conducted at the fair to cater to the needs of book lovers from all walks of life. Join them for the last few days of the book fair, which is on at the Putra World Trade Centre until Sunday. For more information, log on to www.klibf.my.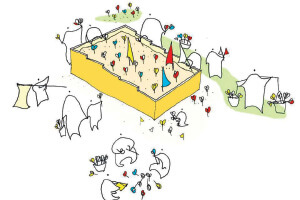 This weekend, join Kongsi KL and Malaysian Spring for the Malaysian Spring Flower Making 2018. Today and most of tomorrow will be spent making spring flowers while meeting new friends. Once the flowers are completed tomorrow, participants will set out to plant them around the city. Participants should bring scissors, a stapler, some water, a glue gun, a powerbank and a fan. This event is open to the public. Just walk in to participate at Kongsi KL, Jalan Klang Lama, Kuala Lumpur, today (6pm-10pm) and tomorrow (10am-6pm).
3 Musical Performances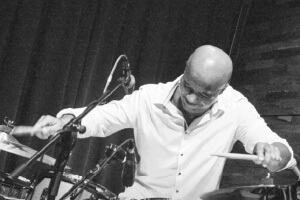 With a long history in the music arena, Mokhtar Samba is a man of rhythm who has established himself over the years as an established and leading musician in the multicultural music scene. As a drummer and percussionist of Moroccan and Senegalese origin, he has performed alongside some of the most prestigious musicians, from Joe Zawinul to Jaco Pastorius. Watch him perform tonight at 10pm at No Black Tie. To find out more, log on to www.noblacktie.com.my.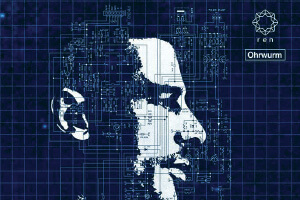 DJ W!LD has been on Ohrwurm's watch list for a while, and now they are proud to present him for the first time in Kuala Lumpur. DJ W!LD's rise from hero of the Parisian underground to resident at some of the world's most acclaimed clubs shows his formidable DJ skills backed by his expansive discography. Since he began making music, his inventive productions have graced the likes of Robsoul, OFF Recordings, One Records, Crosstown Rebels sub-label RebelLION and many others. Catch his performance in Kuala Lumpur at REN @ Kyo tomorrow at 10.30pm. For more details, log on to https://soundcloud.com/djwild.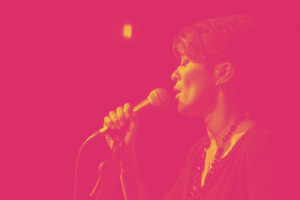 Malaysian musical artist Melissa Indot presents Me, Myself and I at Bobo Kuala Lumpur. She returns to provide another musical landscape of famous songs with some original works thrown in. Look forward to some unique representation of familiar tracks translated through vocals, piano, cello and violin. Works by Des'ree, Ed Sheeran, Katy Perry and Donna Summer will be performed. The performance takes place today and tomorrow at 9.30pm at Bobo Kuala Lumpur.
1 reservation to make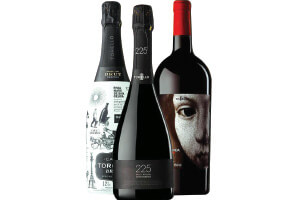 A Torello Wine Dinner, hosted by Mr Chew's Chino Latino Bar, is set to take place next Tuesday at their penthouse restaurant in WOLO Hotel, Bukit Bintang. The five-course dinner with wine pairing will be hosted by the charismatic Paco Torello, whose family estates date back to the 14th century. Wine lovers and connoisseurs alike will get the opportunity to get up close and personal with one of Spain's best makers of wine and cava. The dinner is priced at RM280++ per person and will be held at Mr Chew's Chino Latino Bar, WOLO Bukit Bintang on Tuesday from 7.30pm. For reservations, call (03) 4065 0168 or email [email protected]
1 TV Series to Catch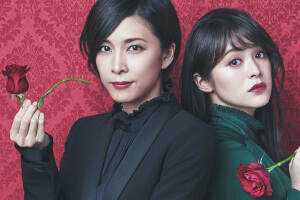 Miss Sherlock is an original production by HBO Asia which reimagines Sir Arthur Conan Doyle's timeless classic Sherlock Holmes. In this bold reinterpretation, the series is set in modern-day Tokyo, and the lead characters are women — Yuko Takeuchi plays the investigation consultant Sherlock, while Shihori Kanjiya plays Dr Wato Tachibana, her crime solving partner. The second episode Sachiko's Mustache premieres today at 9am on HBO, with a same-day prime-time repeat at 9pm. This episode follows Sherlock as she tries to uncover the perpetrator who vandalised Saneatsu Kishida's famous painting, Sachiko.