This article first appeared in The Edge Financial Daily, on June 1, 2018.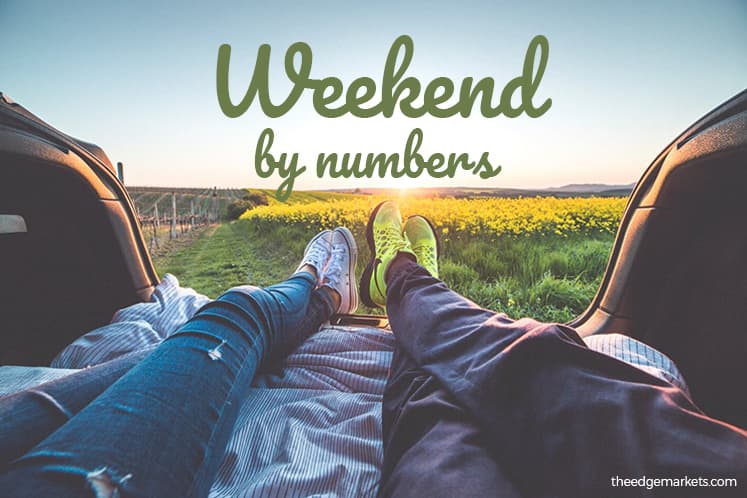 5 Musical Delights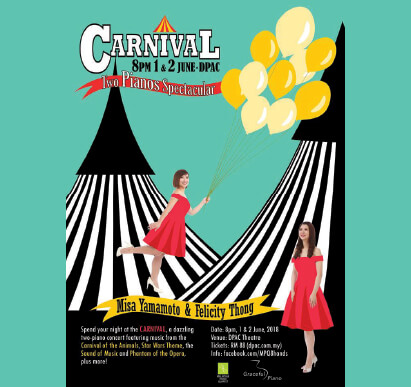 Carnival is a musical performance presented by Misa Yamamoto and Felicity Thong, co-founders of the Malaysian Piano Quartet. This spectacular piano duo will be performing music ranging from classical to Broadway musicals. The performance begins with pieces by Rachmaninoff, Lutoslawski, Piazolla and other classical artistes. Then, they will be performing their own arrangements of Sound of Music and Phantom of the Opera. To top that off, Carnival will feature French pianists Thierry Goldwaser and Xavier Aymonod's arrangement of Star Wars. The concert will take place at the Theatre at Damansara Performing Arts Center, from today and tomorrow. To buy your tickets, log on to www.dpac.com.my.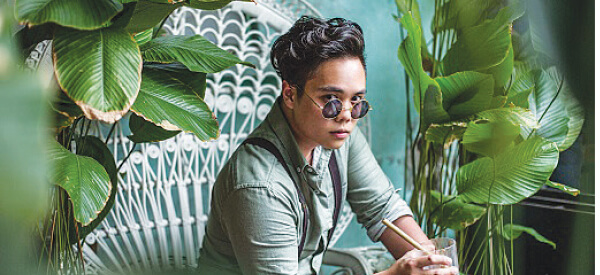 Being the younger brother of acclaimed jazz singer Mia Palencia, Christian Palencia has made his own mark in the Malaysian music scene. After trading pop-focused genre for a more technically heavy genre in Folk Music, the singer-songwriter is back in the loop with his initial style of music. He will be performing at Alexis tonight, launching his latest debut single Fall Again. The performance will take place tonight from 10pm and tomorrow at Alexis Bistro Ampang. Log on to www.alexis.com.my for details.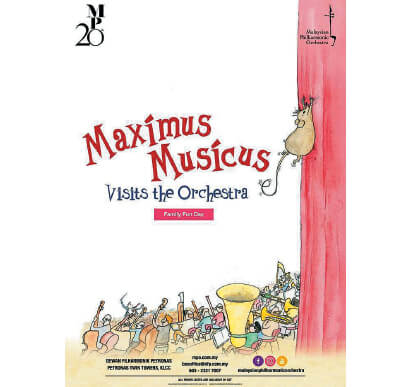 One of the highlights of their Family Fun Day Concerts, the Malaysian Philharmonic Orchestra presents Maximus Musicus Visits the Orchestra. The mouse Maximus Musicus was searching for a quiet place to stay for the night, but ends up in a concert hall. His peace is interrupted the next morning when the orchestra begins to practice. Maxi gets to know the instruments of the orchestra and listens to the rehearsals. He experiences a wonderful concert with pieces by Ravel, Mozart, Beethoven, Strauss and more. The concert will be held at Dewan Filharmonik Petronas on Sunday. For more details, visit www.mpo.com.my.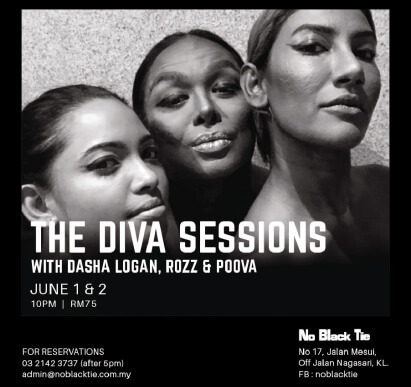 No Black Tie presents a performance featuring the hits from the divas, with performances by KL's ultimate 3 divas – Dasha Logan, POOVA and ROZZ. Join them for a night of vocal-intensive, harmonious songs, from current hits, to evergreens from the past. The 3 divas will be backed up by an all-female outfit, Zatanna. The Diva Sessions will take place today and tomorrow at 10pm, at No Black Tie. Tickets, priced at RM75, can be found online at www.noblacktie.com.my.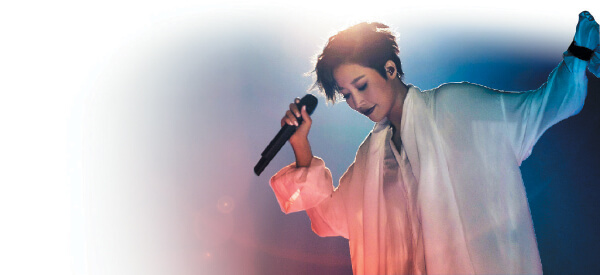 Taiwanese pop singer A-Lin is back to the music scene with full swing. Following the release of her latest album A-Lin, the singer has embarked on a new tour with Malaysia as one of its stops. Her surge in popularity in recent years through hits like Give Me a Reason To Forget and Forget Love has transformed her into an influential star. She took a step up recently and became the producer of her latest album, which led her to experience and discover many new styles and elements of her music. Watch her musical performance tomorrow at the Arena of Stars, Resort World Genting. For tickets, log on to https://www.rwgenting.com.
1 Dance Competition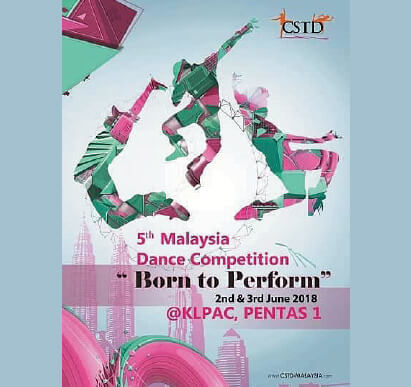 The Kuala Lumpur Performing Arts Centre (klpac) is hosting a 2-day regional dance competition in all genres of dances, including Classical Ballet, Modern Jazz, Contemporary, Theatrical and Tapping. This is also a qualifying competition, as the winners will proceed to represent Malaysia in the Asia Pacific Dance Competition held in Singapore this August. The Dance competition will be held tomorrow and Sunday, at Pentas 1, klpac. For more info, kindly visit www.klpac.org.
1 Hilarious Comedy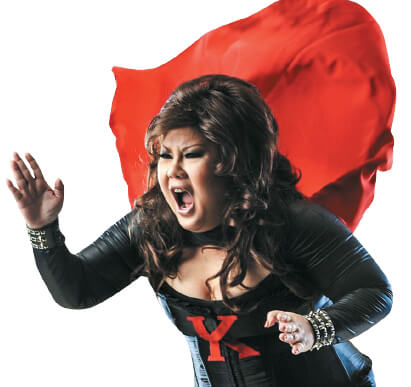 The Queen of Malaysia Comedy, Joanne Kam, is back after performing at countless ballrooms, theatres, club venues. This time she will be performing at the Crackhouse Comedy Club KL. She has performed in various sell-out shows in the past, including Kam in your Face, Superkam, La La Lian and more. She is also a radio presenter on AFO Radio with her own weekly show. Joanne's distinct style of "acid tongue" humour has earned her the reputation of being one of the most notoriously funny comedians on the Malaysian comedy scene. She will be performing at the Crackhouse Comedy Club KL today and tomorrow. Book your tickets now at https://crackhouseheadliners.peatix.com.
3 Special Events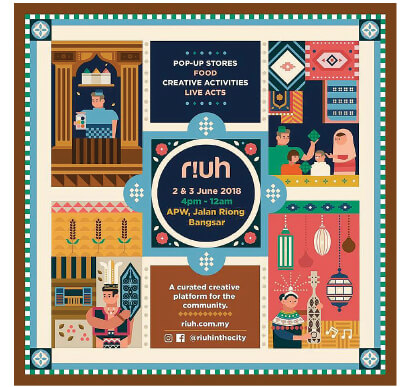 Come buka puasa with RIUH in their new event, RIUH Raya, and stock up on cakes, cookies, festive fashion and household items. For this event, they will be working with Good Vibes Festival to present a teaser of the upcoming music festival this July in Genting Highlands. The pre-Good Vibes Festival will feature several DJ sessions and acoustic acts as you shop, hangout and break fast with RIUH. Some activities for children include Raya poster colouring by KL Sketch Nation, Ketupat making, Raya card making and more. Join RIUH for an evening of good food and creative live acts at APW, Jalan Riong from tomorrow to June 4.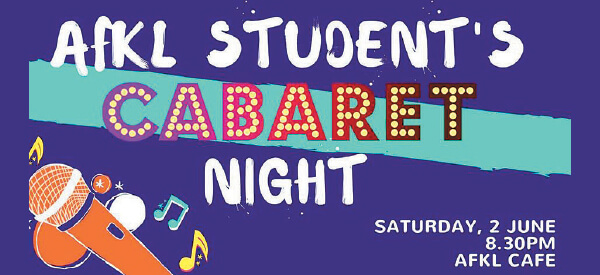 After being unexpectedly postponed, Alliance Francaise KL's Student Cabaret Night will take place tomorrow at Alliance Francaise Kuala Lumpur (AFKL)! Open to the public, this event will present wonderful performances in French by AFKL's students. Performances include singing, dancing, acting, comedy and many more. Tickets are available at AFKL Reception, and is RM15 for non-AFKL members. Each ticket comes with 1 Iced Tea and 1 Pain au Chocolat. For more info, contact AFKL at (03) 2694 7880.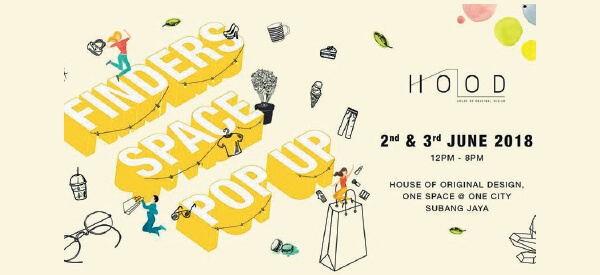 HOOD will be hosting a Finders Space Pop-Up Market at One Space, featuring a buffet selection of shopping varieties. Shoes, wallets, bags, watches, jewelleries, fashion accessories and phone accessories are among the items on sale that day. Moreover, feel free to indulge in local artisan crafted desserts, cookies, cake pops and more. The event will be held tomorrow and Sunday, at HOOD, One Space @ One City.