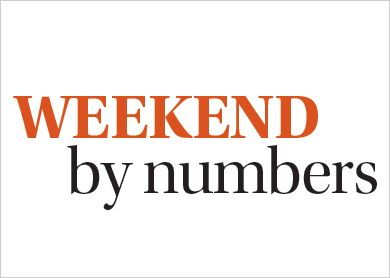 3 EXHIBITIONS TO VISIT
Unpack-repack: Archiving & Staging Ismail Hashim
10am–6pm (daily)
National Visual Arts Gallery, 23 Jalan Bachang, Off Jalan Ipoh, KL
(03) 4025 4990 www.artgallery.gov.my
In Unpack-repack: Archiving & Staging Ismail Hashim, bear witness to the works of the late photographer through a collection of negatives, contact prints, test prints, personal documents, writings, photographic equipment and materials from his studio. The hybrid exhibition, curated by Wong Hoy Cheong, is a collaboration between The National Visual Arts Gallery and Fergana Art. Following the format of the first time Unpack-Repack was presented — a tribute that took place last year in the artist's hometown, Penang — this exhibition is divided into five spaces with different themes that relate to different aspects of the photographer's life.
Village
2pm-7pm (weekend)
The Print Room KL
49 Lorong 16/9E, PJ
(03)  7931 2227
Print Room KL invites you to take a nostalgic journey this weekend, with a collection of photographs that capture the everyday life at Kampung Segambut Dalam in an exhibition entitled Village. It captures on film the small rural area, nearby the affluent Mont Kiara neighbourhood, that continues to shrink with each passing year due to the surrounding development. The photographs highlight a range of activities that take place in Kampung Segambut Dalam — from the humble abodes with sky crappers and high-rise condominiums on the background to the vibrancy of the community living in the area. This exhibition also strives to serve as a record of the people, animals, shops and homes before the village disappears altogether.  
Namo
11am-5pm (Mon-Fri)
Sutra Gallery, 12 Persiaran Titiwangsa, KL
(03) 4021 1092
Catch an exhibition of photographs taken by Eric Peris between 1975 and 1980 entitled Namo, which means "homage" in the Pali language. The exhibition of photographs commemorates the photographer's mother and father who were both artists themselves. Peris aims to pay homage to his parents,  who played an instrumental role in instilling appreciation towards art  which led to him developing his personal photography style and self-awareness. Each photograph is accompanied by a haiku written by Peris.
2 EVENTS FOR THE DANCER IN YOU
The Lindy Jam 2015
9pm (Fri)
New Star Studio, 65, Jalan 1/109e, Taman Desa Business Park, KL
(012) 920 8060; www.lindykl.com
LindyKL, a group of swing dance enthusiasts, invites everyone to join in on the weekly swing-dancing fun at the Lindy Jam 2015. There is a cover charge of RM15, which includes two non-alcoholic drinks, and the get-together is open to both swing dancers and beginners. There will be a beginners' class for the first half-hour, so head on here if you have always wanted to give swing dancing a go. You are recommended to wear flats or comfortable footwear when you come to dance your Friday night away, from 9pm till midnight.
Nritya Shakti Tour 2015
4pm-8pm (Sun)
Illusions Dance Academy & Temple of Fine Arts, Brickfields, KL
nrityashakti.com/blog
Delhi-born international dance artist Nritya Shakti Mohan will be in Malaysia this weekend for her Dance Workshop Malaysia Tour 2015. Two four-hour workshops will be conducted at the Illusions Dance Academy and the Temple of Fine Arts tomorrow and Sunday, respectively, with a fee of RM300. The workshop will include a fusion of Indian classical and contemporary dance form as well as an energetic Bollywood dance choreography that incorporates abhinaya into the movements. Open to beginners and advance-level students, the Nritya Shakti Mohan Dance Workshop Malaysia Tour 2015 that was held in Singapore last week will continue on to Chennai, Kolkatta, Raleigh, Dallas, Seattle, San Francisco, Paris and Mumbai in the next two months.
2 PLAYS TO WATCH
 
How I Learnt to Accept Reality by Sleeping through It
8.30pm (Fri-Sat), 3pm (Sun)
Damansara Performing Arts Centre, Empire Damansara, Jalan PJU 8/8, Damansara Perdana, PJ
RM30
(03) 4065 0001; www.dpac.com.my
theatrethreesixty brings you the story of two individuals, who struggle to achieve a balance between their desires and the expectations of their family members, at the risk of jeopardising family ties. How I Learnt To Accept Reality by Sleeping through It is directed by Christopher Ling and is the debut work of Sabahan playwright Ariff Kamil.
Shear Madness
3pm, 7pm (Sun); 8.30pm (Mon)
[email protected] Live Arts, Jaya One, Jalan Universiti, PJ
RM65
www.tix.my
Gardner & Wife Theatre is presenting a local adaptation of long-running comedy-whodunnit Shear Madness at PJ Live Arts. Keeping in tandem with the play's tradition whereby every production is set in the city where it's being hosted, this play finds a fictitious home in a Happy Garden unisex hair salon,  where it is business as usual till tragedy strikes — the landlady is found dead. The show lets members of the audience play detective, judge and jury, and are allowed to tell the actors if they spot something in the scene and even voice out their controversial theories during intermission, all of which could change the course of the show as it progresses.
2 PLACES TO DINE WITH A DIFFERENCE
 
Huck's Café
7pm-11.30pm (Tue-Sun)
22, Jalan Abdullah, Bangsar, KL
(03) 2282 2126
If you are bored with the usual restaurants you frequent for dinner at the weekend, try out Huck's Café that is run at a bungalow unit in Bangsar for a delightful culinary experience and a warm host, who is also the chef and mastermind behind the recipes. While the supper club concept may not have always been popular here in Malaysia, the trend is certainly catching up. There is a wide range of cuisine served at Huck's Café as the menu changes from time to time, often inspired by the travels of the host and you will enjoy your meal at beautifully set tables in cosy surroundings. Table bookings and menu selection are to be made in advance to allow for the purchase of ingredients and preparation of dishes.
Dining in the Dark KL
6pm-9.30pm (daily)
50, Changkat Bukit Bintang, KL
(03) 2110 0431
If you are feeling really adventurous, try Dining in the Dark KL for an unforgettable gastronomic experience. Here, guests dine in total darkness and the use of mobile phones (or other sources of light) that might distract from the experience is not allowed. The waiters in the restaurant, who are either blind or partially visually impaired, are able to manoeuvre their way around the tables at ease and provide you with all the assistance that you require. The menu changes based on the seasonal ingredients and reservations are highly encouraged.
This article first appeared in The Edge Financial Daily, on May 15, 2015.