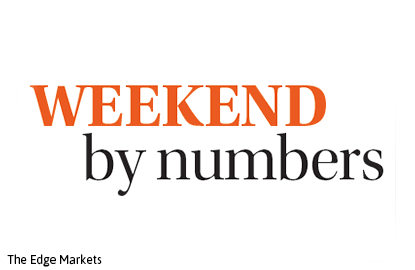 This article first appeared in The Edge Financial Daily, on November 27, 2015.
3 live music performances
Soundstruck: Live
Now in its second year running with no signs of slowing down, Soundstruck: Live is slowly but surely achieving its aim to be a consistent and reliable platform for young Malaysian artistes to showcase their talent; and creating a community where music lovers can always return to if they crave for the best that the local scene has to offer. Hosted with love by Malaysia's premier alternative musicians, Wanted Symphony, in partnership with Musicians Cube and The Bee, local talents The Insomniacks, Darien Foo (pictured), Corey Su, Aimee Choon, Daniel Wong, Natasha Yap and The Red Panda Parade will be performing on stage. Head over to The Bee at Publika Shopping Gallery, Solaris Dutamas, Kuala Lumpur, at 8pm this evening to join the fun. For enquiries or reservations, call (03) 6201 8577. 
Azmyl Yunor & Orkes Padu
Azmyl Yunor & Orkes Padu is a new project spearheaded by local underground folk rocker Azmyl Yunor and beat guru Raje, the band leader of Orkes Padu ("solid orchestra" in the Malay language). After the break-up of the hard folk n' rock band Azmyl Yunor & the Sigarettes, the remaining active members of the group got cracking on new songs. With drummer and producer Raje at the helm of a new album titled Was Was, they are now forging ahead with a new sound with a live line-up consisting of seasoned musicians from the Malaysian independent and underground music scene. Catch Azmyl Yunor & Orkes Padu tonight live at The Gaslight Café & Music, Unit 15-2 Jalan Medan Setia 1, Plaza Damansara, Bukit Damansara, Kuala Lumpur. For enquiries or reservations, call (03) 2011 4047. 
Rock the Cause
BullsEye Bar & Restaurant presents Rock the Cause, organised in support of the National Cancer Society of Malaysia (NCSM). It features some of the best local budding bands like Y2K, The Maha Jeffery Band (pictured), Mithra, The Green Passport and Djezna's Stalker. Kicking off at 9pm tonight, the event will begin with an introduction of NCSM's work. Admission is free all-night long. BullsEye Pub & Restaurant is located at D2-G4-03 Solaris Dutamas, Kuala Lumpur. For enquiries or reservations, call (03) 6205 3378. 
2 new movies to hit the big screen
Victor Frankenstein
Daniel Radcliffe and James McAvoy join forces in this movie retelling of the Frankenstein tale. Radical scientist Victor Frankenstein (McAvoy) and his brilliant protégé Igor Strausman (Radcliffe) share a noble vision of aiding humanity through their groundbreaking research into immortality. However, Victor's experiments go too far, and his obsession has horrifying consequences. The duo soon become fugitives after their experiments get them into trouble with the authorities. Igor finds himself desperately trying to save his friend from the brink of madness. For show times, visit www.gsc.com.my or www.tgv.com.my. 
The Good Dinosaur
For the first time ever, legendary animation studio Pixar has released two films in a year — Inside Out, and now, The Good Dinosaur. Set in an alternate timeline where dinosaurs were not wiped out because of an asteroid, the movie follows an Apatosaurus named Arlo, who is timid and constantly afraid. One day, Arlo meets a feral cave boy, whom he names Spot. Arlo, who finds himself lost and unable to locate his family after having an adventure in the jungle, meets all sorts of friendly and dangerous creatures along the way. Spot and Arlo become fast friends, and the former helps the latter overcome his fear and shyness. For show times, visit www.gsc.com.my or www.tgv.com.my. 
2 new good reads
The Crossing by Michael Connelly
Six months ago, Harry Bosch left the Los Angeles Police Department before they could fire him, and then hired maverick defence attorney Mickey Haller to sue the department for forcing him out. Although it wasn't the way he wanted to go, Harry has to admit that being out of the game has its benefits. Until Mickey asks him to help on one of his cases, and suddenly Harry is back where he belongs, right in the centre of a particularly puzzling murder mystery. The difference is, this time Harry is working for the defence, aiming to prevent the accused, Leland Foster, from being convicted. And not only does the prosecution seem to have a cast-iron case, but having crossed over to "the dark side" as his former colleagues would put it, Harry is in danger of betraying the very principles he's lived by his whole career. The Crossing retails at RM89.23 at Kinokuniya, KLCC. 
The Magic Strings of Frankie Presto by Mitch Albom
Celebrated author Mitch Albom is back again with a new novel about the power of talent to change our lives. Albom, who rose to stardom after penning best-selling books The Five People You Meet in Heaven and Tuesdays with Morrie, now tells the story about Frankie Presto, the greatest guitar player who ever lived, and the six lives he changed with his six magical blue strings. Frankie, whose gift for making music enables him to live a life of luxury, soon realises that he also has the power to affect people's lives. After suddenly disappearing after making a terrible mistake during the height of his career, Frankie disappears, only to reappear decades later to change one last life for the better. The Magic Strings of Frankie Presto retails at RM79.90 at MPH. 
2 delicious christmas dinners
17th Annual Nordic Christmas Dinner
The Nordic Councils in Malaysia are once again hosting a Christmas dinner. Tickets to the dinner are priced at RM385 per person or RM3650 per table (10 pax). A dress code of batik/dark suits or other formal wear applies. For enquiries or to RSVP, email [email protected]. The dinner will take place at 6.30pm on Saturday, Nov 28 at the Mayang Sari Grand Ballroom, JW Marriott Hotel, 183 Jalan Bukit Bintang, Kuala Lumpur. 
Wine and Food Christmas Degustation
This is the season to indulge, and what better way to enjoy the finery of the festive season than with a Christmas Degustation dinner at Wanderlust. Excite your senses with the unique combination of flavours and be surprised with how it complements each other. Enjoy Wanderlust's four-course meal, paired with delicious wines to celebrate the spirit of Christmas. Dinner is served at 7pm tomorrow, and is priced at RM180 per guest. Reservations are required for this event, and can be made by calling (03) 6211 9688. Wanderlust is located at 10 Jalan Solaris 4, Solaris Mont Kiara, Kuala Lumpur.