This article first appeared in The Edge Malaysia Weekly, on December 24, 2018 - December 30, 2018.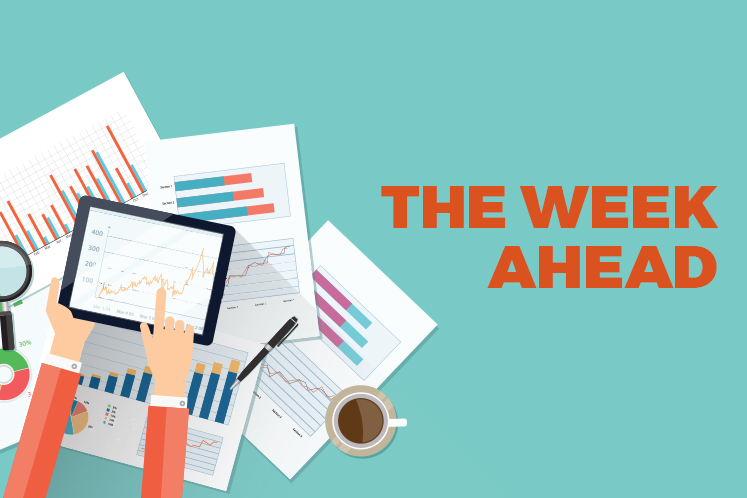 Most US investors would be looking forward to some quality time with their family members during the year-end holiday season as Rudolph and Santa Claus come to town. But with the US government potentially headed for a shutdown just before Christmas, President Donald Trump might even have to cancel his holiday plans. News reports say the most powerful man on Earth will not leave Washington for a 16-day holiday at his Mar-a-Lago estate in Florida as a shutdown looks likely.
The Senate had passed a short-term funding bill to fund the government until Feb 8 but it did not include funds for Trump's border security wall. He rejected the bill, leading to a revision to add the US$5 billion wall fund to the bill.
However, the revised bill is unlikely to find enough Democrat support in the Senate, which could result in a government shutdown just ahead of Christmas. About 800,000 federal workers will not be paid in the event of a shutdown; 380,000 will stop working while the rest will work without pay until the impasse is resolved, according to a report prepared by Democrats on the Senate Appropriations Committee.
Can the stock market recover in time for a year-end rally amid a potential US shutdown? Investors will be paying close attention to where the market is likely to swing, and keeping tabs on any indication of a window-dressing rally before the year ends.
It is worth noting that the US stock market is on course for its worst performance since the global financial crisis in 2008.
In Malaysia, the FBM KLCI has slipped into the red after a volatile year. The benchmark equity index had started the year positively, moving to the 1,850 level in April before falling sharply to below 1,700 after the 14th general election (GE14).
It managed to rebound to 1,800 in September but gave up its gains after global equity markets came under pressure as concerns over US monetary tightening, coupled with slower growth and the escalating US-China trade tensions, hurt market sentiment.
Except for China, Taiwan, Vietnam and North Korea, most markets in the region including Malaysia will close on Christmas day.
Taiwan and South Korea will release their November industrial production (IP) data on Dec 24 and Dec 28 respectively, while Vietnam will release its numbers for December trade, consumer price index (CPI), IP, retail sales and fourth-quarter gross domestic product between Dec 25 and Dec 31. Singapore will also be releasing its November CPI and IP data during the week.
Other global economic data includes the UK's loans for housing as well as nationwide house prices in November. London house prices slipped in October, dragging growth in average property prices to its lowest level since 2013. The slump began on the heels of the Brexit vote in 2016. With the Brexit deadline set for the end of March, investors will be on the lookout for how asset prices could be affected by the UK's impending divorce from the European Union.
Similarly, the US will also be releasing data on new home sales for November. Investors will be looking for signs of a possible recovery in new home sales as October data showed sales of new single-family homes tumbling to a more than 2½-year low.
The housing market has been impacted by higher borrowing costs. Other data expected to be announced during the week includes initial jobless claims. While data has so far suggested an underlying strength in the US labour market, the number of Americans filing applications for jobless benefits was slightly higher
for the week ended Dec 15 compared with the previous week, which was a 49-year low.
In Malaysia, companies holding annual general meetings this week include SMTrack Bhd, Bina Puri Holdings Bhd, Grand Hoover Bhd, Tiger Synergy Bhd, MCE Holdings Bhd, Multi-Usage Holdings Bhd and Nexgram Holdings Bhd. Mexter Technology Bhd and TFP Solutions Bhd will be holding their extraordinary general meetings as well.
There are also a handful of companies scheduled to release quarterly financial results. They include Berjaya Corporation Bhd, Apollo Food Holdings Bhd and Cypark Resources Bhd. Berjaya Corp's trading volume spiked last week after executive chairman Tan Sri Vincent Tan announced a restructuring plan for the group at a media briefing. However, in a filing with Bursa Malaysia, the board of directors said it had yet to deliberate on any of the plans disclosed to the media.
As we enter the final week of the year, most companies will also be announcing their year-end bonuses. With the holiday season in full swing, will there be a sufficient pickup in consumer consumption to give corporates a much-needed earnings boost?
Save by subscribing to us for your print and/or digital copy.
P/S: The Edge is also available on Apple's AppStore and Androids' Google Play.