This article first appeared in The Edge Malaysia Weekly, on January 14, 2019 - January 20, 2019.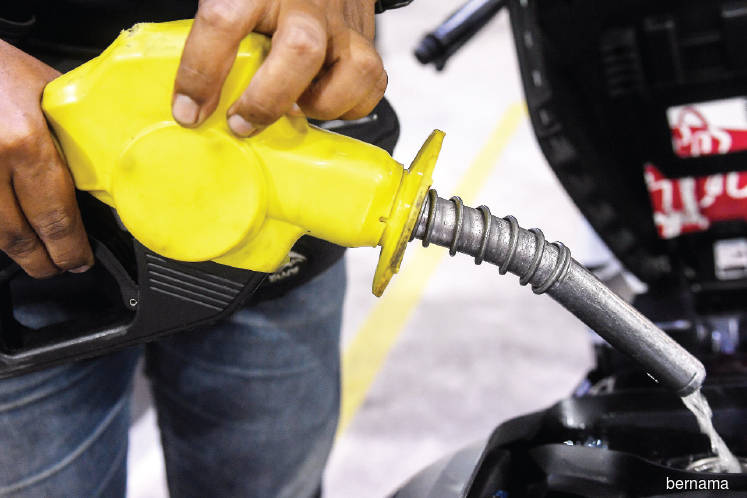 There is a good chance the country will be spared a Budget 2019 recalibration, if the ringgit and oil prices continue to do well this week. Finance Minister Lim Guan Eng — who has said Budget 2019 may be recalibrated if oil prices fall below US$50 a barrel — last week declared that the government collected RM5.365 billion from the Sales and Services Tax (SST) as at end-2018, more than the RM4 billion previously anticipated for the period. He also said the fiscal deficit will not be worse than the 3.4% projected for 2019.
Hovering at 4.095 to the greenback at the time of writing, the ringgit was at its strongest in over four months, although its 0.94% year-to-date gain against the US dollar was not as strong as that of the rupiah, baht, yuan and yen.
The gains were spurred, in part, by what is interpreted as a cautious approach by policymakers during the December meeting of the US Federal Reserve and a dovish leaning message by Fed chief Jerome Powell, who last Thursday said the most watched central bank is "going to be patient and watching, and waiting and seeing" before deciding on when to raise rates again. That reduces the chance of another hike happening when the Federal Open Market Committee meets at the end of the month.
Also aiding the ringgit is a firmer Brent crude oil price, which was hovering at US$61.80 a barrel last Friday. That is up 22.4% from US$50.47 a barrel just three weeks ago, on Dec 24, to its highest in six weeks. Brent crude has ended higher week on week for three straight weeks. At the pump, RON95 is RM1.92 per litre (-1 sen); RON97, RM2.22 per litre (-1 sen); and diesel, RM2.05 per litre (+1 sen) for the week of Jan 12 to 18.
This week, Malaysia will announce the arrangers of the ¥200 trillion (RM7.58 billion) Samurai bonds.
Data watchers will be looking out for China's trade data, slated for release on Monday. Expectations are for its trade surplus to widen, despite slower export growth.
There are, of course, developments in the US-China trade tensions. Last Friday, Polish authorities arrested a sales director of Huawei Technologies for alleged espionage — dealing yet another blow to the Chinese tech company, which on Dec 1 saw Meng Wanzhou, its chief financial officer and daughter of the company's founder, arrested in Canada on allegations of US sanction violations. Huawei, a top-three handphone maker globally, was also reportedly blocked from participating in 5G networks in Australia and New Zealand, both US allies, on concerns over national security.
In the US, the partial government shutdown enters its fourth week with no end in sight. The Democrats are unwilling to compromise on President Donald Trump's demand for funding to build his US-Mexico border wall. Trump, who last Thursday threatened to use emergency powers to bypass Congress, cancelled plans to attend the World Economic Forum in Davos, Switzerland, from Jan 22.
The Fed will release its latest Beige Book report on Jan 17, the same day Bank Indonesia is slated to release its monetary policy statement.
Over in Europe, those following Brexit will see British Prime Minister Theresa May's proposed European Union withdrawal deal put to the vote in parliament on Jan 15. They will also likely be looking out for European Central Bank chief Mario Draghi's presentation of the ECB's annual report in the European parliament on Jan 15. On Thursday, Bank of Japan Governor Haruhiko Kuroda will speak at a G20 Symposium in Japan.
In Malaysia, unemployment data for November 2018 is scheduled for release this week. Unemployment stayed at 3.3% in October, with 512,900 people unemployed.
On the corporate front, companies holding annual general meetings this week include Trive Property Group Bhd, Red Sena Bhd, Astino Bhd and SWS Capital Bhd. Meanwhile, firms holding extraordinary general meetings  this week include at EKA Noodles Bhd, PRG Holdings Bhd, Pinehill Pacific Bhd and APFT Bhd.
Save by subscribing to us for your print and/or digital copy.
P/S: The Edge is also available on Apple's AppStore and Androids' Google Play.