This article first appeared in The Edge Malaysia Weekly, on July 9, 2018 - July 15, 2018.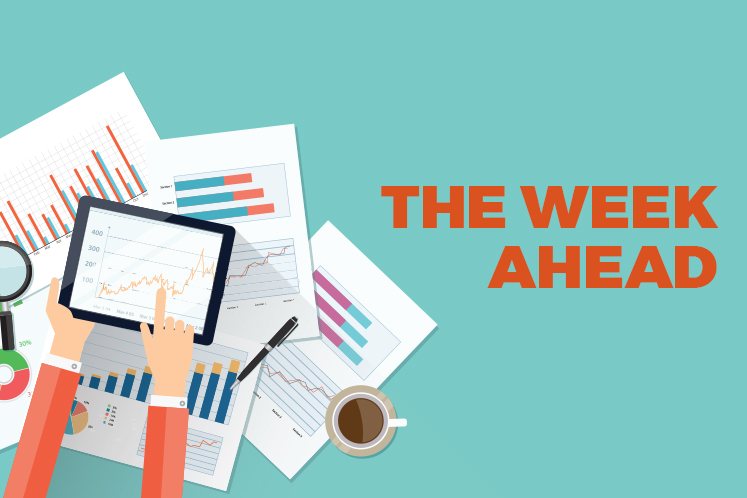 With the US-China tariff war kicking in last Friday, all eyes are now on US President Donald Trump, who has threatened to extend levies on all US$500 billion of goods imported from China, from US$34 billion currently. He also has several high-profile meetings in Europe this week.
Trump will first talk defence spending at the North Atlantic Treaty Organization (Nato) summit in Brussels, Belgium, on Wednesday and Thursday. On Friday the 13th, he will be in the UK for bilateral talks with British Prime Minister Theresa May as well as a photo opportunity with Queen Elizabeth II. He then flies to Helsinki, Finland, to meet Russian leader Vladimir Putin one-on-one on July 16 — just over a month after the June 12 rendezvous with North Korean leader Kim Jong-un in Singapore.
In Malaysia, the focus will be on developments in the lawsuits involving former prime minister Datuk Seri Najib Razak, who was charged with criminal breach of trust and abuse of power with regard to the former subsidiary of 1Malaysia Development Bhd, SRC International Sdn Bhd, on July 4.
Reuters reported on July 6 that Najib has filed lawsuits against top investigators probing 1MDB, alleging that anti-graft chief Datuk Seri Mohd Shukri Abdull, police commercial crimes head Datuk Seri Amar Singh Ishar Singh and Attorney-General Tommy Thomas were prejudiced against him over the course of their investigations. Separately, the Malaysian Bar said last week that High Court judge Datuk Mohd Sofian Abd Razak should have disclosed that he is the younger brother of a Pahang state Umno assemblyman and recuse himself. It remains to be seen if the head of the prosecution team or the presiding judge for the SRC case will change due to these objections.
Najib has until Monday (July 9) to foot the remaining RM500,000 of his RM1 million bail money. The Tabung Solidariti Najib, launched on July 5 by his supporters, had collected RM86,282 as at 9.30am on July 6.
On the economic front, expectations are that Bank Negara Malaysia will maintain its key overnight policy rate on Wednesday (July 11). Nonetheless, the central bank's monetary policy statement will likely be scrutinised for its view on the economic conditions. The Bank of Canada, which also has a rate decision on the same day, may raise rates, while the Bank of Korea is likely to keep its key rates unchanged on Friday.
Last Thursday, Malaysia's exports growth came in below expectations at 3.4% in May, down from 14% in April. That puts the average for the first five months to 6.9%, a figure that economists reckon could come under pressure in the second half of the year if US-China trade tensions escalate further. Strong exports helped power economic growth last year.
On Thursday, Malaysia will release the industrial production index data for May.
The latest industrial production data is also slated for release in the UK (July 10), the eurozone and India (July 12) and Japan (July 13). Other key international data releases this week include the latest inflation data in the US (July 12) and China's exports and trade balance figures (July 13). Singapore, which introduced new property cooling measures last Thursday, is slated to release its second-quarter GDP figures on Friday.
Attention will also be on the FBM KLCI, which was down 1.63% last week and had ended lower for four straight weeks. Closing at 1,663.86 points last Friday, the local 30-stock benchmark had slipped 12.2% over three months, measured from its recent high of 1,895.18 points on April 19.
News flow on Khazanah Nasional Bhd will also be watched after Prime Minister Tun Dr Mahathir Mohamad last Friday said the country's sovereign wealth fund "should go back to its original purpose" of helping bumiputeras. Khazanah, which was established in 1993, took on a more active investment approach under a new mandate in 2004.
In a statement Friday evening, Khazanah said it was "seeking further clarification … with a view towards clarifying, reaffirming and implementing [its] mandate as the strategic investment fund of the Government of Malaysia". Tenaga Nasional Bhd, CIMB Group Holdings Bhd, IHH Healthcare Bhd, Axiata Group Bhd, Malaysia Airports Holdings Bhd, Telekom Malaysia Bhd and UEM Sunrise Bhd are among Khazanah's core investment holdings.
Also on investors' radar is Top Glove Corp Bhd, following its surprise announcement last Friday that it had commenced legal proceedings to claim at least RM714.86 million from Adventa Capital Pte Ltd, Adventa managing director Low Chin Guan, Wong Chin Toh and ACPL Sdn Bhd, alleging "fraudulent misrepresentations" that resulted in Top Glove buying Adventa's surgical glove producer unit Aspion Sdn Bhd for RM1.37 billion. The Aspion acquisition, completed in April, was touted to have made Top Glove the world's largest surgical glove maker and saw Low joining Top Glove's board. In a separate statement, Adventa said Top Glove's allegations and lawsuit "have no merit and are denied".
Companies having their annual general meeting this week include George Kent (M) Bhd and Comfort Gloves Bhd on July 9; Alliance Bank Malaysia Bhd and JKG Land Bhd on July 11; Yinson Holdings Bhd on July 12 and Salutica Bhd on July 13. Companies holding extraordinary general meetings include PPB Group Bhd (July 10), SL Information Bhd (July 11) and Denko Industrial Corp Bhd (July 12).
Shareholders of PPB Group — which is 50.8% controlled by Kuok Brothers Sdn Bhd, and in which the Employees Provident Fund has a 11.46% stake — are meeting to pass a proposed one-for-five bonus issue.
LEAP Market-listed SL Information wants to change its name to SL Innovation Capital Bhd. Denko wants to change its name to ATA IMS Bhd as well as get shareholders' mandate for recurrent related-party transactions.
Save by subscribing to us for your print and/or digital copy.
P/S: The Edge is also available on Apple's AppStore and Androids' Google Play.