This article first appeared in The Edge Malaysia Weekly, on July 22, 2019 - July 28, 2019.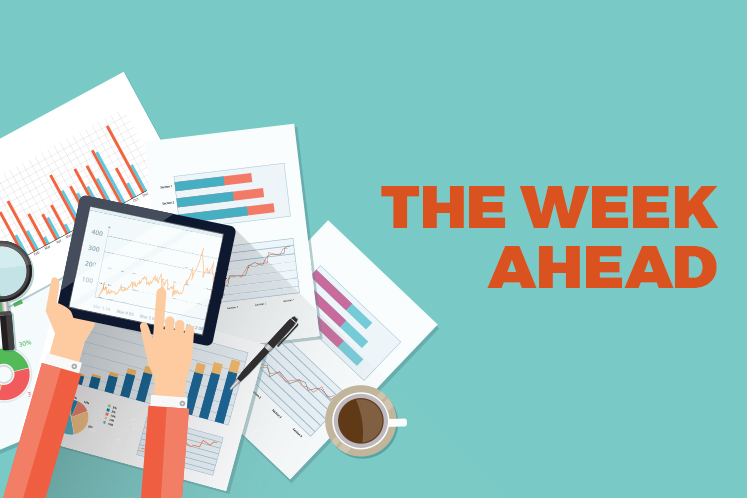 This week, all eyes will be on the first estimate of the US' second-quarter economic growth, out on Friday, and on whether politicians Boris Johnson or Jeremy Hunt will be named the next UK prime minister.
On July 23, the UK's Conservative Party will announce its new leader to replace Theresa May, the outgoing prime minister. Johnson and Hunt, the two candidates, took part in the final leadership hustings at the London Excel Centre last Wednesday. The new leader is expected to take over the premiership by end-July.
The polls suggest that Johnson is likely to succeed May.
"While the parliamentary summer recess begins on July 25, Brexit developments may be limited, but markets will be eager to assess the likelihood of Johnson pushing though Brexit on Oct 31 even without a deal," IHS Markit says in a preview report.
May announced her resignation two months ago after failing to get her Brexit deal through Parliament.
On the home front, the trial of former prime minister Datuk Seri Najib Razak, in relation to the misappropriation of funds from SRC International Sdn Bhd, will be held from Monday to Thursday.
Joanna Yu, the former relationship liaison manager for Najib's personal bank account at AmBank Group, is expected to take the stand this week. (See "Najib's SRC trial" on Page 55.)
On Monday afternoon, Prime Minister Tun Dr Mahathir Mohamad is expected to officially launch the much-anticipated logo for Visit Malaysia Year 2020.
On Wednesday, the Department of Statistics Malaysia will release the June inflation data, as measured by the Consumer Price Index. A Bloomberg survey of economists sees the CPI growing at a faster pace of 1.5% year on year in June from 0.2% the month before.
Bank Negara Malaysia will release the latest data on its international reserves on Monday.
Over in the US, the ongoing trade war with China is likely to have slowed down the 2Q economic growth in the world's largest economy. Gross domestic product is seen growing at a slower pace of 1.8% quarter on quarter, on a seasonally adjusted annualised basis, from 3.1% in 1Q, according to a Bloomberg consensus forecast.
Just last week, China announced that its 2Q GDP had slowed to 6.2% y-o-y, from 6.4% in 1Q. It was its weakest pace of growth in at least 27 years, according to reports.
The US' advanced GDP estimate on Friday will be closely watched as it is one of the final key data to be released before the US Federal Reserve's monetary policy meeting on July 31. The Fed is widely expected to cut interest rates after that meeting.
The US corporate earnings reporting season continues, and the focus this week will be on major technology and social media giants such as Amazon, Intel and Facebook.
There will also be a slew of housing-related data coming out of the US, including June existing home sales (July 23) and new home sales (July 24). There will also be mortgage application data from the Mortgage Bankers Association on July 24.
China will release its June industrial profit data on Saturday, while South Korea is set to announce an advanced estimate of 2Q GDP on Thursday. The latter is likely to see better economic growth of 1.9% y-o-y from 1.7% in the first quarter, according to a Bloomberg consensus forecast.
The European Central Bank (ECB) will have a monetary policy decision on July 25.
"While it is widely expected to keep policy rates unchanged, we think the ECB will alter its forward guidance in July. Currently, it states that rates will 'remain at their present levels at least through 1H2020'. We think this language will be changed to either 'at present levels for an extended period', which would be less time contingent, or to 'at present levels or lower' to include the possibility of lower interest rates," UOB Global Economics and Markets Research says in its July 19 outlook report.
Thailand celebrates its king's birthday on Sunday, and hence, its markets will close the next day (July 29).
Back home, companies with annual general meetings this week include AmFIRST REIT (July 22), Alliance Bank Malaysia Bhd, Pantech Group Holdings Bhd, Eupe Corp Bhd and Mintye Bhd (all on July 25).