This article first appeared in The Edge Malaysia Weekly, on July 13, 2020 - July 19, 2020.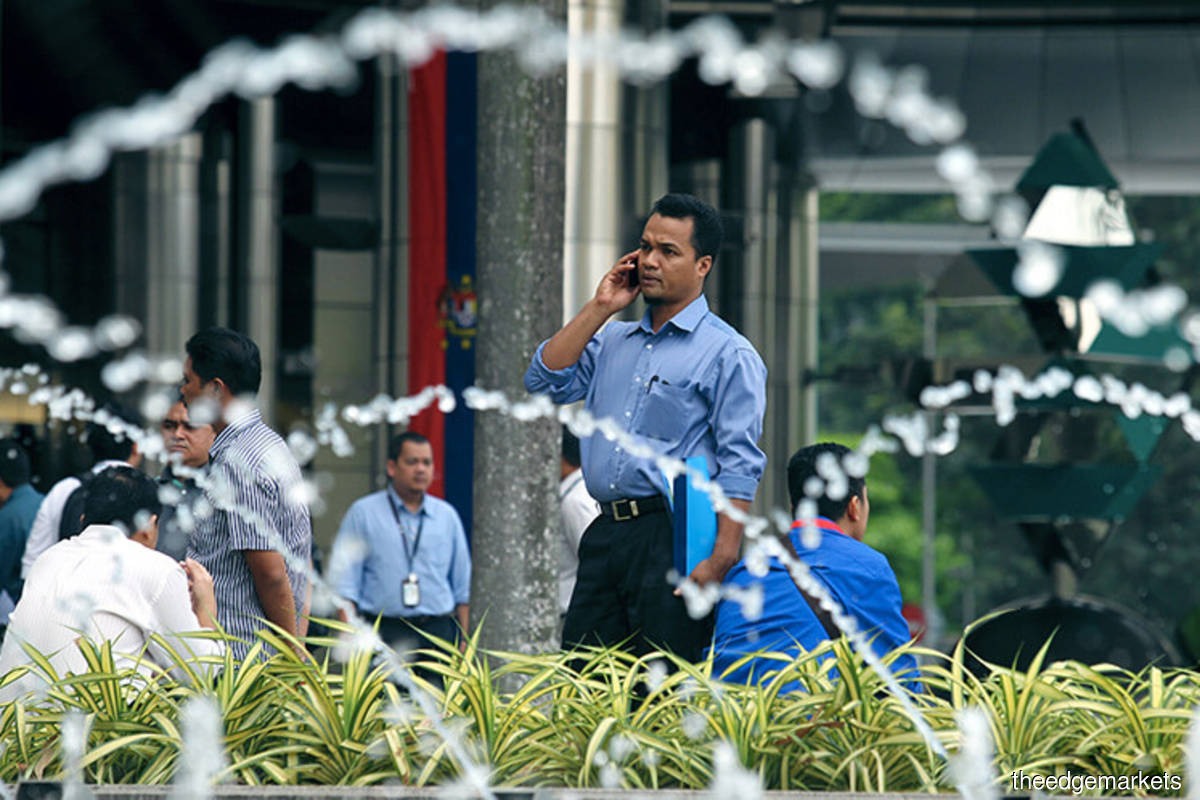 Parliamentary sessions will resume in full on Monday and Tuesday, and Digi.Com Bhd will release its second-quarter financial results, among the first listed companies to do so.
On the global front, the focus will be on China's second-quarter gross domestic product numbers, which will be announced on Thursday. The world's second largest economy will grow 2.5% year on year, according to a Bloomberg poll median estimate, recovering sharply from the first-quarter y-o-y decline of 6.8%, its first contraction in decades. The first quarter was when the number of China's Covid-19 cases was at its peak.
The International Monetary Fund expects China to be the only major economy in the world to see economic growth this year. It said late last month that China's economy is projected to expand 1% this year and 8.2% next year. In contrast, it expects the US, the world's largest economy, to contract 8% this year, and recover next year with growth of 4.5%.
Over in Singapore, an advanced estimate of 2Q2020 GDP will be released on Tuesday. As at press time last Friday, the result of the 13th General Election was yet to be known.
"We expect GDP to contract 10.5% y-o-y in 2Q, marking the first technical recession since 1Q2009. We believe that the contraction in GDP will trough in 2Q … thereafter, we expect GDP to contract but at a more moderate pace of -3.7% y-o-y in 3Q and -1.2% y-o-y in 4Q, bringing full-year contraction to -4% in 2020," UOB Global Economics & Markets Research says in a report released last Thursday.
At home, the Department of Statistics will release the May unemployment rate on Tuesday. It is widely expected to have gone up from the April rate of 5%, which was the highest since 1990.
Last month, the World Bank, in its Malaysia Economic Monitor report, projected — without providing specific numbers — that the country's unemployment rate would continue to rise as the economy experiences a sharp slowdown during the second quarter of the year.
All eyes will be on Digi.Com's earnings for a gauge of how telecommunications companies performed in 2Q2020, as that is when the full brunt of the Movement Control Order was felt. As it stands, 1Q2020 was not a good quarter for telco players, with all the big four companies — Axiata Group Bhd, Telekom Malaysia Bhd, Maxis Bhd and Digi.Com — reporting lower earnings owing to the tough operating environment.
In a recent report, PublicInvest Research says that while the use of telecommunication services (data and voice) is expected to rise in 2Q2020 — with many people working from home as well as demand for data increasing due to online education — growth consumption may not necessarily translate into higher revenue because users' data plans were underutilised anyway.
In the first quarter, Digi.Com's net profit fell 2.8% y-o-y to RM332 million. Revenue, however, rose to RM1.56 billion from RM1.51 billion. On a quarter-on-quarter basis, net profit fell 3% as revenue declined 7%.
Meanwhile, China is expected to release its June trade numbers on Tuesday. On Thursday, there will also be a slew of other data for June, including new home prices, industrial production, retail sales, property investment and the surveyed jobless rate.
Central banks in Indonesia and South Korea will make interest rate decisions on Thursday. A Bloomberg poll showed that several economists expect Bank Indonesia to cut the benchmark rate by 25 basis points to 4%. Bank of Korea is widely expected to retain its base rate of 0.5%, which is at a record low.
Elsewhere, Bank of Japan and Bank of Canada will announce monetary policy decisions on Wednesday, and the European Central Bank, on Thursday.
On July 17 and 18, leaders of the 27 European Union member states will meet in Brussels for the Special European Council Meeting, their first summit since the Covid-19 lockdown, to discuss an economic recovery package and the EU's next seven-year budget.
In the US, it is the corporate earnings reporting season and the spotlight will be on the major American banks that will begin reporting from July 14 onwards. The number of new Covid-19 cases in the US will be closely watched, after 62,000 infections were recorded on July 8, the biggest one-day increase since the start of the pandemic.
On Thursday, the US Federal Reserve will release its latest Beige Book, which is a summary of commentaries on current economic conditions. Key economic data that will be out this week include June inflation (July 14), industrial production (July 15) and various housing data (July 16 and 17).