This article first appeared in The Edge Malaysia Weekly, on October 21, 2019 - October 27, 2019.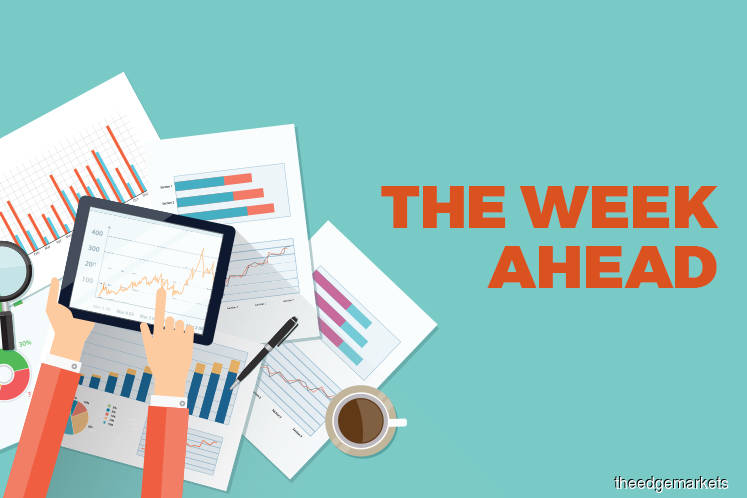 This week, attention will be on the trial of Transmile Group Bhd — one of the country's biggest corporate scandals before the emergence of 1Malaysia Development Bhd (1MDB) — which resumes in the Sessions Court on Tuesday.
Former Transmile CEO Gan Boon Aun is facing a criminal charge for furnishing a misleading statement to Bursa Malaysia in relation to the company's revenue for the financial year ended Dec 31, 2006 (FY2006). The court last heard the case on June 20 when Gan claimed that Transmile's then chief financial officer, Lo Chok Ping, had confessed to overstating the company's revenue for FY2006 in a private meeting.
The High Court's decision on the murder trial of deputy public prosecutor Datuk Anthony Kevin Morais will also take centre stage on Monday. Six men have been charged with the murder of Morais, whose body was found in a barrel filled with concrete four years ago.
The hearing of former prime minister Datuk Seri Najib Razak's 1MDB-Tanore trial continues on Monday, with the cross-examination of former 1MDB CEO Datuk Shahrol Azral Ibrahim Halmi, who is the prosecution's ninth witness.
The corruption and criminal breach of trust trial of former Federal Land Development Authority (FELDA) chairman Tan Sri Mohd Isa Abdul Samad is set to resume in the Kuala Lumpur High Court on the same day. Last Friday, the court heard that Felda Investment Corp Sdn Bhd ex-CEO Mohd Zaid Abdul Jalil denied that he had implicated Mohd Isa during his remand in August 2017.
On Tuesday, the prosecution and defence will make their oral submission on Najib's RM42 million SRC International Sdn Bhd's corruption trial. Following this, the judge will decide if the prosecution has established a prima facie case and if Najib has to enter his defence.
The US$14.79 million suit of Lebanese jeweller Global Royalty Trading SAL against Najib's wife, Datin Seri Rosmah Mansor, will also begin on Tuesday, should the court give the go-ahead. This is pending a decision on Rosmah's earlier application for a stay of the trial.
On the macroeconomic front, the Department of Statistics Malaysia will release the Consumer Price Index (CPI) for September on Wednesday. The CPI for August rose 1.5% from a year earlier, driven by increases in furnishings, household maintenance (3.2%), food & non-alcoholic beverage (2.6%) and alcoholic beverage & tobacco (2.5%).
On the global front, the US-China trade talks remain in focus after the world's second largest economy posted the slowest growth in 27 years, partly due to the continued trade war with the US. China's economy grew by 6% in the June to September period, compared with 6.2% in the second quarter.
In a report last Friday, UOB Global Economics & Markets Research highlights an added complication, that is, despite China's threat of strong retaliation, US Republican senators said they want to move quickly on the Hong Kong Human Rights and Democracy Act, passed by the House of Representatives on Oct 15.
Singapore will release its September CPI on Wednesday and industrial production data on Friday. UOB expects the city state's headline CPI for September to edge higher to 0.6% year on year from 0.5% in August.
Meanwhile, Bank Indonesia is the only major Asia-Pacific central bank with a monetary policy decision on Thursday. In September, it had cut its key interest rate by 25 basis points to 5.25%. UOB expects Indonesia's central bank to hold interest rate in October and the next cut to be in December.
Also in focus this week is the swearing-in of Indonesian President Joko Widodo's second and final term on Sunday (Oct 20).
In Japan, celebrations are expected to take place as markets will be closed on Tuesday for the Imperial Enthronement Day, while the Thai stock market will be closed on Wednesday for Chulalongkorn Day.
Malaysia and Singapore will celebrate Deepavali on Sunday (Oct 27) with the holiday observed the following day.
It is likely another eventful week in the UK. Last Thursday, after weeks of negotiations, UK Prime Minister Boris Johnson had a new Brexit deal that was unanimously backed by the European Union (EU). However, the main issue is whether the deal will be passed by the House of Commons during a special UK Parliament session over the weekend (Oct 19).
Expectations are that Johnson will not get enough votes to pass the new deal and will have to ask the EU for another extension to the Brexit deadline beyond Oct 31, says UOB.
Back home, on the corporate front, Bursa Malaysia Bhd is expected to announce its third-quarter results on Thursday. In August, Bursa Malaysia, which posted a 23.6% decline in first-half net profit to RM93.19 million, said it was expecting a better second half.
Companies that are expected to hold an extraordinary general meeting (EGM) this week are ATA IMS Bhd (Oct 21) and Bina Puri Holdings Bhd (Oct 22). On Wednesday, Glomac Bhd and TAS Offshore Bhd will be holding their respective annual general meeting (AGM), followed by EcoFirst Consolidated Bhd (Oct 24) and Pintaras Jaya Bhd and IOI Corp Bhd on Friday (Oct 25).