This article first appeared in The Edge Malaysia Weekly, on April 29, 2019 - May 05, 2019.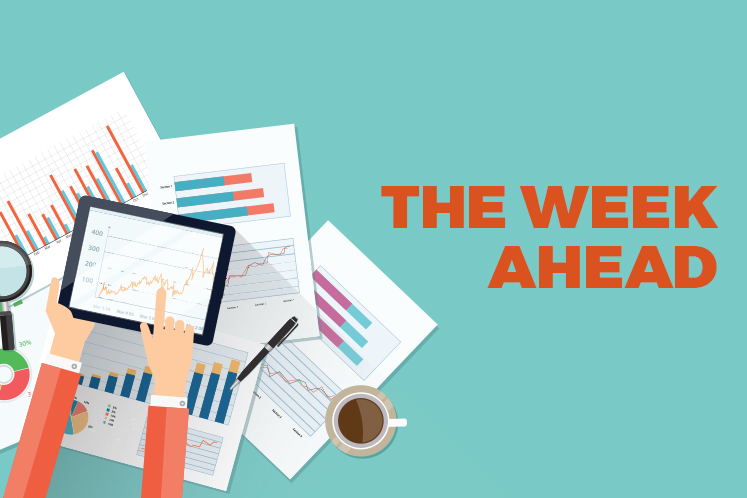 The coming week will be a busy one on the trade front. The Nikkei Malaysia Manufacturing Purchasing Managers Index (PMI) for April is set to be released on Thursday.
The index, which is an indicator of manufacturing performance, will be closely watched as Malaysia's PMI has not breached 50, which indicates expansion in manufacturing activity, since September last year. The reading for March came in at 47.2, down slightly from February's 47.6, as factories reported increasing business headwinds.
Export, import and trade balance numbers for March are set to be released on Friday. February exports contracted 5.3% year on year to RM66.6 billion — the lowest value recorded since August 2016. It was also the steepest decline since October 2016, when exports fell 8.46%. The decline was attributed to lower exports to Hong Kong, Indonesia, the US and Vietnam.
Imports for February declined 9.4% y-o-y to RM55.5 billion, while total trade fell 7.2% y-o-y to RM122.1 billion.
In the courts, the focus will be on former prime minister Datuk Seri Najib Razak's ongoing SRC International Sdn Bhd trial. On Monday, the High Court will deliver its decision on whether to stay or quash the seven charges of criminal breach of trust, money laundering and abuse of power. The former premier's defence team wants a discharge on the grounds that the charges are defective and constitute an abuse of the court process. The prosecution team, however, says there is no basis for the defence to ask for a discharge as the trial has already proceeded, and have asked that this application be dismissed. Justice Mohd Nazlan Mohd Ghazali is to deliver his decision on the application at 9am.
Note that The Edge is covering the trial involving the country's once highest ranking politician, who led the country for nine years, with updates on theedgemarkets.com.
Meanwhile, Malaysia and most of Asia are observing the Labour Day holiday on May 1. Bursa Malaysia will be closed but markets in India, Australia and New Zealand will remain open. In China, the holiday will extend until Saturday. Prior to the start of its holiday, the world's second largest economy is expected to release its April PMI numbers on Tuesday. It will be interesting to see if the numbers maintain the slight rebound seen in March.
According to China's National Bureau of Statistics (NBS), the manufacturing PMI recorded a reading of 50.5 in March, a recovery from February's 49.2. At the same time, the Caixin China General Manufacturing PMI reading of 50.8 was also an improvement over the 49.9 registered in February.
The US and China are also set to resume trade talks on Tuesday with US Trade Representative Robert Lighthizer and Treasury Secretary Steven Mnuchin travelling to Beijing to meet Chinese officials.
Meanwhile, Japan will have another week of extended celebrations following a 10-day holiday that kicked off on April 27, in conjunction with the coronation of its new emperor, Crown Prince Naruhito, who inherits the throne from his father, Emperor Akihito. The 85-year-old emperor will step down on Tuesday, the first Japanese monarch to abdicate in more than two centuries.
Over in the US, the Federal Reserve will announce its decision on interest rates at 2am Malaysian time on Thursday. According to Reuters, the Fed is done raising rates until at least the end of next year, with about a third of economists polled predicting at least one rate cut by then.
The Bank of England is also set to announce its interest rate decision and release its inflation report at 7pm Malaysian time on Thursday. At its last monetary policy meeting, interest rates were left at 0.75% as Brexit uncertainties continued to weigh on confidence and short-term economic activity.
On the home front, companies with annual general meetings this week include Affin Bank Bhd (April 29), OSK Holdings Bhd (April 30), Cahya Mata Sarawak Bhd (April 30), Petronas Gas Bhd (April 30) and Axis Real Estate Investment Trust (April 30).
AGMs scheduled after the mid-week Labour Day holiday include those of Sime Darby Property Bhd (May 2), Malaysia Airports Holdings Bhd (May 2) and Malaysian Bulk Carriers Bhd (May 3). Brahim's Holdings Bhd, which became a Practice Note 17 company in February, will be holding its AGM on Saturday (May 4).
Suiwah Corp Bhd is holding its extraordinary general meeting on Tuesday in Penang. The company is seeking approval from its shareholders for its proposed bonus issue, in order to facilitate the implementation of its proposed selective capital reduction and repayment exercise. Managing director Datuk Hwang Thean Long and parties acting in concert are looking to take the company, which operates department stores and supermarkets in Penang, private at RM2.80 per share. The counter closed unchanged at RM2.75 apiece share last Friday, for a market capitalisation of RM157.4 million.