This article first appeared in The Edge Malaysia Weekly, on January 20, 2020 - January 26, 2020.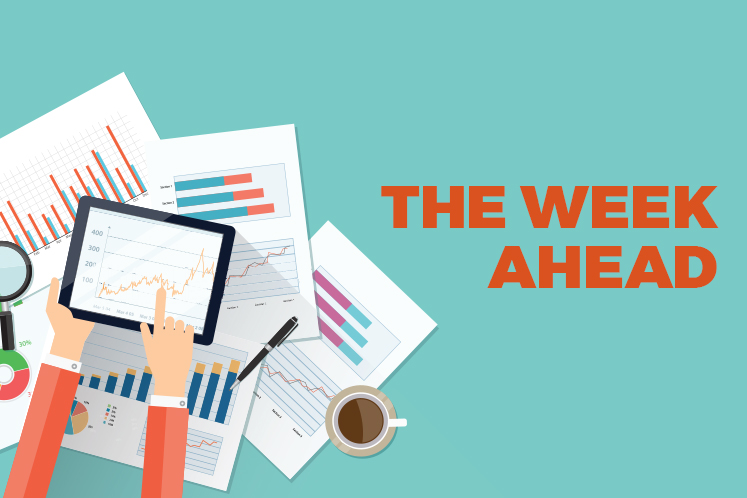 The World Economic Forum in Davos, Switzerland, (Jan 21 to 24) will be in focus this week, given the attendance of world leaders, including US President Donald Trump, German Chancellor Angela Merkel and Hong Kong Chief Executive Carrie Lam. The theme for the conference is "Stakeholders for a cohesive and sustainable world".
Ahead of the Lunar New Year festivities on Jan 25, it will be a busy week with a number of monetary-policy decisions to be made by central banks across the globe.
Bank Negara Malaysia will kick off its two-day Monetary Policy Committee meeting on Tuesday and is expected to release its Monetary Policy Statement, which will contain its first decision on the overnight policy rate (OPR) for 2020, the next day.
At its last meeting in November, Bank Negara decided to maintain the OPR at 3%. Economists surveyed by Bloomberg expect the central bank to keep the OPR unchanged at the upcoming meeting.
"As much as we think that Bank Negara may cut up to 50 basis points this year, the next meeting [this month] will likely still see a stay on the OPR as it awaits [fourth quarter 2019] gross domestic product data due out in February," OCBC Bank economist Wellian Wiranto writes in a note.
On Wednesday, the central bank will also release its foreign exchange reserves data as at Jan 15. As at Dec 31, 2019, Bank Negara's international reserves stood at US$103.6 billion, sufficient to finance 7.5 months of retained imports and 1.1 times total short-term external debt.
It will be a big week for the eurozone as the European Central Bank meets on Thursday in Frankfurt, Germany, to decide on interest rates — its first decision for the new decade and the first monetary-policy decision for Christine Lagarde, who made history last November as the first-ever female president of the ECB.
The Bank of Japan will make known its interest rate decision on Tuesday. Analysts expect the rate to be maintained at around negative 0.1% and 10-year government bonds, at around 0%.
Closer to home, Bank Indonesia (BI) is expected to make its policy decision on the benchmark seven-day reverse repo rate. UOB Bank expects BI to keep its policy rate unchanged at 5% in January, but to lower it to 4.75% in March.
Also on Wednesday, the Department of Statistics Malaysia will be releasing the Consumer Price Index (CPI) data for December 2019 and for the whole of last year. Economists surveyed by Bloomberg project December's CPI year-on-year growth to come in at between 1% and 1.2%.
Inflation fell to a six-month low of 0.9% year on year in November 2019 as food and beverage and transport component prices declined further.
Across the Causeway, Singapore will release its December 2019 inflation numbers on Thursday. Headline CPI rose 0.6% in November and Bloomberg analysts have forecast a 0.7% rise in December.
Meanwhile, the Philippines will be releasing its fourth quarter and full-year 2019 GDP data on Thursday. The World Bank's forecast GDP growth of 5.8% for the year is markedly lower than the government's targeted range of 6% to 6.5%. In 2018, the Philippine economy grew 6.2%.
On the trading front, Bursa Malaysia will only trade for half a day on Friday, closing in the afternoon in conjunction with the eve of the Lunar New Year. However, the business hours for clearing, settlements and depository remain the same.
Companies having their annual general meetings this week include Fraser & Neave Holdings Bhd (on Monday), Bright Packaging Industry Bhd, Chin Teck Plantations Bhd, NWP Holdings Bhd and PLB Engineering Bhd (Tuesday).
An extraordinary general meeting will be held by Dynaciate Group Bhd on Tuesday and Malayan Cement Bhd, on Thursday.
Malayan Cement's EGM will be closely watched as the company, formerly known as Lafarge Malaysia Bhd, will again be seeking shareholder approval for recurring related-party transactions with its largest shareholder, YTL Cement Bhd. The transaction this time is worth an estimated aggregate value of RM1.87 billion. YTL Cement controls 76.98% of the company.
At an EGM last September, minority shareholders blocked a resolution that would have mandated the company to undertake recurrent related-party transactions with YTL Cement worth RM3.51 billion.
Dynaciate, formerly known as Tatt Giap Group Bhd, will be seeking approval from its shareholders for a renewal of its shareholders' mandate for recurrent related-party transactions and the disposal of two parcels of freehold land together with an office building in Sungai Jawi, Penang, to Mgudang Sdn Bhd for RM41 million. The property, which is vacant and unoccupied, previously housed the group's steel manufacturing and trading operations.
Mgudang is wholly owned by ACE Market-listed MMAG Holdings Bhd.