This article first appeared in The Edge Malaysia Weekly, on June 3, 2019 - June 09, 2019.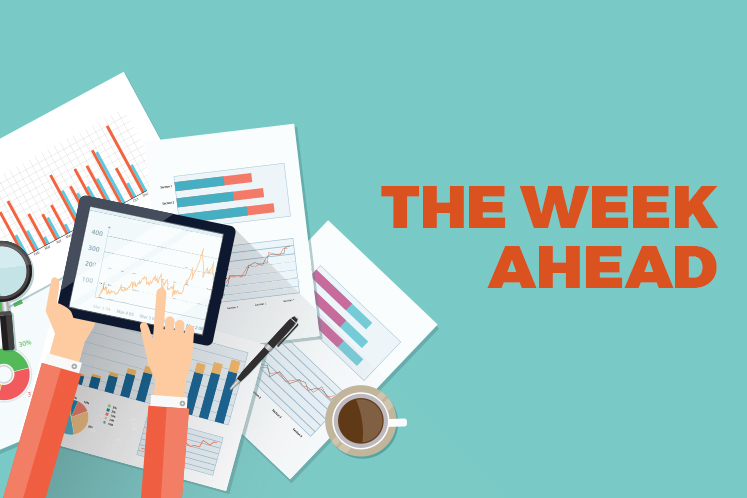 It will be a pretty quiet week for Malaysian corporates given the Hari Raya Aidilfitri celebrations mid-week. Bursa Malaysia will be closed for two days on June 5 and 6.
On Monday, the Department of Statistics Malaysia will release April external trade statistics. Economists have forecast that gross exports will contract by 1.3% and imports by a smaller 0.3% year on year.
In March, gross exports shrank 0.5% y-o-y, less than the consensus estimate of -3.4% while imports declined by 0.1% y-o-y. The March trade surplus rose to RM14.4 billion y-o-y — the highest surplus in five months.
The Nikkei Malaysia Purchasing Managers Index (PMI) data will be released on Monday as well. In April, the PMI climbed to a seven-month high of 49.4 points, aided by higher new export orders and improved business confidence.
Since the release of the last external trade data and PMI numbers, news on the external front has changed significantly. Many had thought, incorrectly as it turned out, that the US-China trade talks were progressing well. However, the US recently imposed another round of 25% tariffs on Chinese imports and put technology giant Huawei on a blacklist.
The week could prove eventful as China's imposition of tariffs on US$60 billion worth of imports from the US takes effect on June 1. Tariff rates range from 10% to 25%. American products that will see steep tariff increases include beauty products, kitchenware, sports equipment, liquor and pianos.
The Reserve Bank of Australia is announcing its monetary policy decision on June 4. The street's expectation is that the central bank will cut its policy rates by 25 basis points to 1.25%. Following the monetary policy decision, Australia will be announcing its 1Q2019 gross domestic product data on June 5. The expectation is for growth to remain soft for the quarter.
The Reserve Bank of India is also slated to decide on its monetary policy on June 6. Analysts are divided, with half projecting a 25 bps cut to the repo rate and reverse repo rate.
There will be several important economic data releases in Europe. The European Central Bank (ECB) meeting and its new forecast announcement are poised to take centre stage.
UOB Research believes that there will not be any major changes to the ECB's macroeconomic projections of GDP growth, unchanged at 1.1% for 2019 and 1.6% for 2020, while inflation is forecast to rise to only 1.6% by 2021. The research house also does not anticipate any changes to the interest rate guidance and does not see a rate hike happening until next year.
What will be closely watched is ECB president Mario Draghi's announcement of final details on the third round of targeted long-term refinancing operations
(TLTRO-III), which are due to begin in September.
Bloomberg research believes that the rate could end up as low as the deposit rate for some portion of the borrowing, preventing the ECB's balance sheet from shrinking too rapidly.
UK prime minister Theresa May is likely to remain in the limelight as she will step down as Conservative Party leader on June 7. However, she will stay on as PM until her successor is found. The announcement of the next person to head the Conser­vatives is expected to take place by end-July.
US President Donald Trump will be on a state visit to the UK together with First Lady Melania.
Various US economic data will be released during the week. Chief among them are the US ISM manufacturing and non-manufacturing surveys for May, April trade data, and the May labour market report.
The US unemployment rate fell to its lowest level in 50 years in April, shrinking to 3.6%. The Bloomberg concensus is for unemployment to remain low at 3.6% in May.