This article first appeared in The Edge Malaysia Weekly, on November 9, 2020 - November 15, 2020.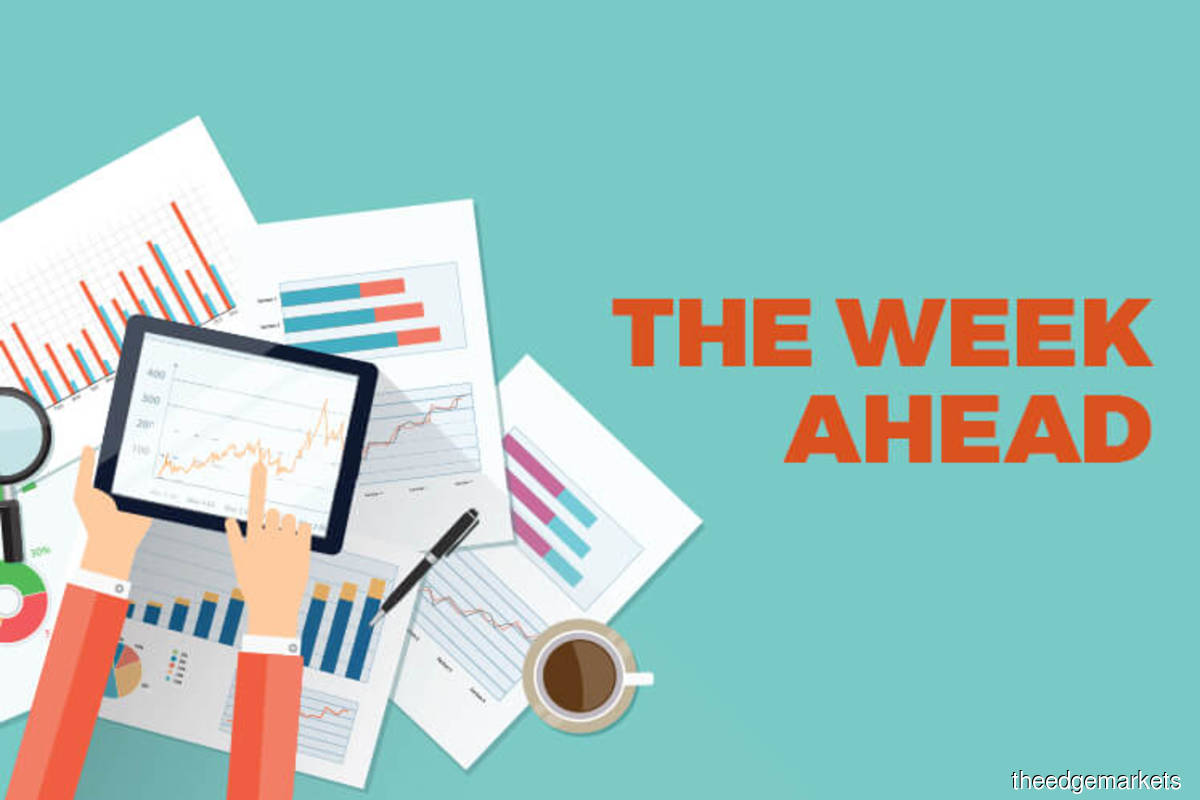 Malaysia's Budget 2021, which was tabled in parliament last Friday (Nov 6), and the political developments surrounding the US presidential election, are expected to drive market sentiment and direction this week.
The government is allocating RM322.5 billion for the national budget, or 20.6% of Malaysia's GDP — higher than the previous year's allocation of RM297 billion.
Rubber glove companies can now heave a sigh of relief as the government is not imposing a windfall tax on them. However, the country's four largest glove makers — Top Glove Corp Bhd, Hartalega Holdings Bhd, Supermax Corp Bhd and Kossan Rubber Industries Bhd — have committed to contribute RM400 million to fight Covid-19, including a portion of the cost of a vaccine as well as expenses for health equipment.
At the time of writing, neither US President Donald Trump nor his Democratic rival Joe Biden could claim the 270 electoral votes for an outright win. The latest developments will keep global investors on their toes at the start of the new trading week.
"The markets may want a breather after all the volatility we have had this week, but a raft of activity data and central bank policy meetings next week are unlikely to offer much respite," ING Asia economist Prakash Sakpal wrote in a report last Thursday.
He highlighted that the third quarter GDP reports of Malaysia and the Philippines will be the key highlights in Southeast Asia this week. "Both economies were Asia's underperformers in 2Q and we believe that remains the case in 3Q with another double-digit year-on-year GDP decline."
Malaysia will be releasing its September industrial production numbers on Monday, before unveiling its 3Q GDP on Friday.
China's October data started to trickle down over the weekend with the release of foreign exchange reserves and exports, both due on Nov 7. It will be followed by inflation numbers and monetary indicators sometime over the course of the week — all informing about the state of the economy coming into the last quarter of 2020.
Notably, Taiwan's exports for October will provide guidance on the electronics cycle. Although the more than 10% y-o-y surge in South Korea's semiconductor exports bodes well, the resurgent Covid-19 infections in the key export markets of Europe and the US may well be a dampener.
Meanwhile, UOB Global Economics & Markets Research notes that the Reserve Bank of New Zealand is the only central bank in Asia-Pacific holding a monetary policy meeting this week. "There is no monetary policy decision among the developed economies this week. Instead, attention will be on the ECB Forum on Central Banking, an annual event organised by the European Central Bank," the research team wrote in a report last Friday.
UOB adds that key economics data from developed countries include the US October Labor Market Report, US October Consumer Price Index (CPI), US October Producer Price Index (PPI), the UK's 3Q2020 GDP, the eurozone's September industrial production and Japan's October PPI and September core machine orders.
In a report last Friday, the forex research team of Maybank cautioned that a US election drama may unfold even with a Biden win, considering that Trump has filed lawsuits and demanded a recount in Wisconsin, while the senate race in Georgia is poised to go to a run-off. "The Senate outcome may not be known until January 2021. A scenario of uncertain outcome would imply no clear passage for fiscal stimulus. Sentiment could be undermined. Near term, much positivity has been priced, but the risk of a prolonged election drama is probably not. Cautious of US dollar rebound but suggest to fade," they warn.
FXTM market analyst Han Tan points out that the US dollar is sensitive to the shifting sands in the US presidential race, and has moderated as Biden's chances of claiming the win were boosted. This offered some relief to the rest of the foreign exchange universe. "However, the dollar index remained supported and did not experience a drastic drop as expectations of a 'blue wave' dimmed substantially," he said in a report last Friday.
On the local corporate front, companies on Bursa Malaysia holding their shareholders' meetings this week include Iconic Worldwide Bhd. The property developer will be seeking approval from its shareholders at an extraordinary general meeting (EGM) on Monday for a proposed diversification into the manufacturing and trading of personal protective equipment, which includes gloves and disposable face masks.
Euro Holdings Bhd, DGB Asia Bhd and PNE PCB Bhd will convene their EGMs on Tuesday, to be followed by OCK Group Bhd on Wednesday, Cahya Mata Sarawak Bhd and Pasukhas Group Bhd on Thursday.
Companies that are expected to announce their financial results this week include TMC Life Sciences Bhd, Dialog Group Bhd, Berjaya Food Bhd, KLCCP Stapled Group, Petronas Chemicals Group Bhd, Nestlé (Malaysia) Bhd and Public Bank Bhd.