This article first appeared in The Edge Malaysia Weekly, on September 3, 2018 - September 09, 2018.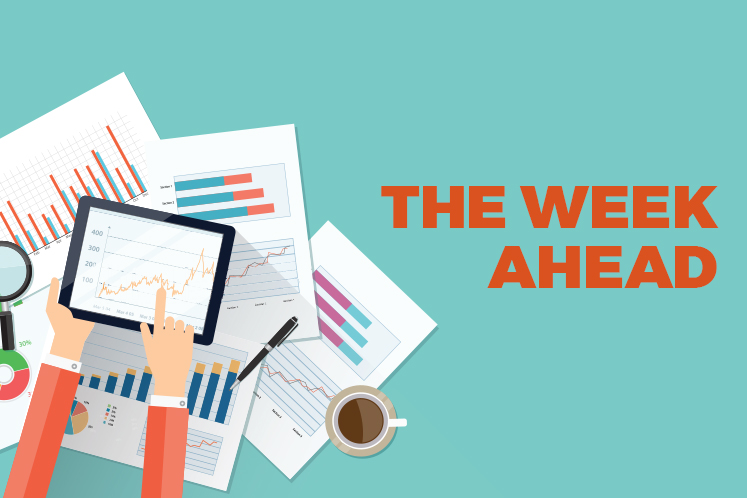 This week, Bank Negara Malaysia's monetary policy meeting on Wednesday will be closely watched for potential changes to the overnight policy rate (OPR) that, among others, influences borrowing costs for households.
Several economists expect the OPR to stay unchanged at 3.25%. At the last policy meeting on July 11, the first to be chaired by new governor Datuk Nor Shamsiah Mohd Yunos, no changes were made to the rate but the tone of the central bank's statement was decidedly more dovish.
Since then, Bank Negara has lowered its economic growth forecast for this year to 5% compared with a projection of 5.5% to 6% earlier in the year.
"To maintain macroeconomic stability, Bank Negara's preference likely tilts to keeping the OPR unchanged for an extended period. Unless inflation remains weak, we think room for Bank Negara to loosen mone­tary policy to stimulate demand is constrained by the upward trend in US interest rates and lower market tolerance for deteriorating current accounts," says CIMB Research.
The last time any change was made to the OPR was on Jan 25, when the rate was raised by 25 basis points.
Also on Wednesday, the Department of Statistics Malaysia (DOSM) is expected to release trade data for July. In June, growth in imports outpaced exports for the first time in 1H2018.
Total trade that month stood at RM151.3 billion, up 11% year on year. Imports grew 14.9% y-o-y to RM72.6 billion while exports grew 7.6% y-o-y to RM78.7 billion, resulting in a trade surplus of RM6 billion.
On Friday, DOSM will put out Industrial Production Index (IPI) data and manufacturing statistics for July. Malaysia's IPI had risen 1.1% y-o-y in June.
Earlier, on Monday, the Nikkei Malaysia Manufacturing Purchasing Managers' Index (PMI) will also provide some insight into the country's manufacturing sector for August.
In July, the PMI rose slightly to 49.7 from 49.5 a month earlier, ending four months of sequential contraction. A reading above 50 indicates expansion in manufacturing activity and below 50 a contraction.
Apart from the macroeconomic data, further news developments on the Sales and Services Tax (SST) are expected this week, including possible teething issues, following its implementation on Sept 1.
Customs Department director-general Datuk Seri Subromaniam Tholasy said last Thursday that 5,443 consumer goods were exempted from the SST, compared with only 545 that were exempted under the now repealed Goods and Services Tax.
Over in the US, trade numbers for July will be out on Sept 5, followed by initial jobless claims and factory orders data the next day. The unemployment rate for August will be known on Sept 7. A Bloomberg survey of nine economists sees the unemployment rate dropping to 3.8%, compared with 3.9% in the previous month.
In China, the Caixin Manufacturing PMI for August will be released on Monday and will be closely watched for an indication of how the manufacturing sector of the world's second largest economy is doing amid an intensifying trade dispute with the US. In July, it declined to 50.8 from 51 a month earlier.
On Wednesday, the Caixin Services PMI will be out. In July, the index fell to 52.8, its lowest since March.
South Korea is expected to announce its final 2Q gross domestic product number on Tuesday, as well as inflation data. According to an earlier estimate in July, its economy grew 2.9% y-o-y that quarter.
On Wednesday, Australia is set to release its 2Q GDP growth. A Bloomberg survey of five economists sees growth coming in at 3% y-o-y. Growth in 1Q, at 3.1%, was its strongest annual expansion in nearly two years.
Meanwhile,  the eurozone's,  latest 2Q GDP estimate will be announced this week.
On the corporate front at home, companies that will hold annual general meetings this week include WCE Holdings Bhd (Monday), Diversified Gateway Solutions Bhd (Wednesday), LTKM Bhd, EA Holdings Bhd and RCE Capital Bhd  — all on Thursday.
Shareholders of non-bank financial institution RCE Capital may want to know if the group, which does general financing, can maintain its strong earnings growth thus far.
The group's earnings are derived predominantly from its consumer financing segment. It recently reported a 11% rise in 1QFY2019 net profit to RM23.2 million.
Gabungan AQRS (GAQRS) Bhd will have an extraordinary general meeting on Wednesday to get shareholders' approval for a proposed bonus issue of 123.65 million new warrants B on the basis of one warrant for every four existing shares held in the company. The construction and property development group intends to use funds raised from the exercise for working capital.
Save by subscribing to us for your print and/or digital copy.
P/S: The Edge is also available on Apple's AppStore and Androids' Google Play.