This article first appeared in The Edge Malaysia Weekly, on December 17, 2018 - December 23, 2018.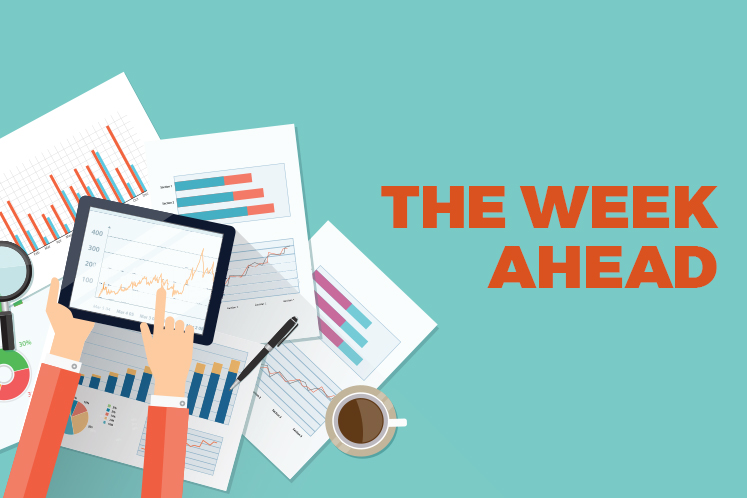 This week is a quiet week on the data front locally, with only November inflation data due from the Department of Statistics Malaysia on Wednesday.
Economists surveyed by Bloom­berg are expecting the Consumer Price Index to rise a median 0.5% year on year.
For October, inflation was muted at 0.6% year on year, picking up from 0.3% and 0.2% in September and August respectively. RHB Research Institute had said in its report last month that some secondary effects from the reintroduction of the Sales and Services Tax were making their presence felt, although the effects were likely subdued.
Notwithstanding more revelations of financial shenanigans at Malaysian government agencies and statutory bodies, more exciting events are taking place overseas this week. In China, the Central Economic Work Conference (CEWC), an annual gathering of Chinese state leaders, ministers, provincial governors and senior advisers, is expected to be held from Dec 19 to 21.
The meeting aims to build a consensus and set out economic policies for the country's most important economic issues, from growth to structural reform, for the coming year. Note, however, that China's key economic targets for 2019 will only be announced at the annual National People's Congress or parliamentary session in March.
Nevertheless, this CEWC is seen as crucial because of the US-China trade dispute. Although a 90-day truce has been agreed between the two countries, the recent arrest of Huawei's chief financial officer further clouds the issue.
Meanwhile, the US' Federal Open Market Committee will be having its last but key meeting for the year on Wednesday and Thursday, when chairman Jerome Powell is expected to raise rates for the fourth time this year, bringing the federal funds rate range to 2.25% to 2.5%. At the time of writing, the CME FedWatch tracking tool shows that investors are expecting a 77.5% chance of a 225 to 250-basis-point hike and a 22.5% chance of a 200 to 225bps increase. This is despite President Donald Trump saying that the Fed should not raise rates as he needed the flexibility of lower rates to support the US economy as he fights a trade battle with China.
There are contrarians who think the Fed may skip this round due to rising inflation, slowing growth and market volatility. Then there is the flattening US Treasury yield curve fuelling worries of an economic slowdown. An inversion between the shorter and longer-term yields is a closely monitored indicator that had preceded recessions in the US in 1981, 1991, 2000 and 2008.
Reuters said last week that its poll showed that the US Treasury yield curve will invert next year, possibly within the next six months, much earlier than forecast just three months ago, with a recession to follow as soon as a year after that.
In any case, FXTM says a Fed rate hike this month has already been priced into the ringgit, but the next risk for the currency is the path of interest rate increases for next year.
"As one of the emerging markets that is known for being sensitive to US interest rate speculation, guidance that the US Federal Reserve will not be as active with interest rate policy next year would be digested as positive news for the ringgit in 2019," says Jameel Ahmad, global head of currency strategy and market research at FXTM.
Central banks in Thailand, Indonesia, Japan and the UK are also having their policy meetings this week.
The Bank of England is expected to sit on the sidelines as it continues to be held hostage by the political uncertainties caused by the UK's exit from the European Union. Last week, UK Prime Minister Theresa May deferred the Brexit vote in parliament which led to a challenge to her leadership. While she defeated the challenge, May is still expected to have a hard time with her Brexit deal at home and chances to renegotiate with the EU are slim.
Meanwhile, the US government is facing a shutdown when funding expires for a few government agencies at midnight on Dec 21, unless Congress passes seven spending bills. Trump and the Democrats disagree over the proposed Mexico border wall which comes under the Homeland Security budget.
On the local corporate scene, Top Glove Corp Bhd, United Malacca Bhd and Hai-O Enterprise Bhd are among companies expected to release financial results.
Save by subscribing to us for your print and/or digital copy.
P/S: The Edge is also available on Apple's AppStore and Androids' Google Play.