This article first appeared in The Edge Malaysia Weekly, on July 2, 2018 - July 08, 2018.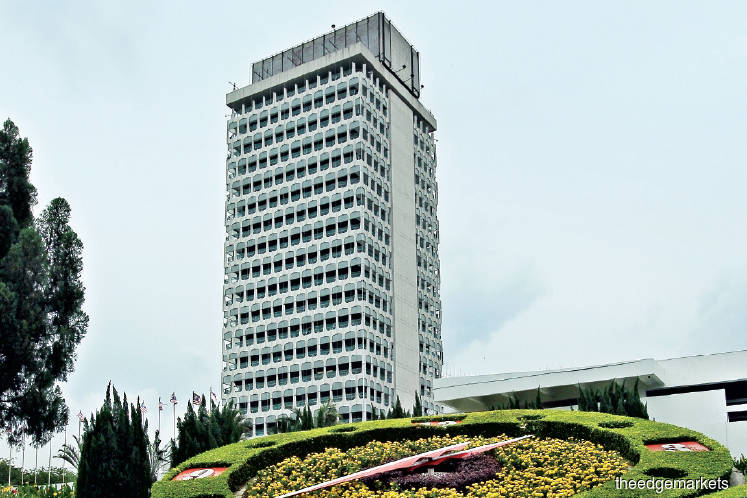 Malaysians will start the week with new members of the Cabinet being sworn in at Istana Negara on Monday (July 2). Before that, Umno will elect a new president over the weekend. Whoever wins the party election will have a big task ahead. He will have to find ways to improve the morale of members and regain the support of voters. The new chief will have to chart a new course for the political party.
Meanwhile, Permodalan Nasional Bhd (PNB) will welcome a new chairman, Tan Sri Dr Zeti Akhtar Aziz, after Tan Sri Abdul Wahid Omar relinquished the post on June 30 without citing any reason. Wahid had held the reins of the country's largest asset management firm for 22 months.
Many will be eager to find out if Zeti, the former governor of Bank Negara Malaysia, will continue with the five-year reform plan launched by Wahid last year. Will she also revamp PNB's investment strategy going forward?
The announcement of the long-awaited Cabinet line-up marks an important milestone for Pakatan Harapan and clears any lingering doubts about the ability of the former opposition coalition to form a government.
Sorting out differences among the four coalition members in selecting ministerial candidates is no easy task. Tun Dr Mahathir Mohamad, who became prime minister for the second time, admitted in an interview with The Edge recently that it was now more challenging.
Kudos to those who will be appointed. Many among them had voiced out in the past about how things were not done the right way. They will have the opportunity to fix legacy problems and help bring about structural reforms. However, what is more important is to ensure a high level of governance and transparency.
The first parliament session after GE14, scheduled for July 16, will be a historic event. Barisan Nasional, which had dominated the seats in parliament for the 60 years since the country gained independence in August 1957, will for the first time be occupying the opposition benches.
On the economic front, many countries, including Malaysia, the US and Singapore, will release their Purchasing Managers' Index (PMI) for June this week.
In Malaysia, the Nikkei PMI Manufacturing Index has been on a decline since February, indicating that manufacturers may have turned cautious over the past few months.
The figures for June may draw attention as it will be the first survey done after GE14. It will be a gauge of business sentiment, with the new policies being put in place. The index declined from 50.5 in January to 47.6 in May.
The Department of Statistics will announce trade figures, including data on exports and imports for May. One area economists will be monitoring closely will be export growth. Generally, they anticipate slower export growth this year following a strong 2017.
Market consensus is that export growth will decelerate to 6.2% in May from 14.04% in April and 2.23% in March. For monthly imports, market consensus expects growth to be barely 0.1% in May after 9.14% in the preceding month.
On Friday, Bank Negara is expected to release the foreign reserves figures for June, which have been falling after hitting US$110 billion in mid-April this year. It stood at US$107.9 billion as at mid-June.
Public listed companies that will hold shareholders meetings this week include Success Transformer Corp Bhd, KYM Holdings Bhd, Comintel Corp Bhd, Xian Leng Holdings Bhd, SCGM Bhd and SCH Group Bhd.
Save by subscribing to us for your print and/or digital copy.
P/S: The Edge is also available on Apple's AppStore and Androids' Google Play.