This article first appeared in The Edge Malaysia Weekly, on April 15, 2019 - April 21, 2019.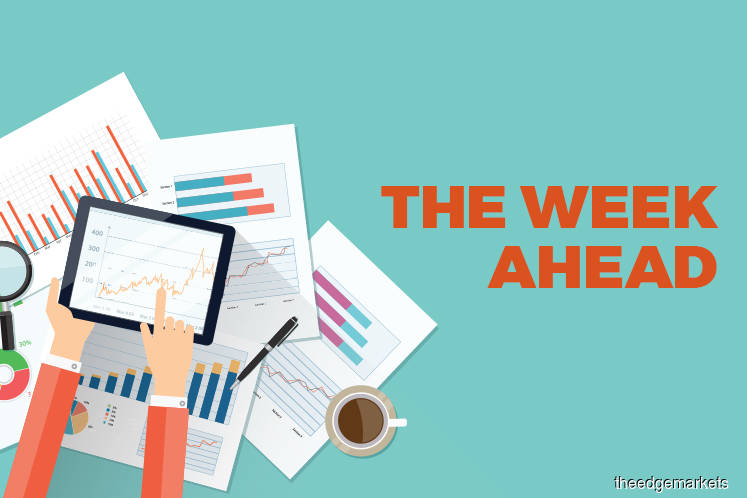 Former prime minister Datuk Seri Najib Razak is set to hog the limelight again, as his trial on charges
related to SRC International Sdn Bhd will resume on Monday and continue until May 10.
On April 3, the highly anticipated trial — involving the transfer of millions of ringgit from SRC International, a former 1Malaysia Development Bhd (1MDB) subsidiary — began at the High Court with Najib facing seven criminal breach of trust and abuse of power charges in relation to RM42 million from SRC that was deposited into his bank accounts.
In his opening statement, Attorney-General Tommy Thomas highlighted that this was the first of a series of charges linked to 1MDB, and that the prosecution would prove how RM42 million sourced from SRC was channelled through SRC's units, Gandingan Mentari Sdn Bhd and Ihsan Perdana Sdn Bhd, into Najib's bank accounts.
The first witness called was Mohamad Akmaludin Abdullah from the Companies Commission of Malaysia (SSM), who testified that SRC was formed in 2011 and that Gandingan Mentari and Ihsan Perdana are its subsidiaries.
Initially slated to begin on Feb 12 until March 3, Najib delayed the trial by almost two months with technical challenges.
Note that The Edge will be bringing the proceedings live. There will be live updates on theedgemarkets.com.
A few locally listed real estate investment trusts will be convening their annual general meetings this week. Hektar REIT's AGM is on Tuesday, Al-Salam REIT and Al-Aqar Healthcare REIT will hold theirs on Wednesday, followed by UOA REIT on Thursday.
It is a holiday-shortened week for many parts of Asia-Pacific, but the region's two most populous countries — India and Indonesia — are heading to the polls.
Indonesia's general election will be held on April 17, which has been declared a national holiday. It will be a historic moment for the country, as more than 190 million Indonesian voters will elect the president, the vice-president and members of the People's Consultative Assembly on the same day for the first time.
Tens of millions of Indians have already voted on the first day of a general election that is seen as a referendum on Prime Minister Narendra Modi. The seven-phase vote to elect a new lower house of parliament will continue until May 19, with the counting day set for May 23. With 900 million eligible voters across the country, this is the largest election the world has ever seen.
Thailand's markets will close from April 13 to 16 for the Songkran festival while other markets in Asia-Pacific will also be taking a break, including Vietnam (April 15), Myanmar (April 15 to 17), India (April 17 and 19), Indonesia (April 17 and 19), Philippines (April 18 and 19), Singapore (April 19), Hong Kong (April 19 to 22), Australia (April 19 to 22) and New Zealand (April 19 to 22).
The week will see a slew of  March trade figures — from India, Indonesia, Japan and Singapore — all possibly pointing to greater downside growth risk to Asian economies.
In view of high trade deficits, ING economist Prakash Sakpal observes that data from India and Indonesia will be closely watched, given the state of their respective economies and currencies.
"A double whammy of slowing exports and elevated imports, owing to their strong domestic demand, and a rising fuel import bill with the higher oil prices point to no respite in the near term," he says.
Other key Asian data include China's 1Q2019 gross domestic product data, which is expected to be released on Wednesday. South Korea's central bank policy meeting is another highlight of the week.
"The fiscal stimulus has put the Chinese economy on course to a soft landing, but the trade war seems to be hitting other Asian economies harder, with the Bank of Korea likely moving to curtail the export-led economic slowdown with a rate cut," says Sakpal.
Globally, market attention will shift to the US corporate earnings reporting season with the early focus likely to be on the major US banks (from April 12 onwards) as well as tech (old and new), multinational corporations and healthcare companies.
The US and Japan will begin their first round of trade talks in Washington, DC, on April 15 and 16. Economic and Fiscal Policy Minister Toshimitsu Motegi told fellow ministers last Friday that Japan had finalised the topics for trade negotiations with the US, including goods and some services, but excluded any request for automobile quotas or foreign exchange provisions.