This article first appeared in The Edge Malaysia Weekly, on December 16, 2019 - December 22, 2019.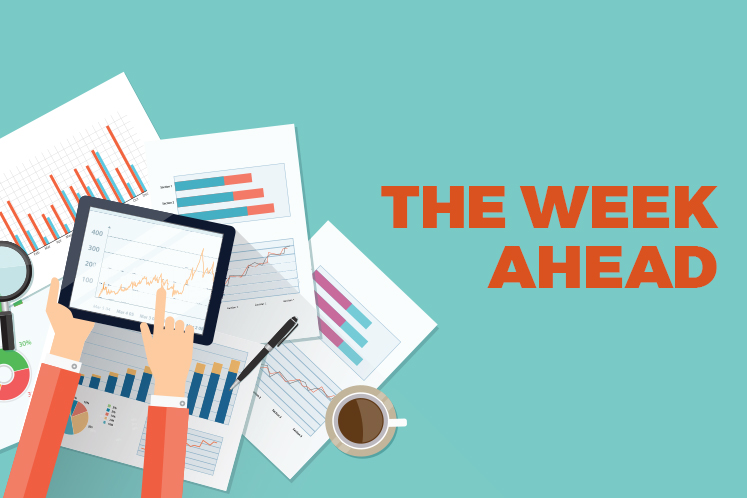 This is the final full working week before the Christmas holidays descends in full force. Expect gripping headlines from multiple court proceedings involving 1Malaysia Development Bhd (1MDB) and more in Kuala Lumpur to compete for the public's attention amid the growing festive mood.
On Monday, the Kuala Lumpur High Court will hear the criminal charges against Goldman Sachs over the alleged theft of 1MDB funds. The charges were filed in November last year and mark the first time that the investment bank has faced criminal charges in the 1MDB scandal.
Attorney-General Tommy Thomas previously stated that the Malaysian government is seeking billions of dollars in fines as well as jail terms from Goldman Sachs and four other individuals. They allegedly diverted about US$2.7 billion from bond issues that the bank arranged for 1MDB.
Tuesday will see the next hearing for the lawsuit filed by Datuk Seri S Vell Paari against his father, former works minister Tun S Samy Vellu. Vell Paari is seeking a court determination on whether his 83-year-old father, who is former MIC president, is mentally incapacitated due to dementia.
Should the court find Samy Vellu to be mentally disordered, Vell Paari is seeking a court order to appoint himself, lawyer Datuk C Vijaya Kumar or anyone else the court deems fit to the committee of Samy Vellu's estate.
According to Vell Paari, the lawsuit was compelled by separate legal proceedings initiated by Samy Vellu's former mistress, Meeriam Rosaline Edward Paul. Meeriam Rosaline is seeking unrestricted access to Samy Vellu, a RM25,000 monthly maintenance fee and a one-off RM20 million as lifetime living costs, among others.
On Wednesday, former prime minister Datuk Seri Najib Razak returns to the witness stand. His cross-examination as the first defence witness in the SRC International Sdn Bhd case — involving RM42 million in allegedly misappropriated funds — will be continued by appointed deputy public prosecutor Datuk V Sithambaram.
Last week marked another historical landmark as Najib was cross-examined by Thomas — the first time an AG has cross-examined a former prime minister. Najib is also the first former prime minister to face criminal charges in court.
Over to economic data, the Malaysian Consumer Price Index (CPI) data for November is due for release on Friday. The street estimate is for a 1.1% year-on-year uptick, based on the median estimate from seven economists polled by Bloomberg.
If the median estimate proves spot on, it would mark the third consecutive month with a 1.1% y-o-y increase in 2019 so far, which came after a period between June and August that saw an increase of between 1.4% and 1.5% y-o-y on a monthly basis.
Recall that in October, the CPI increase was driven by rises in the alcoholic beverages and tobacco (2.2%), miscellaneous goods and services (2.2%), education (1.9%) and food and non-alcoholic beverages (1.8%) indices. These offset decreases on the clothing and footwear as well as transport indices.
Regionally, a swathe of data releases is expected from China. These include November data on new home prices, industrial production, retail sales, surveyed unemployment and property investment, all of which are expected on Monday.
The market will also await monetary policy decisions from the Bank of Thailand (Dec 18), the Central Bank of the Republic of China (Taiwan) (Dec 19) and Bank Indonesia (Dec 19). Bloomberg polls indicate that all three central banks are unanimously expected to maintain their respective policy rates.
Also one development to watch this week is what will follow after the US and China finally agreed on a phase one trade deal. The deal's sign-off averted the Dec 15 introduction of a new wave of US tariffs that were expected to hit US$160 billion worth of goods from China.
If the deal sticks, it would represent a significant breakthrough after two years of tariffs, counter-tariffs, countless meetings and backroom negotiations between the two countries.
Reports say the proposal includes a Chinese promise to buy more US agricultural goods in exchange for reducing existing duties on Chinese products. The announcement pushed global stock markets to fresh highs and all eyes will be on whether the optimism will buoy markets further.
Over in the UK, Boris Johnson's crushing victory in Britain's snap polls represents a fresh mandate for the prime minister to negotiate the UK's withdrawal from the European Union (EU).
Johnson led Conservatives to their biggest majority since 1987 — which was during the time of Margaret Thatcher — in what was Britain's third general election in four years.
British lawmakers will return to Parliament on Dec 17 and the market will expect Johnson to ride the electoral momentum by swiftly moving to enact the Withdrawal Agreement Bill — the legislation that will formally take Britain out of the EU.
Recall that Jan 31 next year is the deadline to push the legislation through as the alternative is Britain crashing out of the EU without any agreement in place.
The Bank of England is expected to keep its policy rate unchanged on Thursday despite the emergence of more certainty with Johnson's win last week.