This article first appeared in The Edge Malaysia Weekly, on November 22, 2021 - November 28, 2021.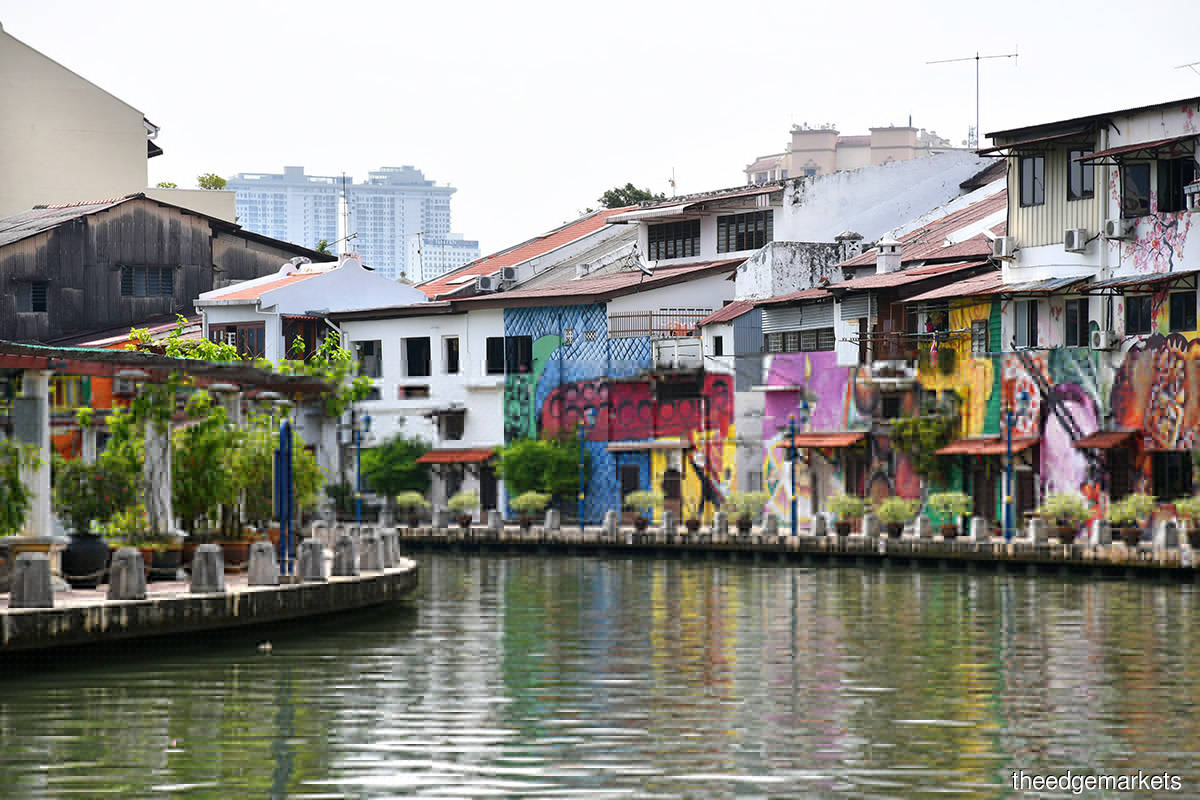 As third-quarter earnings release kicks into high gear this week, investors watching Malaysia would be reacting to the outcome of the Melaka state elections on Nov 20 — seen by pundits as a bellwether of what could play out in the 15th General Election, which is not expected to happen before August 2022 owing to the pact signed between the current administration with the main opposition bloc in September. This Wednesday (Nov 24), the Election Commission will meet to discuss key dates for the Sarawak state elections.
Companies reporting third-quarter earnings this week include S P Setia Bhd, Telekom Malaysia Bhd, Axiata Group Bhd, Tenaga Nasional Bhd, Malakoff Bhd, Malaysia Pacific Industries Bhd, Sime Property Bhd, UOA Development Bhd and LBS Bina Bhd. Kuala Lumpur Kepong Bhd, meanwhile, will be reporting fourth quarter numbers ending Sept 30 while IOI Corp Bhd's release is for the first quarter.
Eyes will also be on global oil prices, which softened after news got out last week that the US asked governments from a number of large economies, including China, to consider releasing strategic oil reserves to cool energy prices ahead of the next OPEC+ meeting on Dec 2. Brent crude oil, which sank 4% after a Reuters report last Wednesday (Nov 17), was still hovering below US$80 per barrel at the time of writing. China may release some reserves, according to news reports. By law, Japan cannot release reserves to lower prices, the Reuters report read, adding that the US and its allies have coordinated strategic petroleum releases before, including in 2011 when supplies were hit by a war in Libya, an OPEC member. South Korea, which was also asked, said it could release reserves to counter supply imbalances but not in response to rising oil prices.
Also of interest is Black Friday (Nov 26) retail activity in the US, where consumers have continued spending despite rising inflation.
Before that, US President Joe Biden may finally say by Thanksgiving break (Nov 25) whether Jerome Powell will continue as Federal Reserve chair. Biden — who interviewed Powell and Fed governor Lael Brainard on Nov 4 — hinted last Tuesday (Nov 16) that he could reveal his choice "in about four days". Policy strategists told CNBC last week that the market could see Brainard as a more dovish central banker relative to Powell, whom traders expect to start hiking rates faster.
New Zealand's and South Korea's central banks, meanwhile, may raise their key rates this Wednesday and Thursday respectively. Experts at UOB Bank Malaysia expect the Reserve Bank of New Zealand to keep rates at 0.5%, which are already off its record low. A Bloomberg poll on Nov 19, however, indicates a 25bps hike to 0.75%. Bloomberg polls also see the Bank of Korea hiking rates by 25bps to 1%, in line with UOB's expectations "due to higher inflation and sustained economic recovery". Bloomberg polls also point to China's loan prime rate (LPR) being kept steady on Nov 22.
Back home, Bank Negara Malaysia will release international reserves for Nov 15 on Monday. As at end-October, reserves stood at US$116.1 billion, enough to finance 8.1 months of retained imports and 1.3 times short-term external debt. This is up US$900 million from US$115.2 billion as at end-September but a shade below US$116.3 billion as at end-August.
The market may also react if material information is released with regard to the government's decision to unveil MSC (Multimedia Super Corridor) Malaysia 2.0, with new branding to enhance the country's value proposition and attract more digital investments. The news was announced on Nov 15 by Minister in the Prime Minister's Department (Economy) Datuk Seri Mustapa Mohamed following a meeting of the National Digital Economy and National Fourth Industrial Revolution (4IR) Council chaired by Prime Minister Datuk Seri Ismail Sabri Yaakob. It remains to be seen if details will come out at the National Micro, Small and Medium Enterprises (MSMEs) Digitisation Empowerment Programme 2021 on Nov 21 to 23, which will reportedly be launched by the prime minister in Bera, Pahang.
On Friday, the Department of Statistics Malaysia (DoSM) will release inflation readings for October. Headline inflation had edged higher by 2.2% year on year in September after easing for four consecutive months to 2% in August. Bank Negara expects inflation to stay between 2% and 3% in 2021.
Singapore, meanwhile, will release October CPI data on Tuesday. Final 3Q GDP reading will be out in both Singapore and Taiwan on Wednesday and Friday respectively.