This article first appeared in The Edge Malaysia Weekly, on December 2, 2019 - December 08, 2019.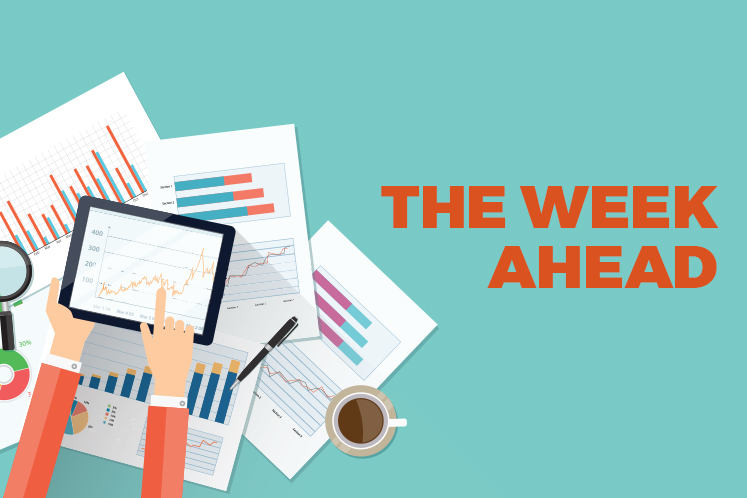 Malaysia's economic calendar for the first week of December will feature a gauge of the manufacturing sector for November, as well as October's external trade figures.
The manufacturing Purchasing Managers' Index (PMI) for November will be announced on Monday, followed by the release of trade numbers on Wednesday.
ING Asia predicts that the index to drop to 48.8 in November, from 49.3 in October. It also forecasts exports in October to register a 12.5% decline and imports to drop by 9%.
The manufacturing PMI rose to 49.3 in October — its highest level in six months — from 47.9 in September, thanks to an improved business environment.
The higher reading indicates that the underlying trend in the domestic manufacturing sector gained traction at the start of the fourth quarter. Economists, however, pointed out that the improving manufacturers' sentiment on production could be due mainly to trade diversions benefiting only export-oriented companies.
As for trade data, exports registered a 6.8% year-on-year decrease to RM77.7 billion in September while imports increased by 2.4%.
While both sets of data are now expected to show contractions, it is expected to have a limited effect on ringgit, which remains primarily swayed by external factors.
According to FXTM market analyst Han Tan, further US dollar strength or risk-off sentiment could lead ringgit towards the 4.20 level, which has served as a key resistance level for the currency pair since September.
"A significant rise in risk appetite, potentially triggered by concrete positive developments in the US-China trade negotiations, could bring the 4.145 support level into focus, which is close to the currency pair's 200-day moving average at present," he says in a Nov 29 report. Tan says the slew of PMI readings from around the world over the coming days will feed into the global economic assessment for the current quarter, even as investors continue hoping that the limited US-China trade deal will come to fruition soon in order to take some pressure off the global economy.
"As long as the optimism surrounding a US-China trade deal holds, any dismal economic data announcements may only inflict limited damage on global risk sentiment," he says.
The 177th (Ordinary) Organization of Petroleum Exporting Countries (Opec) meeting will take place at Vienna, Austria, on Thursday, followed by the 7th Opec and non-Opec ministerial meeting on Friday. The grouping is expected to extend the production cuts from March to June 2020, while awaiting the conclusion of the US-China trade talks.
This week, trade figures will also dominate the data calendar of several other Asian countries.
For Singapore, the key data to watch will be the official PMI for November to be released on Monday, the Nikkei PMI on Wednesday and November foreign reserves data on Friday.
China's official manufacturing and non-manufacturing PMI surveys for November was scheduled for Nov 30, and according to the Bloomberg poll, manufacturing PMI is expected to improve slightly to 49.5 (from 49.3 in October) while the non-manufacturing PMI may climb higher to 53.1 (from 52.8 in October).
ING Asia economist Prakash Sakpal points out that South Korea's trade data for November will serve as a guide to the rest of Asia's exports this month.
"Even if the uncertainty on the US-China trade front continues, exports have at least stopped getting worse, including electronics exports, the mainstay of some Asian countries. [Despite] ongoing trade noise, we expect the Asian trade picture to be clearer and better, too, going into 2020, at least from a statistical perspective as the base effects will normalise, if not fundamentally," he wrote in a report last Thursday.
Prakash also says low inflation and a continued weak growth outlook suggest central bank policy should remain accommodative at least throughout 2020, though the current easing cycle has almost drawn to a close.
The monetary policy meetings of the Reserve Bank of Australia (RBA) and the Reserve Bank of India will be held this week. Australia's exceptionally weak labour report for October made a case for more RBA easing. Adding to the pressure was Governor Philip Lowe's reluctance for quantitative easing, which now has markets pricing in more interest rate cuts.
"However, many (including us) are sceptical we will get a rate cut next week. The implied market probability of a 25-basis-point rate cut next week is only 12%," says Prakash.
Staying ahead in the global easing cycle, India's central bank looks poised to cut rates again by 25bps, given that growth continues to be on a steady downward path.
Thailand's markets will be closed on Thursday as the country commemorates the birthday of the late King Bhumibol Adulyadej, while the Philippines will celebrate the Feast of the Immaculate Conception on Sunday.
Former prime minister Datuk Seri Najib Razak's SRC International Sdn Bhd trial will resume on Tuesday.
He has been told to enter his defence after the Kuala Lumpur High Court found that the prosecution had made a prima facie case against him in all the seven criminal charges involving RM42 million of SRC funds.
On the corporate scene, Revenue Group Bhd and Signature International Bhd will be holding their annual general meetings (AGMs) on Monday, while ECM Libra Financial Group Bhd and Axis Real Investment Trust will be holding their extraordinary general meetings (EGMs) the following day. Gamuda Bhd will convene its AGM and EGM on Thursday. Berjaya Food Bhd will also convene its AGM on the same day, followed by Berjaya Sports Toto Bhd on Friday.