This article first appeared in The Edge Malaysia Weekly, on November 8, 2021 - November 14, 2021.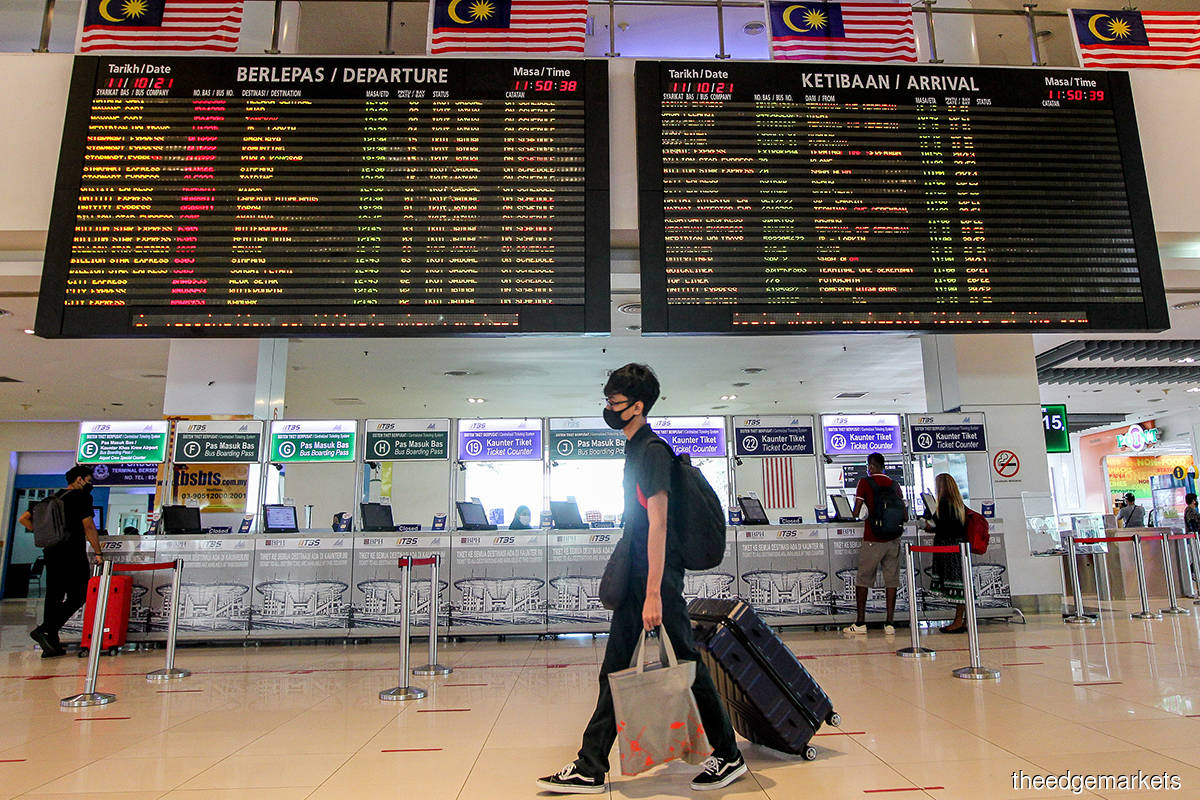 Whether Malaysia's third quarter 2021 gross domestic product (GDP) reading would dip in the red or surprise on the upside takes centre stage this week. The week ahead should also prove busy for data watchers as well as politicians, with nomination day for Melaka state polls happening on Monday (Nov 8).
Bank Negara Malaysia (BNM) governor Datuk Nor Shamsiah Mohd Yunus and Chief Statistician Datuk Seri Mohd Uzir Mahidin are slated to release 3Q2021 GDP numbers at noon this Friday (Nov 12). Their reading of the data and outlook on the economy would be no less significant than the data itself.
After the 16.1% year-on-year leap in 2Q2021 on the back of a low base (-17.2% in 2Q2020), there is a chance that the GDP reading could slip back in the red before rebounding in 4Q2021, with most states having reopened from October. Socio-Economic Research Centre (SERC) executive director Lee Heng Guie told reporters last month that the reading for 3Q would be "subdued" at best. In a note dated Oct 13, economists at Maybank Investment Bank Bhd estimated that real GDP shrank 5.8% y-o-y in July and contracted 7.2% in July and August. Economists at UOB Bank Malaysia expect -3.5% y-o-y contraction, slightly steeper than consensus forecast of -2.2%.
The economy can still grow 3% to 4% for the whole of 2021, if 3Q GDP contracts at only low single digits, but stands a chance to beat forecasts, if the reading surprises on the upside, our back-of-the-envelope calculations show. Malaysia projects the economy to rebound 5.5% to 6.5% in 2022, supported by its reopening, better commodity prices and improved global demand.
The Philippines and the UK will release their 3Q GDP reading on Tuesday and Thursday respectively. Other key economic data releases this week include China's and Taiwan's October trade figures and a key rate decision by the Bank of Thailand on Thursday (Nov 11). China is also slated to release CPI and PPI data for October this week. There is likely to be newsflow from the mainland, as the Communist Party of China's central committee meets in Beijing from Monday this week before a reshuffle in 2022.
With the US Federal Reserve starting to taper bond purchases later this month, its chief Jerome Powell's opening remarks at two separate "diversity and inclusion conferences" on Nov 8 and 9 may also be of interest.
The Nov 9 event — hosted in partnership with the Bank of Canada, the Bank of England and the European Central Bank — will include a panel with current and former central bank officials, Reuters reported on Oct 26. On Nov 2, US President Joe Biden said his administration would name "fairly quickly" a nominee to chair the Fed, without saying whether he would renominate Powell, whose current term is set to expire in February if not renewed.
Back home, the spotlight will be on the nomination day for the Melaka state polls, for which polling day has been set for Nov 20. Election Commission (EC) chairman Datuk Abdul Ghani Salleh is scheduled to meet the press in Ayer Keroh at 11am on Monday (Nov 8).
Apart from standard operating procedures (SOPs) for the Melaka polls, the first to be held since most states enter the endemic Phase 4 stage under the National Recovery Plan, the EC chief will also soon decide on the date for the 12th Sarawak state elections. The Sarawak State Legislative Assembly (DUN) was dissolved on Nov 3 after the Yang di-Pertuan Agong assented to the lifting of the emergency proclamation.
For the Melaka polls, some 254 nomination forms had reportedly been sold since being made available on Oct 18, an EC spokesperson said on Nov 4. The outcome for the Melaka state polls would be closely watched to gauge sentiment on the ground ahead of the country's 15th General Election (GE15), which will not happen before Aug 1, 2022, following a pact sealed between the current administration with the main opposition bloc. The stakes are even higher in Sarawak, with 31 out of 222 parliament seats.
In Kuala Lumpur, parliament resumes on Monday morning with a debate on Budget 2022 or Supply Bill 2022 at policy level scheduled to take place through Thursday (Nov 11) before reply and winding-up sessions by relevant ministries from Nov 15 to 18.
Also of interest would be newsflow on preparations ahead of the resumption of international travel. Malaysia is set to reopen its borders to foreign tourists from Nov 15, starting with Langkawi, after lifting the interstate travel ban last month.