This article first appeared in The Edge Malaysia Weekly, on May 13, 2019 - May 19, 2019.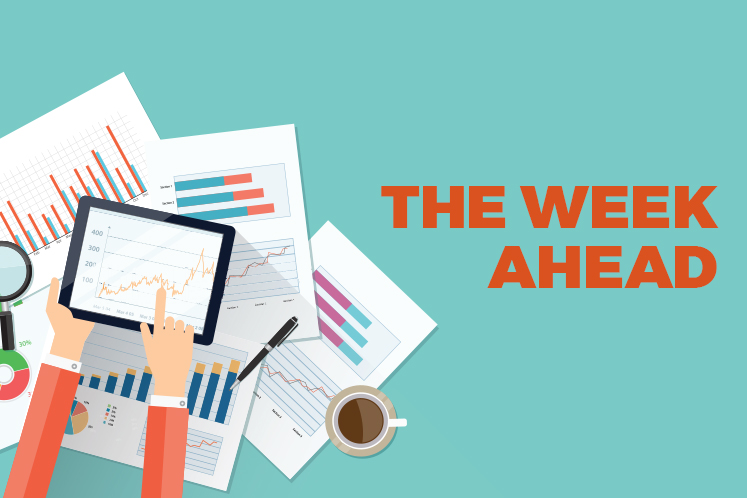 The question of whether the Malaysian economy had continued to slow under the Pakatan Harapan (PH) government will be answered on Thursday, as Bank Negara Malaysia will announce the gross domestic product (GDP) growth for the first quarter ended March 31 (1Q2019).
Malaysia recorded a relatively strong GDP growth of 5.4% in 1Q2018 as private consumption remained resilient, growing 6.9% during the quarter compared with an average of 7% throughout 2017.
However, the country's economic growth has been slowing since 4Q2017 when GDP grew 5.9% compared with 6.2% in the preceding quarter. The slowdown continued after PH took over the country's administration in May last year.
Economists tracked by Bloomberg have forecast a median GDP growth of 4.3% in 1Q2019.
Bank Islam Malaysia Bhd chief economist Dr Afzanizam Abdul Rashid, who has a similar forecast of 4.3% for the quarter, attributes the slower growth to moderate external demand, cautious spending among companies — especially on capital expenditure — and limited government expenditure, in particular on public investment.
"Despite that, consumer spending will likely be the key supporting factor that will offset the weaknesses seen in other parts of the demand components. We saw passenger car sales go up 8.3% year on year in 1Q2019 (1Q2018: -5.1%) and retail trade for the first two months grow by an average of 10.3% (2M2018: 8.1%).
"This was made possible by stable labour market conditions as well as steady income streams, although sentiments remain guarded," he says in an email reply to The Edge.
Wholesale and retail trade is a bellwether of the health of the economy, as it signifies the state of employment in the country and consumer confidence. That is why the sales value of wholesale and retail trade for March will be keenly watched by market observers. The Department of Statistics Malaysia will release the numbers on Monday.
In February, the sales value of wholesale and retail trade grew 6.5% year on year to RM103.5 billion. This was the slowest in three months after an expansion of 7.8% the month before and 8.0% in December last year.
Outside Malaysia, all eyes will be on China's retaliatory move against the US after the latter proceeded with a tariff hike on US$200 billion (RM832.24 billion) worth of Chinese goods last Friday. On the same day, China said the government "deeply regrets that it will have to take necessary countermeasures" but did not say what these might be.
Meanwhile, a few important data will be released by the National Bureau of Statistics of China on Wednesday. These include fixed asset investment, industrial production and retail sales for April.
China's fixed asset investment increased 6.3% year on year in 1Q2019, meeting market consensus expectations. Public investment rose 6.7% in March compared with 5.5% in January and February while private investment growth eased to 6.4% from 7.5% during the month.
Across the Causeway, Singapore will release the April non-oil domestic exports data on Friday. Economists surveyed by Bloomberg expect a year-on-year decline of 4.6% compared with a decline of 11.7% seen in March.
The European Union will release the industrial production data for March on Tuesday, with economists expecting to see a 0.9% increase — reversing a contraction of 0.3% year on year in February.
This followed a 0.7% decrease in January compared with a 1% decline forecasted. It was the softest decline of industrial production since last November.
German industrial output rose unexpectedly in March, buoyed by more construction and consumer goods production activities. The eurozone's largest economy recorded a 0.5% increase in industrial production in March, surprising the market that had been expecting a 0.5% fall.
Over in the US, economists will be looking closely at retail sales growth, manufacturing and industrial production data for April, due on Wednesday, to see whether the world's biggest economy is on a firm economic recovery.
In March, US retail trade rose 3.6% from a year earlier — the most in 1½ years — boosted by purchases of motor vehicles and other consumer goods. However, the US Federal Reserve said manufacturing output stalled in March as weak motor vehicle output restrained production.
On Saturday (May 18), Australians will go to the ballot box to elect members of the 46th parliament of the country. All 151 seats in the House of Representatives and 40 of the 76 seats in the Senate will be up for election.
The following day, about 900 million eligible voters in India will cast their votes to elect representatives of 543 seats in the country's parliament. The votes will be counted from May 23.
On the Malaysian corporate side, Digi.Com Bhd and Tenaga Nasional Bhd will hold their respective annual general meeting on Tuesday. PPB Group Bhd will hold its AGM on Friday.