This article first appeared in The Edge Malaysia Weekly, on August 6, 2018 - August 12, 2018.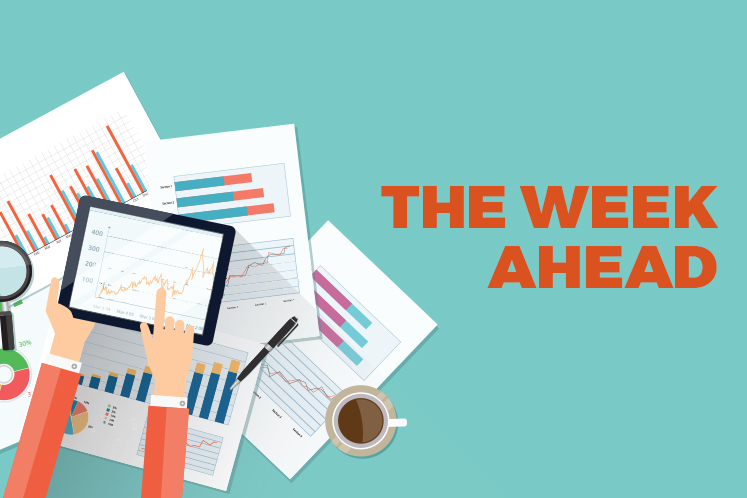 A key highlight would be the Kuala Lumpur High Court's decision this Wednesday on whether to maintain the gag order on the reporting of criminal breach of trust (CBT) charges faced by former prime minister Datuk Seri Najib Razak with regard to RM42 million in funds belonging to SRC International Sdn Bhd, an ex-subsidiary of 1Malaysia Development Bhd (1MDB).
Oxford-trained High Court judge Justice Mohd Nazlan Mohd Ghazali, 51, who was recently transferred to the criminal court from the commercial division, takes over from Justice Mohd Sofian Abd Razak, who granted the interim media gag order sought by Najib's lawyers on July 4. Najib, who pleaded not guilty, does not need to be present at the case management on Aug 8.
Now that Oxford- and Cambridge-trained Datuk Shahril Ridza Ridzuan has been named the new managing director of Khazanah Nasional Bhd — effective from Aug 20 — the spotlight is now on who will replace him as CEO of the Employees Provident Fund. Shahril became CEO of the provident fund on April 16, 2013, after having served as deputy CEO (investments) since 2009.
The EPF has three deputy CEOs — Datuk Mohamad Nasir Ab Latif (investments), Tunku Alizakri Raja Muhammad Alias (strategy) and Datuk Mohd Naim Daruwish (operations).
Shahril, 48, will be aided by Khazanah's two deputy managing directors, Cambridge-trained Tengku Azmil Zahruddin Raja Abdul Aziz, 47, and Harvard-trained Ahmad Zulqarnain Onn, 45.
There is also speculation that Cambridge-trained Datuk Abdul Rahman Ahmad, president and group CEO of Permodalan Nasional Bhd (PNB) since Oct 1, 2016, may be tapped for the EPF top job. This could not be immediately confirmed at press time.
With over RM800 billion funds, the EPF is the seventh-largest national pension fund in the world as well as the guardian of retirement savings of Malaysia's 14 million private wage earners and retirees. PNB, a government-linked investment corporation, manages over RM279 billion of assets under its unit trust operations.
The EPF falls under the purview of the Ministry of Finance while Khazanah is under the Prime Minister's Department.
Globally, what looks like an escalation of the US-China trade war may continue to impact trading at major stock markets as well as currencies this week.
Last Thursday, China said it was fully prepared to match US President Donald Trump's threat to raise tariffs on US$200 billion of Chinese goods from 10% to 25%. As The Edge went to print, China was said to be preparing to retaliate with 5% to 25% tariffs on about US$60 billion worth of US goods.
On the sidelines of the Asean foreign ministers' meeting in Singapore last Friday, Chinese Foreign Minister Wang Yi said that the US is slapping tariffs on American consumers, American companies as well as global corporations, given that 60% of Chinese exports to the US are manufactured by companies backed by foreign investments, including from the US. Wang said China was ready to maintain a dialogue with the US "on the basis of mutual respect" and asked that the US trade policymakers listen to the voices of US consumers, businesses and the international community.
China's latest trade balance and exports data is slated for release on Tuesday (Aug 7). Similar data is also slated for release in Taiwan (Aug 7), the Philippines (Aug 8) and the UK (Aug 10).
For central bank watchers, key interest rate decisions are scheduled at the Reserve Bank of Australia (Aug 7), the Reserve Bank of New Zealand and the Bank of Thailand (Aug 8) and the Philippines' central bank Bangko Sentral ng Pilipinas (Aug 9).
Last Thursday, The Bank of England raised benchmark interest rates by 25 basis points to 0.75%, the highest level since 2009, on the back of strong employment numbers. Both the Bank of England and the US' Federal Open Market Committee (FOMC), which expectedly kept rates unchanged last Wednesday, signalled further interest rate increases ahead. The US is expected to raise rates again in September and once more before year-end.
This week, key data releases include latest Producer Price Index (PPI) and inflation data in the US on Aug 9 and 10 respectively. Latest Consumer Price Index (CPI) data is also slated for release in China (Aug 9) and Norway (Aug 10). On Monday (Aug 6), the Eurozone Sentix Investor Confidence Index is expected to be announced.
Bank Negara Malaysia, meanwhile, will release its foreign reserves amount for end-July on Tuesday. It stood at US$104.6 billion as at July 13, down about US$100 million from US$104.7 billion at end-June. Compared with US$109.5 billion at end-April, the foreign reserves had declined US$4.9 billion over 2½ months as foreigners repatriated funds from emerging markets in favour of the US.
At the time of writing, the ringgit was 4.0830 against the greenback, its weakest year to date even as the US dollar gained strength with the more hawkish stance adopted by the US Federal Reserve last week. Bloomberg data shows median USDMYR currency pair forecast improving from 4.06 in 3Q2018 to 4.03 by year-end and 4.00 in 1Q2019. The most bearish of forecasts was 4.35 by year-end before improving to 4.20 in 2019 while the most bullish expects 4.03 at the end of this year before improving to 4.00 next year, according to Bloomberg data.
Other key Malaysia data releases this week are the Industrial Production Index (IPI), manufacturing statistics and employment numbers for June.
Unemployment remained low at 3.3% in May, with the number of unemployed persons down to 504,800 in May from 510,000 in April even as the number of employed people increased to 14.85 million in May from 14.80 million in April.
IPI growth eased to 3% y-o-y in May from 4.6% in April. Manufacturing sales also eased to 5.5% in May from 8.2% in April.
Save by subscribing to us for your print and/or digital copy.
P/S: The Edge is also available on Apple's AppStore and Androids' Google Play.