This article first appeared in The Edge Malaysia Weekly, on October 25, 2021 - October 31, 2021.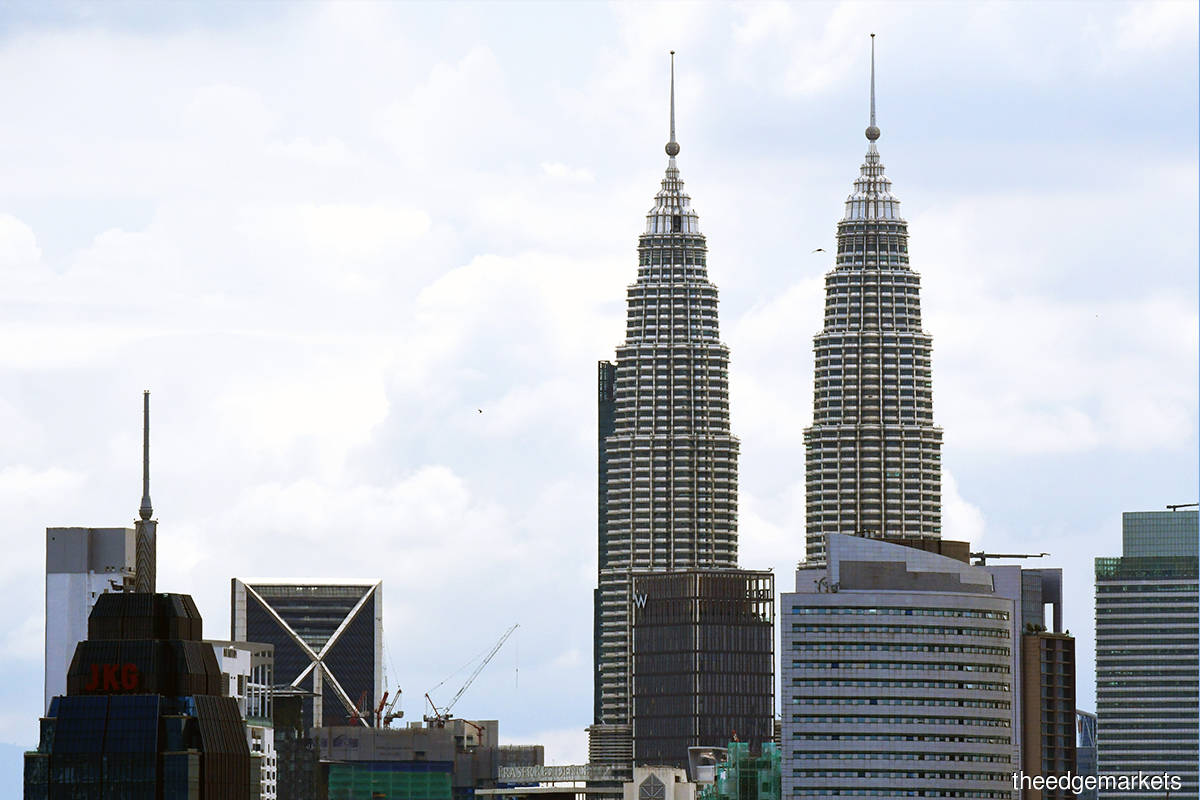 The main focus this week will be on Budget 2022, which will be tabled in parliament on Friday by Prime Minister Datuk Seri Ismail Sabri Yaakob.
Investors will also be keeping a close watch on news from the G20 Leaders' Summit that will be held in Rome on Oct 30 and 31. The summit's focus will be on battling climate change, Covid-19 and measures required for a global recovery after the pandemic. (The G20 is made up of 19 countries — including the US and China — and the European Union.)
All eyes will also be on the US' early estimate of its third-quarter economic growth on Oct 28 to gauge how well the world's largest economy is recovering from Covid-19 lockdowns earlier in the year.
At home, economists generally do not expect the government to introduce any new taxes in the upcoming budget.
"In our view, no new methods of taxation will be announced. The focus of the budget will be to continue to stimulate gross domestic product (GDP) growth, assist lower-income households, and support small and medium enterprises. Development expenditures could be modestly higher in 2022," RHB Bank Bhd group chief economist and head of market research Sailesh K Jha says in a preview report last week.
On Monday, Bank Negara Malaysia will release data on its international reserves as at Oct 15, while on Friday, it will put out banking statistics for the month of September.
Meanwhile, the Department of Statistics Malaysia is set to release a slew of data that includes the September trade data and the Producer Price Index (Oct 28); statistics on the causes of death in Malaysia (Oct 27); and sustainable development goal indicators for the country (Oct 29).
Over at the courts, senior lawyer Tan Sri Muhammad Shafee Abdullah's money laundering and incorrect tax return trial resumes on Tuesday and Wednesday. Shafee has been on trial since Sept 13, 2018, for two charges of receiving money derived from illegal activities amounting to RM9.5 million through two cheques issued by former prime minister Datuk Seri Najib Razak. He is also facing two charges of engaging in transactions resulting from illegal activities, namely submitting incorrect tax returns and in violation of paragraph 113(1)(a) of the Income Tax Act 1967 for the financial years ended Dec 31, 2013 and 2014.
On Friday, the Court of Appeal will hear National Feedlot Corp Sdn Bhd and its chairman Datuk Seri Dr Mohamad Salleh Ismail's case against Public Bank Bhd. Recall that in July 2019, the High Court had dismissed a RM560 million suit brought by NFC, Mohamad Salleh and three others against the bank over alleged breach of contract in protecting information in their bank accounts. They were ordered to pay RM350,000 in total costs to Public Bank.
Japan's central bank will have an interest rate decision on Thursday and is widely seen to keep policy rates unchanged. The country will hold its general election on Oct 31. "The Liberal Democratic Party is expected to maintain its majority but may lose some seats," opines UOB Global Economics & Markets Research in a report last week.
China will have a quiet week in terms of macroeconomic data releases, the only key ones being September industrial profits (Oct 27) and the National Bureau of Statistics' manufacturing Purchasing Managers' Index (PMI) for October (Oct 31). Last month, the PMI, a gauge of the country's factory activity, unexpectedly shrank to 49.6 — the lowest reading since February 2020. Analysts blamed it on soaring energy and raw material prices.
The European Central Bank will have an interest rate decision on Oct 28. It is widely expected that there will be no change to any of its policy rates. Notably, Europe will end daylight savings on Oct 31.
South Korea and Taiwan will each release early estimates of 3Q GDP on Tuesday and Friday respectively. Vietnam will release a slew of key numbers on Friday, including October trade data, industrial production, inflation rate, retail sales, tourist arrivals and foreign direct investment (FDI).
Indonesia will come out with 3Q FDI numbers on Friday, while Singapore will put out September inflation (Monday), industrial production (Tuesday) and Producer Price Index (Friday) data for the month of September.
Over in the US, 3Q GDP growth may come in at an annual pace of 5.3% compared with 6.7% in 2Q, forecasts UOB. There will be a slew of earnings reports out this week and the focus will be on tech and social media giants such as Facebook, Alphabet and Twitter. The US will also release the Conference Board October consumer confidence index and September new home sales data (Oct 26); September durable goods orders and advanced data for the trade of goods (Oct 27); and September core inflation (Oct 29), among others.
New Zealand markets will close for Labour Day on Monday.